01516504800 – Who Called? Stop Sigma Red Debt
Who Called Me from 01516504800?
🛑 The company that the number 01516504800 belongs to is Sigma Red Debt Collection. They buy debts from other firms for a fraction of the price to ideally collect the debt and make a tidy profit.
Beating Debt Collectors
There are several ways to deal with debt collectors and improve your finances.
Choosing the right way to tackle your debt could save you time and money, but the wrong one could cause even more harm.
It's always best to find out about all your options from a professional before you take action.
Fill out the 5 step form to get started.
Why was I called by 01516504800?
If you're trying to avoid and ignore debt collectors like Sigma Red, you may have their phone number blocked or a reminder that you should not answer certain phone calls. Sigma Red get around this by calling from numbers in different formats like 01516504800 to bait you into answering. Once they get you on the line they will try to:
Get you to pay immediately – Sigma Red want the debt settled instantly by phone so they can close the account and move on. If this is impossible, amidst the conversation, they could ask that you set-up a monthly payment plan for you to make payments by direct debit.

Pull information about items of value you may have – Sigma Red want to find out if you are hiding any money or capital meaning you're lying about being unable to pay or any high-value goods they could sell to recover your debt.

make you uncomfortable – Whether you owe the debt, you don't have the money for it or you just don't want to pay, Sigma Red will try to make you so uncomfortable that you just pay up regardless or agree to a payment plan.

How to deal with the pressure from Sigma Red?
I've curated a highly tactical guide to fighting off Sigma Red so that you have the confidence not to give in to their wishes:
Sigma Red Debt Collectors – How to Stop Them
Feeling like Chandler?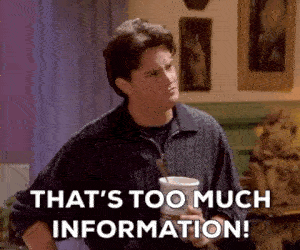 Is all this information starting to feel overwhelming? Don't panic! There's plenty of help available. You can get started below.
What would happen if I simply ignore 01516504800?
You might think ignoring debt collectors is the best way to deal with the situation – it's not. Here is what you need to know:
Sigma Red Debt Collection Contact Details:
Phone number:
0151 650 4800
01516504800
+441516504800
Address:
Grosvener House,Prospect Hill,Redditch,Worcestershire,B97 4DL,United Kingdom