03445439169 – Who Called? Stop LCS Debt
Who Called Me from 03445439169?
🛑 The company who called you from 03445439169 is LCS Debt Recovery. They collect debts for a variety of companies including large utility firms such as E.ON and British Gas. They also collect debts for HMRC.
Beating Debt Collectors
There are several ways to deal with debt collectors and improve your finances.
Choosing the right way to tackle your debt could save you time and money, but the wrong one could cause even more harm.
It's always best to find out about all your options from a professional before you take action.
Fill out the 5 step form to get started.
Reasons why you were called by 03445439169
LCS could call you from several numbers. The main reasons they call people are:
To collect payment – LCS will most likely be calling you from 03445439169 in order for you to confirm ownership of the debt and for you to pay the entire sum immediately over the phone.

To get more information – If you can prove that you are unable to pay in any form on the spot then LCS will be looking for additional information from you that might help them claim the debt at some point in the future.


To intimidate you – Letters are hardly worrying to some however phone calls make the situation appear a lot more personal and a lot more serious. LCS know this which is why they will attempt to contact you by phone call in order to get you to pay.

How to Stop LCS Debt Collectors?
I've written a comprehensive guide about what to do when LCS contact you and ways that you can stop them in the article linked below:
LCS Debt Collectors – How to Stop Them
Feeling like Chandler?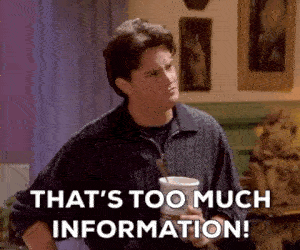 Is all this information starting to feel overwhelming? Don't panic! There's plenty of help available. You can get started below.
Should you ignore 03445439169?
You can watch this video to learn what's allowed as per the law and what you can do to avoid exploitation by these debt collectors:
LCS Debt Collection Contact Details:
Phone number:
03445439169
0344 543 9169
+443445439169
443445439169
Address:
Baylis House Office No.15 Stoke Poges Lane Slough Berkshire SL1 3PB