UPDATE: 123 Debt Solutions are currently in liquidation.
Information correct as of 13/04/21 (CompaniesHouse).
123 Debt Solutions offer different ways for you to get out of debt.
Learn even more about 123 Debt Solutions in this guide, complete with a list of their services and real reviews by those who already signed up.
Who Are 123 Debt Solutions?
123 Debt Solutions is a company solely dedicated to offering debt management services to their customers. The business was founded in 2007 and is completely recognised by debt industry regulators. They are based in Liverpool.
Don't worry, here's what to do!
There's 7 debt solutions in the UK, choosing the right one can take years off your debt, but the wrong one can be expensive and drawn-out.
Start our calculator to find your best debt solution:
What Debt Services Do They Provide Information about?
123 Debt Solutions may be your go-to place for information on debt services such as:
Individual Voluntary Agreements (IVAs)
Debt Management Plans
Their flagship debt solution is arguably their IVA services.
Company information:
123 Debt Solutions is registered at Companies House under the details below. We found the opening hours and phone number on the Carrington Dean website. This information might prove useful if you are entering into a contract with Carrington Dean.
Date of incorporation: 19 March 2007
Company status: Liquidation
Company number: 06169935
Company type: Private limited Company
Website: http://www.123debtsolutions.co.uk/
Address:
123 Debt Solutions Ltd
10A-D Dryden Road
Wavertree Technology Park
Liverpool
Merseyside
L7 9PG
UNITED KINGDOM
Opening Hours:
Monday – Thursday: 9am – 9pm
Friday: 9am – 8pm
Saturday – Sunday: 10am – 5pm

Phone number: +447974755803
Information correct as of 07/04/21 (CompaniesHouse)
Feeling like Chandler?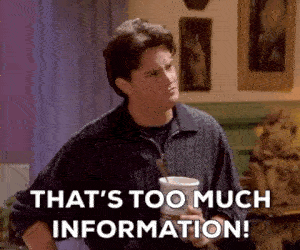 Is all this information starting to feel overwhelming? Don't panic! I've put together a 4 question calculator so you can quickly and easily find the best debt solution for you.
Answer the four questions now.
FCA registration:
The Financial Conduct Authority (FCA) is the conduct regulator for financial services firms and financial markets in the UK. 123 Debt Solutions' FCA registrations has lapsed.
FCA regulated: No
FCA status: Lapsed
FCA regulated activities: n/a
FCA reference number: 836264
Trading names: goodbyeexcess.com / Goldrud / 123DS / Burgess Bowen
Information correct as of 07/04/21 (FCA)

Where are 123 Debt Solutions located?
As mentioned above, 123 Debt Solutions are based in Liverpool. To get a more precise idea of where they are located, take a look at their office location on a map.
123 Debt Solutions Contact Details
Address:
10A Dryden Road
Wavertree Technology Park
Wavertree
Liverpool
L7 9PG
Contact number:
0808 22 22 123
Twitter:
Website: