Acorn Missed Payment – Here's What To Do 2022
For free and impartial money advice and guidance, visit MoneyHelper, to help you make the most of your money.
If you are struggling because of an Acorn missed payment, don't worry you're not alone! The pandemic has affected many people over the last couple of years. It's a lot harder to stay on top of finances as a consequence! My advice is to contact Acorn immediately, preferably before payment is due. It's the best way to deal with the problem.
Who is Acorn?
Acorn policies are underwritten by many leading insurers. This includes Axa, Groupama and others. Their trading name is Granite Underwriting. They are underwritten by Haven Insurance Company Ltd. The insurance provider offers a range of products which includes various types of motor insurance and home insurance.
How does Acorn deal with missed payments?
When you miss a payment, you'll receive reminders. This includes missed pay-as-you-go arrangements and insurance premium finance agreements. Granite Finance Ltd allows you a bit more time to pay. This is because it's in your credit agreement when you finance your insurance payments. But you need to make the payments!
You can spread the cost of the missed scheduled payment. This can be done over 3 weeks with various options available on their website. You'll have to apply for time to pay for each policy with the provider on each missed payment.
Acorn missed payment. Stay in touch!
You must stay in touch with the provider when you miss a scheduled payment. If you don't, and you ignore any reminders, the finance agreement is cancelled. In short, your insurance is withdrawn.
Feeling like Chandler?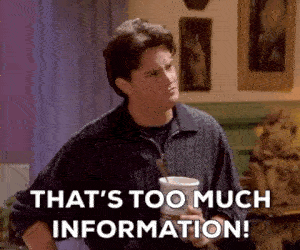 Is all this information starting to feel overwhelming? Don't panic! There's plenty of help available. You can get started below.
Missed an Acorn payment. Here's what to do
I recommend you pay a missed instalment as soon as possible if you have the money to do so. But if you don't have the funds, Acorn lets you spread the cost over 2 to 3 weeks.
When you choose to pay a missed instalment in 2 equal weekly payments, the first one is payable that day. The second payment must be paid 7 days after this.
You'll have to pay the first instalment online by credit or debit card. Then, the provider uses these payment details to take the second instalment seven days later.
When you choose to pay a missed Acorn payment in 3 equal weekly payments, the first instalment is due that day. After this, the second instalment is taken 7 days later, and the third instalment 7 days after that.
If the second and third instalments fail, Acorn will try again 2 days later. But if this attempt fails, the provider cancels your policy for non-payment!
The key is to contact their support before the payment is due. However, don't wait too long before making the call. The support team can offer you essential advice on how to resolve the problem. This could include changing a payment date!
The consequences of an Acorn missed payment!
Missing a scheduled payment can happen. Whether by mistake or because you're struggling financially. My advice is to call Acorn support and tell them. You may find they provide a solution!
Suppose you don't contact the insurance provider, or you don't reply to calls and correspondence? In that case, the matter can get more serious. I suggest you do the following when you have an Acorn missed payment:
First, check the amount was not paid by contacting Acorn support
Next, if you have online banking see if the money left your account
If you missed the payment on the due date, the consequences could be harsh. You may:
Incur extra charges, which include administration costs
Have your policy cancelled which means you won't be insured
Moreover, a missed insurance payment will appear on your credit history for 6 years and affect your credit score. Borrowing money, getting credit, a loan or a mortgage will be hard. Granite charges £25 for a default!
My Direct Debit to Acorn will fail. What can I do?
Contact Acorn support before the Direct Debit is due. When you don't have enough money to pay an instalment, don't wait till after the due date to contact Acorn. They could arrange for you to make the payment in instalments which could be more manageable.
Always stay in touch with Acorn support when you know a Direct Debit will fail. If you don't, it could get expensive. You'll incur bank charges on top of everything else!
FREE Credit Report FOR LIFE!
I've snagged a deal for you..
Spot errors that could be ruining your credit report
Simple actions to improve your credit score
Better score, better deals
GET STARTED WITH CREDIT KARMA
I can't pay my Acorn instalment. What should I do?
Contact Acorn immediately! They may arrange a new payment date. One that makes it easier for you to pay. Their support could arrange for you to pay the missed payment in instalments over two or three weeks!
However, if you are offered an arrangement, you must stick to it. When you don't, the insurance provider will cancel your insurance policy. Then, they could send your details for debt collection!
Will Acorn send my details to a debt collection agency?
Yes, if you default on your payment to Acorn, they will pass your details to a debt collection agency. My advice? Don't let this happen! Instead, stay in touch with Acorn support and try to sort things out before it gets to this stage.
When you are struggling financially, the last thing you need is for a debt collector to send you letters. It's better to arrange a payment plan with the insurance provider than to have a debt collector contact you!
Contact a non-profit debt advice organisation when you're struggling to make an Acorn payment. There's lots of help and support out there. The trick is to get in touch with an adviser sooner rather than later. First, contact Acorn support. Let them know about the problem and try to resolve it. Next, contact a debt charity for free, impartial advice.
The debt charities to contact are:
StepChange Debt Charity
Money Advice Trust
Citizens Advice
Never ignore an Acorn missed payment because it could lead to more hassle!
I hope you found the information about an Acorn missed payment helpful. Remember, debt doesn't go away because you ignore it. Things just get more complicated and harder to put right!
Are you struggling with debt?
Affordable repayments
Reduce pressure from people you owe
Stop interest and charges from soaring
Get started