Advanced Collection Systems – What You Need to Know 2022
For free and impartial money advice and guidance, visit MoneyHelper, to help you make the most of your money.
Has an old utility debt come back to haunt you? Advanced Collection Systems might be chasing you for money with frequent calls and threatening letters.
If that's the case, learn how to fight back within your rights and how to reply to their intimidating letters. We've got key information right here.
Beating Debt Collectors
There are several ways to deal with debt collectors and improve your finances.
Choosing the right way to tackle your debt could save you time and money, but the wrong one could cause even more harm.
It's always best to find out about all your options from a professional before you take action.
Fill out the 5 step form to get started.
Who are Advanced Collection Systems Ltd?
Advanced Collection Systems is a debt collection agency based in Hertfordshire. They chase account arrears and unpaid invoices on behalf of other businesses for a commission payment. There are also reports that they purchase debt from other businesses and become owners of the debt.
The company is not a scam despite what some online commentators believe. They are a legitimate debt collection group that is authorised and regulated by the Financial Conduct Authority (FCA).
What is the biggest collection agency?
The UK has a lot of big debt collection companies. Arguably, the most well-known debt collection agency is called DCBL because it has appeared on a Channel 5 TV programme and a Netflix series.
Advanced Collection Systems is one of the bigger debt collection agencies but they are far from the biggest or most recognisable.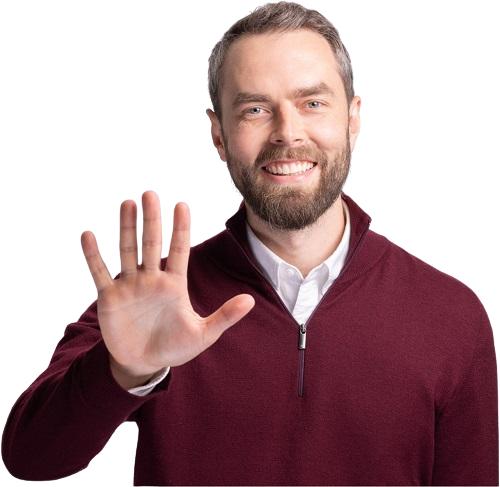 Are you struggling with debt?
Affordable repayments
Reduce pressure from people you owe
Stop interest and charges from soaring
Get started
Who does Advanced Collection Systems chase debts for?
Advanced Collection Systems is mostly known for chasing utility arrears for the UK's utility and energy suppliers. However, they have also been known for collecting debts for:
Individuals and sole traders
Small independent businesses
Telecommunications businesses
Advanced Collection Systems reviews
Advanced Collection Systems reviews online suggest that the company will frequently contact you for payment and will charge unfair fees. Here are some examples of their reviews:
"They buy the debt from large utility companies then hound you for payments, quickly adding large late payment charges to your account (this isn't the utility companies driving that, but themselves). Remember, when they contact you, they now own the debt you owe and not the utility company."
"Started to pay a debt with this company, had a letter stating an amount all payments came out and then they took another payment and when challenged I was told this was an admin payment that wasn't even stated on the letter, this is very bad and possibly illegal which I will be checking out."
If you feel like you're being harassed by Advanced Collection Systems, you can send them your communication preferences and complain. If things don't improve, you can take your complaint to the Financial Ombudsman Service (FOS).
How does Advanced Collection Systems recover debts?
Advanced Collection Systems will recover debts by frequently contacting you and asking for payment. This method is designed to wear you down so you give up and hand over the money. They may encourage you to get in touch to discuss a payment plan if you can't afford the full amount.
One of the most important communications you'll receive from Advanced Collection Systems is a Letter Before Action. This letter requests you to pay the money or potentially face legal proceedings, which could increase the cost of the debt should you lose in court.
Will Advanced Collection Systems take me to court?
Advanced Collection Systems don't take you to court themselves unless they own the debt. If they're chasing the debt for someone else, their client could take you to court if they want to. If you were to lose in court or not defend yourself (resulting in a CCJ) then you'd become legally obligated to pay.
Not paying after a court order has been issued would then allow Advanced Collection Systems or their client to use debt enforcement action. This could be one of many methods to force you into paying, such as bailiffs.
But there is also a chance that any legal threats are just threats. Some debt collection groups will always threaten legal action so you feel intimidated and worried. You're more likely to pay when you think you're going to be taken to court.
Can you ignore Advanced Collection Systems?
You shouldn't ignore Advanced Collection Systems or any other debt collection agency, even when you think they've made a mistake or have sent the letter to the wrong address. This is due to the possibility of legal action.
It's true that some people ignore debt collection groups and get away with it. But it's not worth the risk.
Do you have to pay Advanced Collection Systems?
Not ignoring Advanced Collection Systems doesn't necessarily mean paying them either. There are some ways to reply to their Letter Before Action which stop them from taking legal action in the near future and could stop you from having to pay the apparent debt.
Learn the best ways to reply to Advanced Collection Systems below!
Check if the debt is even enforceable
The first thing you should do is check that the debt they're chasing is still enforceable. By this we mean can the company you owe still take you to court over the matter. Many debts – but not all types – cannot be subject to litigation when they're five or six years old depending on your location.
You should check to see if your Advanced Collection Systems debt is "statute-barred" and let them know if it's not. When it's no longer enforceable you can never be forced to pay or face the likes of bailiffs.
Ask Advanced Collection Systems to prove your debt
If your debt is still legally enforceable, you can instead ask Advanced Collection Systems to prove you owe the debt. Without sending you the proof you don't have to pay. They must send adequate proof, which could be a contract you signed with the utility company.
Keep a copy of your prove-the-debt letter just in case you're later taken to court. You can show a judge that you asked for proof and were ignored, which will help fight your case and could stop you from being subject to a court order to pay.
Free debt info and support are available!
Speak with a debt charity for free personalised support when facing Advanced Collection Systems. Additionally, you can find more easy-to-read content on our debt info page.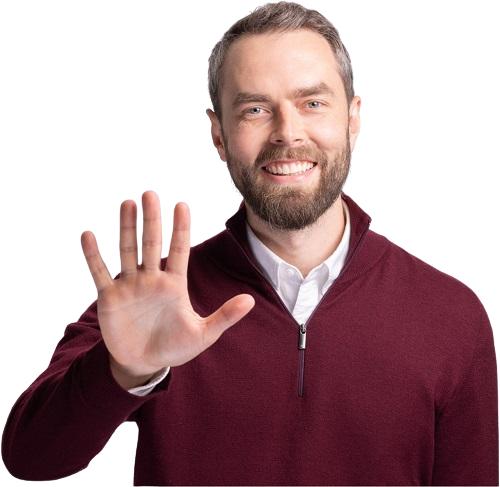 Are you struggling with debt?
Affordable repayments
Reduce pressure from people you owe
Stop interest and charges from soaring
Get started