Aktiv Kapital Debt Collectors – Do You Need to Pay?
For free and impartial money advice and guidance, visit MoneyHelper, to help you make the most of your money.
Are Aktiv Kapital Debt Collectors contacting you and you have no idea who they are?

Are you being threatened because of the money you owe but you have no means to pay it back? Are you feeling stressed and worried about escalating debts?

Read this article, as we provide you with lots of tips on dealing with debt collectors, as well as your debt in general.
It's not your fault. Complaints to the Financial Ombudsman have risen this year from 830 to 2,006, so it's safe to say that you're not alone.
Deal with your debt today and feel amazing tomorrow.
Beating Debt Collectors
There are several ways to deal with Aktiv Kapital debt collectors and improve your finances.
Choosing the right way to tackle your debt could save you time and money, but the wrong one could cause even more harm.
It's always best to find out about all your options from a professional before you take action.
Fill out the 5 step form to get started.
Who are Aktiv Kapital Debt Collectors?
Akti Kapital Debt Collectors are registered in the UK. They collect money on behalf of other organizations, so even if you haven't heard of them before, you will probably know the original creditor you owe the money.
They also buy debt from other companies, paying around 10p for every £1 that you owe them. It's likely that they bought your debt from a company such as MBNA, Barclaycard or another loan company.
Are you struggling with debt?
Affordable repayments
Reduce pressure from people you owe
Stop interest and charges from soaring
Get started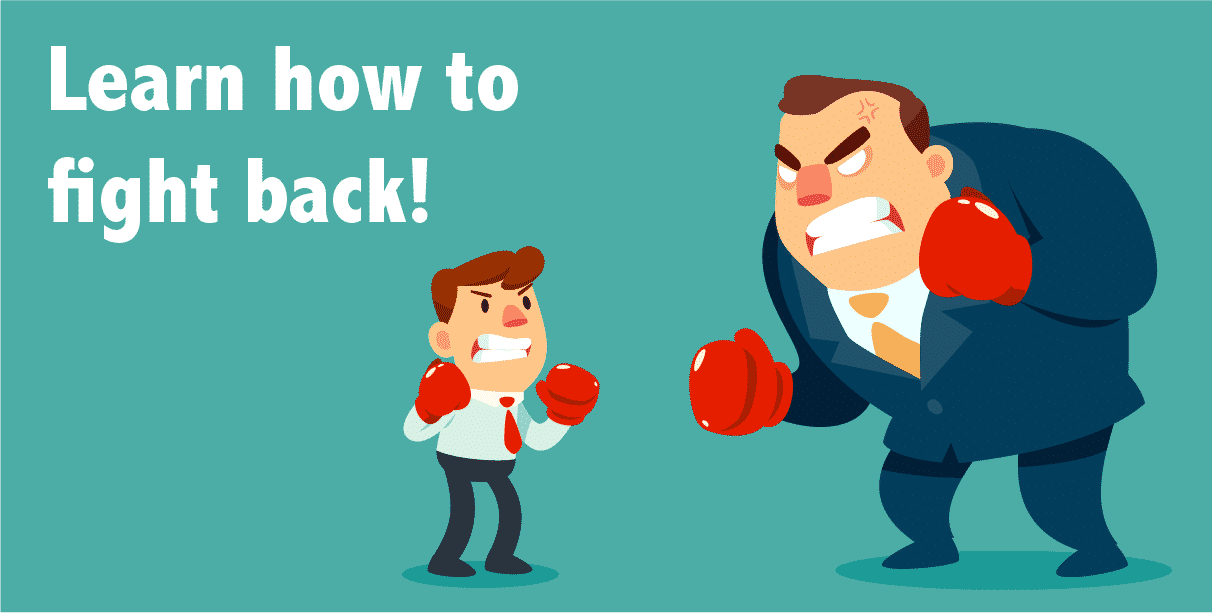 Why do Aktiv Kapital Debt Collectors keep contacting you?
You may be wondering why Aktiv Kapital Debt Collectors keep contacting you, especially if you don't believe you owe them any money.

The reason they are contacting you is that they have bought your debt from another company, and they want to get it back. After all, your payments are the only way they will make any profit back.
This will go a long way to explaining why they are so determined to reach you. They may call you incessantly to get in touch, and now you know why. They need to ensure you make payments, otherwise, they have wasted their money buying the debt in the first place.
Feeling like Chandler?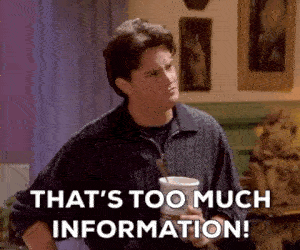 Is all this information starting to feel overwhelming? Don't panic! There's plenty of help available. You can get started below.
Is it your debt?
The first thing you need to do when contacted by Aktiv Kapital Debt Collectors is made sure this is your debt and that the amount is correct.

The way to do this is to ask the debt collection agents to provide you with a copy of the original credit agreement. If they can't do this, there is probably a reason why, and you shouldn't just pay the debt without any proof.
UK Personal Debt 2021 Update:
As of April 2021, the average UK credit card debt was £1,928

(Source: The Money Charity)
What if you can't pay?
If you have written confirmation that you owe the debt, it is best to try to pay it off, or at least make a partial payment.

If neither of these is an option, another alternative is to set up a repayment plan to pay off your debt. This will take longer, but it is a more affordable option.
Debt collectors and how they can make life a misery
Debt collectors use all kinds of tactics to get their money and may call you to the point that it just feels like harassment. They have no right to do this, so if they are using this tactic, you can report them.
Struggling with debt issues can be challenging enough, but even more so if you feel you are being intimidated and harassed about your debt. Although you owe them money, they have no right to do this, so don't allow them to make you feel embarrassed or stressed out. Get advice on how to deal with them if they are using this kind of behaviour.
Aktiv Kapital Debt Collectors -what the law says
A set of guidelines were published by The Office for Fair Trading (OFT, 2012) for debt collectors, and how they should be acting and treating debtors. This includes treating debtors fairly, not using any aggressive behaviour and being considerate towards debtors and their individual circumstances.
If you feel that Aktiv Kapital Debt Collectors are not following the guidelines, and in fact, they are harassing you, you can make a complaint about their behaviour.
To make your complaint about Aktiv Kapital Debt Collectors, this online complaint form can be used.
With any debt collectors, make sure they are who they say they are before you make any payments.
How do Aktiv Kapital Debt Collectors work?
The first step to dealing with debt collection agents like Aktiv Kapital Debt Collectors is understanding how they work and why they do what they do.
They want to make money
Aktiv Kapital Debt Collectors agents only make money back when you pay your debt, so they will be persistent until they get it.
The lesson here is if you are able to be strong and stand up to threats from Aktiv Kapital Debt Collectors, knowing that their threats are empty, you can to some extent turn the tables.

Keep them talking but just don't pay. You will still owe the money, but at least you won't have to pay that day.
Automated call technology
You might be tempted to simply not answer calls from Aktiv Kapital Debt Collectors, but when this happens agencies often employ automated call technology that will attempt to phone you say every half hour until you do eventually answer.

Sometimes if you do pick up the call is silent; the calls are simply being made to intimidate you.
If they are doing this, they may be in breach of the OFT guidelines, and you can report them to the Financial Ombudsman for doing this.
You can speak to the Financial Ombudsman phone on 0800 023 4567 or 0300 123 9123
Change in attitude
You may find that the agent calling you from the debt collection company will start off in a friendly manner, but will soon change their attitude if you can't pay up. Don't let this intimidate you though, you need to stand up to the debt collection agency, and although it's difficult, the law is on your side.
If the agency is hassling you, you can report them to the OFT using this online complaint form.
They have spoken to my partner about the debt
The agents have no right to discuss your debt with anyone else. After all, it is your debt and no one else's. If they do this, they are regulations and laws, and you are within your rights to report them.
The number for the Financial Ombudsman is 0800 023 4567 or 0300 123 9123
Why are they telling lies?
If the debt collection agency is saying that they will visit your home, you may be feeling stressed and worried, they wouldn't lie about it, would they?
The answer is yes, in many cases, they do actually lie, as they want you to make payment and frightening you can be an effective way to do it. If they are telling lies and threatening you, you have the right to phone the police and report them for their behaviour.
Reduce your stress
Although being contacted by Aktiv Kapital Debt Collectors can be stressful, you should try not to let them get to you. When you think about it, they are just doing their job, and although it feels personal, it isn't and you should try and look at it like this.

Getting stressed and anxious will not solve your problems, so do your best to keep your stress levels in check when dealing with debt collecting agencies.
Do you have too much debt?
Sometimes there is just no way of paying your debt if the debt is too high and you don't have enough money coming in. In these cases, you might want to look for some assistance, and the best option is to choose a not-for-profit organization.

There is a range of options when it comes to not-for-profit organizations that offer debt advice, and these are a few of the best options.
Citizens Advice Bureau (CAB) is one of the most popular organizations for providing help and assistance with day to day issues, including debt worries.
Christians Against Poverty (CAP) this organization provides free advice and support on taking care of your debt.
StepChange has free online debt advice for people to get help with their debt problems.
Can you ever get rid of your debt?
It is not possible to get rid of all of your debt, but you can get rid of a chunk of it by entering into an Individual Voluntary Arrangement (IVA).

When you enter into this formal agreement, you agree to make repayments to your debt, with some of it being completely wiped off. This is a good option if your debt is too high and your income is too low.
Why not find a local licenced IVA insolvency practitioner here.
Otherwise, you may want to try a Debt Relief Order (DRO). If you have funds of less than £75 left after you pay your debt, you can apply for this.
Find a list of authorised debt advisors here.
What to do next
The best thing you can do is to pay back your debt, or at least enter into an arrangement to pay it back. You should be aware of debt collectors and their practices, and make sure they are obeying the legislation. If they are not doing this, you can report them, and they may lose their licence.
Aktiv Kapital Debt Recovery Contact Details
Address: 2 The Cross Kilmarnock Scotland KA1 1LR
Email: [email protected]
Phone number: 0800 877 2772
Website: www.aktivkapital.co.uk
Company number: 04267803
References
CONC 7.3 Treatment of customers in default or arrears (including repossessions): lenders, owners and debt collectors
CONC 7.9 Contact with customers
Are you struggling with debt?
Affordable repayments
Reduce pressure from people you owe
Stop interest and charges from soaring
Get started