Andrew James Enforcement Ltd – Should you Pay? 2022
For free and impartial money advice and guidance, visit MoneyHelper, to help you make the most of your money.
Andrew James Enforcement might have sent you a letter, leaving you stressed, anxious and even scared. This guide is here to help you find clarity when dealing with Andrew James Enforcement, providing you with simple information and your options. Take a deep breath and learn more below.
Beating Debt Collectors
There are several ways to deal with Andrew James Enforcement and improve your finances.
Choosing the right way to tackle your debt could save you time and money, but the wrong one could cause even more harm.
It's always best to find out about all your options from a professional before you take action.
Fill out the 5 step form to get started.
Who is Andrew James Enforcement Ltd?
Andrew James Enforcement Ltd is a company based in Swansea offering bailiff services to enforce debts in England and Wales. Their services can only be used after a court order has been issued telling the debtor to pay, which they subsequently ignore.
Who uses Andrew James Enforcement bailiffs?
Andrew James Enforcement offers its bailiff services to recover unpaid debts to local authorities. They recover debts owed to local councils, such as:
Council tax arrears
Unpaid council parking tickets (Penalty Charge Notices)
Business rate arrears
Commercial business rent arrears
Their website is extremely minimal without much information about their services and processes. This lack of transparency is not common among reputable bailiff websites. You can view their website by clicking here.
Are you struggling with debt?
Affordable repayments
Reduce pressure from people you owe
Stop interest and charges from soaring
Get started
What is an Andrew James Enforcement letter?
An Andrew James Enforcement Notice of Enforcement is a letter that demands you pay the debt within so many days or to expect a visit from their bailiffs. Their letters can be scary and they add £75 to your debt as a fee for sending this letter – but try not to panic.
Should you pay Andrew James Enforcement?
You should pay Andrew James Enforcement if you have received a Notice of Enforcement after ignoring a court order that requested you to pay. The reason you should pay is that you are legally responsible to pay the debt and ignoring the problem will make the debt grow bigger.
What happens if you ignore Andrew James Enforcement?
If you ignore a Notice of Enforcement sent by Andrew James Enforcement, you should expect a visit from their bailiffs. They will come to your home to recover full payment or seize possession of your goods to an estimated equal value of the debt.
Your valuables will be taken when possible and kept in storage. You'll be charged with the fees for keeping the goods in storage and have so many days to pay the debt in full. Not paying the debt at this stage will result in your assets being sold at auction and the sale proceeds used to clear your debt.
I want to pay Andrew James Enforcement – but I can't afford it!
You might want to pay the debt but cannot afford it due to hardship, personal finances, further debts or low income. Andrew James will listen to payment plan offers to make the debt repayment more affordable, typically with a lump sum payment upfront.
If you want to make a payment plan proposal, do this after receiving the Notice of Enforcement letter if possible. Waiting until they visit you will mean having to pay further Andrew James Enforcement bailiff fees, and they may be less likely to accept. Andrew James Enforcement is not obligated to accept a payment plan and may prefer to seize your assets.
Payment plans usually involve a Controlled Goods Agreement. This is an agreement that if you fail to keep up with payments, the Andrew James bailiffs can come and take specific assets to clear the debt. Think of it as a sort of guarantee you'll try your best to make payments.
Feeling like Chandler?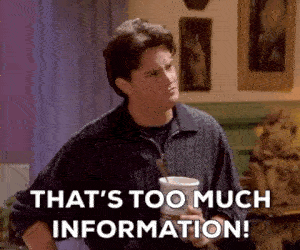 Is all this information starting to feel overwhelming? Don't panic! There's plenty of help available. You can get started below.
Can Andrew James Enforcement bailiffs break into my home?
Andrew James Enforcement cannot break into your home or physically harm you in any way. They can walk into unlocked and open doors, however. If you want to engage with their bailiffs, it is wise to do so from an upstairs window rather than standing at your door.
But keep in mind they could still seize an asset outside of your home, such as a vehicle on your driveway, providing it is not under a Hire Purchase agreement.
Some elderly and vulnerable people are not allowed to be visited by Andrew James Enforcement bailiffs. Learn more on this dedicated post by Citizens Advice.
Andrew James Enforcement Ltd Reviews – "Heartless and Vile"
There are a number of online reviews from people who have had to deal with Andrew James Enforcement. Most of the reviews on Yell are extremely poor, averaging 1.2 stars out of 5 stars.
Here is what some people have had to say:
"I'm a vulnerable person and spoken to Corrina and Lauren they both were extremely rude disconnected the call […] Corrina said that the bailiff can take your oxygen so don't worry you won't die."
[UnknownU-145, Yell.com]
"These people are heartless and vile."
[RichardG-2642, Yell.com]
"Absolutely disgusting company and staff which should be sacked. Refused to take £25 a month for £600 debt and was told to wait for the agent to call which he did 6 months later to which he demanded £1000."
[Alison P 2019, Yell.com]
Their Google reviews are even worse. At the time for writing, they have 1.1 stars out of 5 stars over 41 active reviews.
Discover top tips for dealing with Andrew James Enforcement
As these reviews suggest, it's going to be really important that you know your legal rights when dealing with Andrew James Enforcement. You need to know how to fight back against Andrew James Enforcement and what they cannot do. Read more about this now in our dedicated dealing with bailiffs guide.
Are you struggling with debt?
Affordable repayments
Reduce pressure from people you owe
Stop interest and charges from soaring
Get started