Anglia Debt Collection & Repossession – Pay? UK Laws
For free and impartial money advice and guidance, visit MoneyHelper, to help you make the most of your money.
You Might Not Have to Pay Anglia Debt Collectors!
Are Anglia Debt Collectors hounding you about an unpaid debt? Are you unsure if you owe this money, or maybe you are just unable to pay? Are they saying they will visit your home and/or take you to court? If these questions relate to you and are affected your daily life, this article is worth reading. You might not need to pay them back!
It's not your fault. Complaints to the Financial Ombudsman have risen this year from 830 to 2,006, so it's safe to say that you're not alone.
Deal with your debt today and feel amazing tomorrow.
Don't worry, here's what to do!
You could get rid of Anglia Debt Collectors by writing off some of your debt.
There's several debt solutions in the UK, choosing the right one can take years off your debt, but the wrong one can be expensive and drawn-out.
Fill out the 5 step form to get started.
Who are Anglia Debt Collectors?
Anglia are specialists in credit management that relates to high value debt, particular that which relates to vehicles. Whilst they are dedicated to working with a variety of clients for their debt management and collection needs, one thing that Anglia often take pride in is the fact that they work hard to ensure that the debtor, the person that they will be working with to recover the funds, is treated fairly and with respect.
Are you struggling with debt?
Affordable repayments
Reduce pressure from people you owe
Stop interest and charges from soaring
Get started
Are Anglia Debt Collectors a Legitimate Company?
One look at the Anglia website will tell you that they are regulated by the FCA, as well as this they have a list of other things that they have led on, or been involved with, which helps to paint a picture of how they deal with collecting debt. However, despite this, just like with any other debt collection agency, you may find that it is in your best interests to wait to pay the requested amount rather than pay it off straight away.
What does Anglia Debt Collectors Do?
Anglia are not a company who buy debt, they work on behalf of their clients, trying to resolve any debt collection and management issues, particularly those that relate to cars and other vehicles. Their website doesn't seem to go into much detail about their debt collection process or how payments can be made, however, it is likely that the majority of their communication will be made over the telephone or via letter, as this is the norm.
What does Anglia Debt Collection Process look like?
As we have already covered, the process that Anglia seems to take when the debt collection. Like many other companies out there that manage debt, there is a good chance that they will get in touch via letter and phone, with phone often being the preferred method due to its immediacy and quick turnaround. By looking at the website it also seems that Anglia will deal with repossession of the vehicles, if the debt is not paid.
Why are Anglia Debt Collectors contacting you about the debt?
Debt collection is big business, and if you are being contacted by Anglia Debt Collectors about an outstanding debt, you might not even know who they are. In this case, surely you don't need to pay them back? The answer is yes, you do need to pay them – that is assuming you owe them money, even if you don't recognise the company.
The reason you may not recognise them is that debt collection agencies purchase the debt from the original company you owe the money. For example, they may purchase the debt from a bank you have an outstanding loan with, or a credit card company you haven't been paying. The debt collection agency buys the debt as a face value of as little as 20% in some cases, and they only start to make a profit, or indeed, even get their money back, when you start making payments. This shows you why they can be so relentless when they are trying to get you to pay up! They want the money, and they want it now – or as soon as possible anyway!
Feeling like Chandler?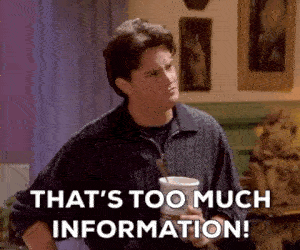 Is all this information starting to feel overwhelming? Don't panic! There's plenty of help available. You can get started below.
Do you even owe the money?
The first thing to do before you start making any payments is to get details of the original debt if you don't recognise it. It may be that the cost is higher because of charges and interest on your account, or you may even have cleared the debt, and the debt collection agency hasn't been updated. If you are unsure about the debt and if it is yours, you should always get confirmation before making any payments.
You can write to Anglia Debt Collectors and request that they send you a copy of the original credit agreement, including where the debt originated, the cost and any fees which have been added. If they cannot provide this or refuse to do so, you shouldn't make any payments to your account, as it could be that they are chasing the wrong person.
What to do if you can pay
If you receive confirmation that you owe the debt, and you have the finances to pay it, it is best that you just do this, as it'll not only get the debt collectors off your back, it will also ensure your credit record is not adversely affected. If you can pay, you should try to clear it off. If not, it is a good idea to make a payment arrangement with Anglia Debt Collectors, where you make monthly payments to the account, until it is cleared. They may ask you to send proof of your income and expenditure. Only pay the debt if you can afford to, do not do this to the detriment of other essential bills, like your mortgage or rent.
Debt collectors can make your life miserable
If you are in a lot of debt and debt collectors like Anglia Debt Collectors are chasing you, this could be having a detrimental effect on your life. You may feel that they never stop calling you, or they may even be threatening you. The calls may be at your workplace, and they may even be speaking to others about your debt.
This sort of behaviour from debt collection agencies like Anglia Debt Collectors can be devastating. It may leave you facing emotional turmoil or even mental illness. In more drastic cases, people have even taken their life over debt problems and in fact, the debt support trust said that as many as 50% of those who are in debt, will consider suicide. Unfortunately, the industry is full of debt collection agencies that do not follow the legislation and despite all that the government have done to overcome it, the cases continue. The important thing to remember is that, even if you are in debt, you do not deserve to be treated in this way. The law is there to protect you, and others in the same situation. You do not have to just put up with it.
Anglia Debt Collectors and what the law tells us
The Office for Fair Trading (OFT, 2012) published guidelines that debt collection businesses must adhere to. Although some do not follow these guidelines, it is the responsibility of Anglia Debt Collectors and other debt collectors to take responsibility. They should:
Ensure they treat debtors in a fair way. It is the responsibility of debt collectors to act in a fair way, and not to use any underhand tactics to try and get the debt back.
Always be transparent and provide clear, concise and factual information.
Be considerate and understanding of the difficulties faced by debtors.
Ensure they take the debtors' circumstances into account when determining appropriate action.
If Anglia Debt Collectors are intimidating you, and are not following the guidelines, you may want to consider reporting them to the OFT, who will take the case further. In some cases, they have been known to remove the license of debt collection agencies that are failing to adhere to the regulations.
If you wish to make a complaint about Anglia Debt Collectors, you can do so by completing this online complaint form.
Make sure you know where the debt collectors are coming from, as some even pretend to be from an external agency, even though they are a business arm of the original company you have the debt with. This is deceitful, and they may claim they already explained this to you, or that it is somewhere in the fine print.
How do Anglia Debt Collectors operate?
If you want to be able to defend yourself from the burden of debt collectors, you need to understand how they operate and why they pursue you so much for the outstanding debt.
You pay, they get paid
As Anglia Debt Collectors have purchased the debt from another credit company, they won't make any money until you start making payments. They will actually lose money, as they have purchased the debt. Another aspect is that the agents may be working on a bonus, which means that when you make a payment, they are one step closer to achieving their bonus. Hence why they may use a range of tactics to try to get you to make a payment.
If Anglia Debt Collectors are contacting you and making threats, you should stay strong and stand up to them. The threats are empty, and they cannot do many of the things they say, for instance, turning up at your home. You do need to pay the debt back, but you can come to an arrangement. You should not be harassed into making payments you can't afford.
They call with automated technology
If your phone is ringing off the hook and you are wondering how Anglia Debt Collectors can possibly call so much, it is probably down to the fact that they are using automated call technology. Not all debt collectors use this, but many do, and it is a way for them to annoy you into picking up the phone. You may even pick the phone up and it is silent. This is because they are using automated technology.
You should make a note detailing the calls and frequency if this happens, as this could be seen as harassment and a breach of OFT guidelines. In which case, you can report them to the Financial Ombudsman, and they will look into the situation for you.
You can contact the Financial Ombudsman by phone on 0800 023 4567 or 0300 123 9123
What is harassment?
If you are wondering whether Anglia Debt Collectors are breaking the legislation and in fact, are harassing you, these are some signs. If they become nasty when you say you can't afford to make payments right now, this could be a breach of the regulations. If they are calling you constantly to the point of leaving you in despair, this is also a form of abuse. More obvious signs are if they are threatening to come to your home and remove your possessions as a form of payment, or they are generally making you feel uncomfortable about your situation. You do not need to put up with this, and there is help out there, and protection against this behaviour.
It can be difficult to stand up to this kind of behaviour, which is why they do these things, as they know how hard it is for debtors. You should stay strong, and not let them get to you, as that is exactly what they want.
If you are struggling to deal with this behaviour, you should report it to the OFT using this online complaint form.
Should they speak to other people about your debt?
If you don't answer the call, and someone else does from your household, they may end up speaking to someone else about your debt. They are not allowed to do this though, and it is illegal behaviour from them. They are breaching guidelines and privacy laws by doing this, and you can report them. No one should speak about your debt to anyone else unless you have given them explicit permission to do so.
Any behaviour like this should be reported to the Financial Ombudsman on 0800 023 4567 or 0300 123 9123
Threatening to visit your home
Some debt collection agents will say that they can come to your home to get in contact with you about the debt, and they may even say they can take your possessions as payment. This is illegal, and if they are employing these tactics, they are breaking the law and you can report them. You can speak to the police and inform them of this behaviour.
You should never give permission to debt collection agents to visit your premises. If they do this, you should not allow them access, and you can even contact the police, who will take steps to deal with it on your behalf.
Why they try to wear you down
Debt collectors like Anglia Debt Collectors will try their best to wear you down so that you just pay up. This is why many people end up facing mental health issues and even contemplate suicide. It is difficult to stand up to this behaviour, there is no doubt about it, but is important that you don't let them push you to the point that you end up suffering like this. You need to get out of debt, but it needs to be done in a controlled way.
How to get out of debt
If you are looking to get out of debt, there is a wealth of support out there, you just need to look in the right places. There are the commercial companies who want to make some money out of you, but there are also the organisations who offer this service for free. You should always go with the free option first, as this will save you money in the long run. These are some of the not-for-profit organisations that offer a great service, completely free.
Citizens Advice Bureau (CAB) they are well known for offering advice and support on a range of issues, including debt. They can help support you with your debt problems, and give you the tools to get out of debt, as well as manage your finances.
Christians Against Poverty (CAP) free help and advice on sorting out your debt problems.
StepChange provides free online debt advice and help in getting your finances in order, and getting your life back on track.
Is it possible to write off your debt?
It is entirely possible to write off your debt, if you enter into an Individual Voluntary Arrangement (IVA). With this arrangement, you make a formal agreement to start paying off your debt, either as a one-off sum or through monthly payments. The rest of your debt is usually written off within 5 years, but you should be cautious with this, as you won't be able to get credit for a while if you are in an IVA. This must also be carried out by an insolvency practitioner.
Find a local licenced IVA insolvency practitioner here.
Another option is a Debt Relief Order (DRO). This is available to those who have £75 or less remaining each month after paying your household expenses. You must not be a home owner to apply for this and you should not have assets of over £2,000.
You can apply for a DRO by using an authorised debt advisor. This is a list of authorised debt advisors here.
The future of debt collectors
Thankfully there has been a lot of changes to the legislation, which have been introduced by the government, and although these have worked in some instances, there are still debt collection agencies out there who do not follow this. The behaviour can cause a great deal of distress to debtors, especially those who are vulnerable. You cannot just refuse to pay the debt, as you owe it, but you can enter into a payment plan to pay it back. If the debt collectors are making you feel uncomfortable, you can report them to the Financial Ombudsman, and in some cases, they may lose their licence.
Summary
There is very little information about Anglia on their website, aside from the services that they provide. It seems that they are well regulated and that they are aware of the proper ways to approach debt collection, however, with little information, it is hard to ascertain whether or not they are able to meet the things that they say that they do.
Are you struggling with debt?
Affordable repayments
Reduce pressure from people you owe
Stop interest and charges from soaring
Get started
References
CONC 7.3 Treatment of customers in default or arrears (including repossessions): lenders, owners and debt collectors