Apex Credit Management Debt Collectors – Should You Pay?
For free and impartial money advice and guidance, visit MoneyHelper, to help you make the most of your money.
Are Apex Credit Management Debt Collectors contacting you in relation to debt you have outstanding ? Are you concerned as you don't think you'll be able to repay it? Are you unaware of these debts, and are concerned they belong to someone else? Are the debt collectors threatening court action against you? If you have these concerns, or any others, it would be worth reading this article. We will discuss who Apex Credit Management Debt Collectors are and how you should deal with any contact you receive from them?
It's not your fault. Complaints to the Financial Ombudsman have risen this year from 830 to 2,006, so it's safe to say that you're not alone.
Deal with your debt today and feel amazing tomorrow.
Beating Debt Collectors
There are several ways to deal with Apex Credit Management debt collectors and improve your finances.
Choosing the right way to tackle your debt could save you time and money, but the wrong one could cause even more harm.
It's always best to find out about all your options from a professional before you take action.
Fill out the 5 step form to get started.
Who are Apex Credit Management?
Apex Credit Managment are part of Cabot, who are the biggest UK debt collection company. they have more than 200 employees and is registered as a debt collector in the UK. The company was founded in 2000 and also provides credit management services.
Apex collect for the HMRC for things like self assessment debts and tax credit overpayments. Apex also collects for Lloyds, TSB, RBS Lombard, Barlaycard, Barclays bank and others.
Are you struggling with debt?
Affordable repayments
Reduce pressure from people you owe
Stop interest and charges from soaring
Get started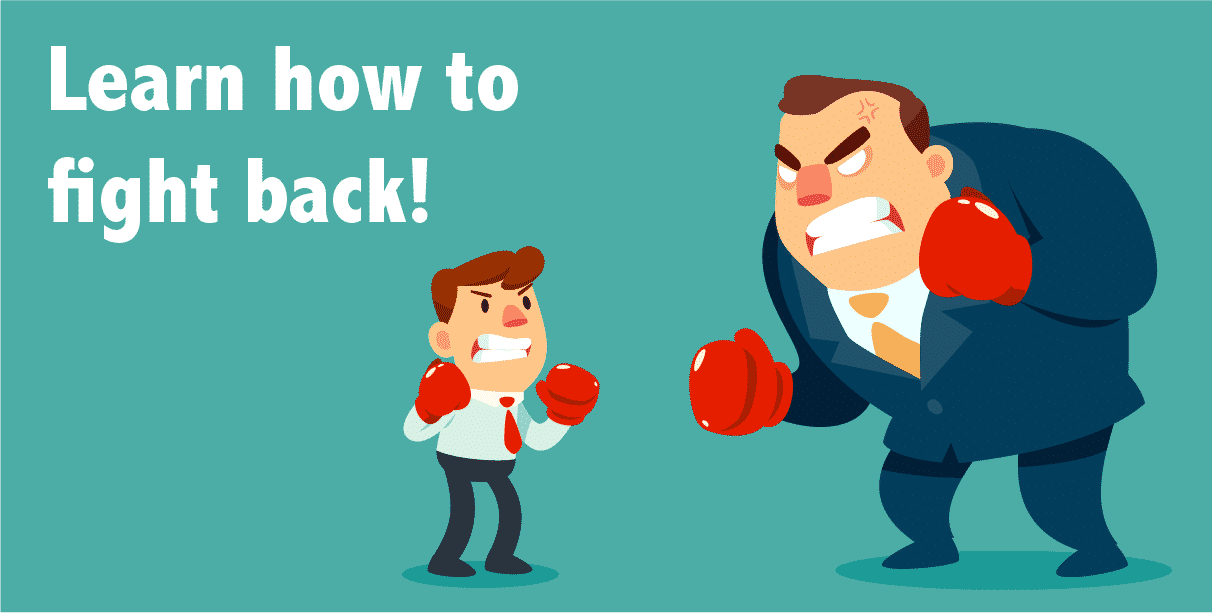 Why are Apex Credit Management Debt Collectors trying to contact you?
Debt collection can be highly profitable, as there are so many people in a position were they have high amounts of debt. Companies like Apex Credit Management Debt Collectors will work on behalf of the original company you have the debt with, in an attempt to try and recover the debt. The debt may be with a credit card company, bank or similar and the original creditor will usually sell it on when they have exhausted all other attempts to get you to pay it.
Debt collectors may work in different ways, but the premise is always the same. They purchase the debt for a fraction of the value, and often this is as little as 20% of the total value. This means that on a debt of £1,000, they will make £200, which is quite a good sum for not doing much at all! They don't particularly need to provide much of a service, all they need to do is hound you enough to the point where you have no other option that to pay the outstanding debt. Many of them resort to underhand tactics to try and recover the money.
Feeling like Chandler?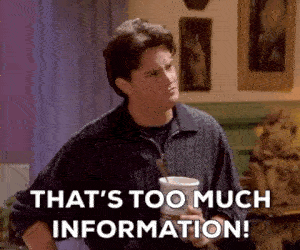 Is all this information starting to feel overwhelming? Don't panic! There's plenty of help available. You can get started below.
Does the debt belong to you?
There are two scenarios. You may recognise the debt or you might not have a clue where it came from. You can expect that the value of the debt will be different to what you remember, as they may have added some charges or interest onto your account. In some cases, this can make the value substantially higher than it was originally.
If you would like to see proof of the debt. Speak to Apex Credit Management Debt Collectors and ask them for a copy of the agreement, including a full breakdown of all costs. If they won't provide this, you are not liable to pay the debt.
Is it better to pay or hold off?
If Apex Credit Management Debt Collectors have showed you proof that you owe a debt, you will be liable to pay it back. If you are financially able to, it is always best to clear your debt as soon as you can. You should not, however, let it interfere with being able to take care of your other essential bills. If you are not able to though, you can pay it back by setting up a mutual debt repayment plan.
The debt collector effect
Debt collectors can have an extremely negative effect on your life. Some will literally do anything to try and get payment from you. After all, this is how they make their money, and if they fail to get payment, they are out of pocket after purchasing the debt.
The effects of debt collectors on your wellbeing can be immense. They can cause you emotional distress, which can often lead to depression and sometimes suicide. If you are already struggling to pay your day to day bills and you are also being hounded by debt collectors, it can cause you to feel completely overwhelmed. There have even been concerns raised about the behaviour of debt collectors, especially the effects on the most vulnerable in society. Debtors often feel completely humiliated about their situation, and they don't know where to turn. As a consequence of the behaviour of debt collectors, the government were asked to step and take action. They were asked to look at irresponsible lending and intimidation within the industry – and they consequently, did look into the situation further,.
Apex Credit Management Debt Collectors and the legal implications
There are a set of guidelines relating to debt collectors, which were published by The Office for Fair Trading (OFT, 2012) There were designed to help protect borrowers and also, ensure debt collectors were not acting in a way which was unnecessary. In summary, Apex Credit Management Debt Collectors have a responsibility to:
Ensure that all debtors are treated fairly, and aggressive practices are not used to try and get them to pay up.
Treat debtors in fair and appropriate manner, which does not make them feel embarrassed or harassed.
Ensure transparency and accuracy in all information provided.
Show empathy towards debtors who may be experiencing issues.
Don't operate a one size fits all approach, but take every situation in a case by case basis.
If Apex Credit Management Debt Collectors are attempting to intimidate you and they are breaking these guidelines, you would have the right to report their behaviour to the OFT, and they may decide to remove their license.
You can make a complaint about Apex Credit Management Debt Collectors, by using this online complaint form.
You may even find that debt collectors will lie to you in one form or another. They not be entirely truthful about the way they are operating. In this case, you would be able to report them as it goes against the legislation.
How do Apex Credit Management Debt Collectors operate?
If you have never had to deal with debt collectors before, you would be forgiven for not quite understanding them. These are some things you should know, to give you a better idea of what makes them do what they do!
They may be on a bonus
It is highly like that the agents calling you from Apex Credit Management Debt Collectors will be in some way incentivised. They will also have targets to meet in terms of how much money they take in. This is why they will seem overly keen to get you to make payment to your account. If you don't, they will need to answer questions – not to mention, missing their bonus too! This can lead them to use some majorly underhanded tactics, which includes intimidation and threats.
You need to know what to expect with debt collectors such as Apex Credit Management Debt Collectors. If you understand their threats, and why they do this, you will be in a better position to be able to deal with them in an appropriate way. Always remember to stand up for yourself against debt collectors, and only make payments if you can realistically afford to do so.
They will probably use call technology
The temptation is probably there to just ignore the contact from Apex Credit Management Debt Collectors, but you may find that they will just become increasingly persistent. In many cases, debt collectors will make use of automated technology to try and reach you. If you are receiving constant phone calls, this is probably why! They might not even reply if you do pick it up, as it is just being used as a form of intimidation.
If you are receiving calls of this nature, you don't need to just put up with it. Apex Credit Management Debt Collectors do not have the right to harass you in this manner, and if they are, they would be breaching the OFT guidelines. You can let them know you will be speaking to the Financial Ombudsman, who will deal with it on your behalf.
You can speak to the Financial Ombudsman by phone on 0800 023 4567 or 0300 123 9123
Change in tactics
Some debt collection agencies will use a range of tactics to try and get you to pay up, and this may include using some mind games. These include starting off the conversation by being friendly and helpful, but changing tune quickly when they understand you are unable, or unwilling, to pay the debt. This can obviously be highly distressing, as one minute you feel that you are getting the help you need, and then it quickly changes and they become extremely unhelpful. Some debt collectors will cross the line and will even be abusive to the debtor. The thinking behind it is that you will eventually get fed up, or you will feel so distressed that you will pay up, even if you can't really afford to.
You may find it difficult to stand up to the behaviour of debt collectors like Apex Credit Management Debt Collectors, but you should keep strong and deal with the matter as quickly as you can. If you believe that they have not treated you fairly, you can report them to the OFT using this online complaint form.
Can they speak to someone else about my debt?
Some debt collection agents will go as far as to discuss your debt with other people, if they exhaust their efforts to speak to you. This could be a partner, which is not as bad as speaking to a colleague, which some will do, but neither are permitted. If you find that Apex Credit Management have discussed your debt with someone else, this would be breaching both the OFT guidelines and privacy laws.
You have the right to report them to the Financial Ombudsman on 0800 023 4567 or 0300 123 9123
Dealing with the lies
There are many debt collectors who don't bother to follow the law, and they may resort to some of the most drastic behaviours, such as lying to you about who they are. They may say they are coming to take your goods away, or that they will prosecute you. These threats are empty, and they should never be lying to you about who they are or what they can do to recover the debt.
Do not allow them to visit your premises. If they do so, you should not let them enter your home, as they do not have the right to do this. If you feel that they are threatening you, you have the right to contact the police.
Are they grinding you down?
Debt collector such as Apex Credit Management Debt Collectors can be extremely persistent in trying to recover the debt, and this behaviour could cause you to feel distressed, depressed and in some cases, even suicidal. It is not easy to stand up to debt collectors, but if you understand how they operate, you will be in a better position to deal with them. You should try and get out of debt as quickly as possible, but you must do so in a way that works for you. No matter how bad your debt is, there is always a way to deal with it.
Do you need debt help?
It is important to deal with your debt problems, and the sooner you do this, the better. We live in a world now where debt issues are common, and as such, there are many different options for getting help with debt – and many of these are free of charge. There are also commercial companies who will charge you a fee for using their services. These are some of the main organisations who can help you with your debt problems:
Citizens Advice Bureau (CAB) – a popular organisation with trained, skilled staff who can help you deal with your debt problems, as well as any other issues you may be facing. This service is completely free of charge.
Christians Against Poverty (CAP) can provide you with debt help and support, free of charge.
StepChange can provide you with free help and support in dealing with your debt problems.
You may be able to write off your debt
There is a way to write off some of your debt, by entering into an Individual Voluntary Arrangement (IVA). With an IVA, you would pay an affordable sum of money each month towards your debt, and the remainder of it will be written off within a set period of time, such as within five years. The IVA process would need to be dealt with by an insolvency practitioner.
Find a local licenced IVA insolvency practitioner here.
Another option you may wish to consider is the Debt Relief Order (DRO). You would only be eligible to access this if you have £75 or less left, after you have paid your monthly bills. You must not have assets of over £2,000 either.
To apply for a DRO you will need to go through an authorised debt advisor. You can find a list of authorised debt advisors here.
To conclude
There has been a wealth of warnings from professional bodies, as well as the implementation of government guidelines relating to debt collection agencies. However, the behaviour of many of these agencies is still questionable. Some of them prey on the vulnerable, and their behaviour has even been responsible for some debtors feeling like they have no way out of their debt issues. You should never refuse to pay your debt, you should always attempt to reach an amicable solution. Most debt collection agencies will come to an arrangement that suits you. However, if you are dealing with aggressive, intimidating or bullying behaviour by Apex Credit Management Debt Collectors, you can report them to the Financial Ombudsman, who could even take their license from them.
Apex Credit Management Debt Collector Contact Details:
Company Name: Apex Credit Management Limited
Other Names: Apex Credit Management, Cabot Credit Management Group
Address:
Apex House
27 Arden Street
Stratford upon Avon
Warwickshire
CV37 6NW
Phone: 0345 849 8889, 02476 757 299
Website: www.apexcm.co.uk
Email: [email protected]
Numbers they call from:
03458498988
07973838397
02476757231
References
CONC 7.3 Treatment of customers in default or arrears (including repossessions): lenders, owners and debt collectors
CONC 7.9 Contact with customers
Are you struggling with debt?
Affordable repayments
Reduce pressure from people you owe
Stop interest and charges from soaring
Get started