Apply for Home Improvement Loan – Complete Guide
Before you apply for a home improvement loan, you need to hear this!
We've dissected home improvement loans to provide readers with valuable information to think about before, during and after the application process. We've also answered some of the most searched home improvement loan questions to put some of your worries and concerns at ease.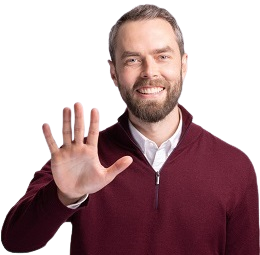 Find the best homeowner loan offers
Get a decision within an hour
Quote won't affect your credit score
GET STARTED
What loan is best for a house that needs improvements?
Every year, individuals and families decide they need to make improvements to their home. This includes everything from a fresh lick of paint and new furnishings to more significant changes like a new kitchen or a loft conversion. But paying for these changes upfront is not always possible, and they turn to a home improvement loan.
A home improvement loan is a good option for anyone needing credit to complete a home renovation project. It's not your only option, and we have listed some alternative loans and credit options towards the end of this guide.
What is a home improvement loan?
A home improvement loan is a loan in which the money provided should be used to pay for home improvements. These loans are available anywhere from a couple of hundred pounds to £25,000 and possibly more, meaning they provide enough funds to complete small or large-scale home projects.
It's not that uncommon for a personal loan to be used for a specific purpose. After all, we can get car loans to buy vehicles and debt consolidation loans to pay off other debts too.
How do home improvement loans work?
Home improvement loans work identically to other types of personal loans. The lender provides a lump sum payment, usually into a current account and repayments begin the following month.
Fixed monthly repayments are composed of a repayment on the principal loan amount and interest on that amount. They continue for a fixed period which will ensure the full loan amount and applicable interest has been paid back. The repayment period can stretch anywhere from a few months to as long as 60 months. Paying back the loan early might trigger an additional fee.
These loans can be divided into unsecured personal loans and secured personal loans. The former is when no assets are listed as collateral in the credit agreement. If you do not repay on unsecured loans, the lender has no automatic right to seize your listed asset. However, they can take you to court and possibly enforce the debt through bailiffs or a charging order.
A secured personal loan does list an asset as security within the credit agreement. In the case of a home improvement loan, this is typically a vehicle, home equity or the home itself. If the individual repeatedly misses their monthly repayment in full, the lender has the right to repossess the asset to clear the loan amount.
Where to get a home improvement loan
You can find home improvement loans advertised with various financial institutions, such as:
Well-known UK banks
Building societies
Online-only banks
Online-online loan providers
You should only apply for a home improvement loan with a lender that is authorised and regulated by the Financial Conduct Authority (FCA). This will safeguard you against scams and irresponsible lending.
How hard is it to get a home improvement loan?
Most people can access a home improvement loan with little trouble, but each application will be assessed on a case-by-case basis.
To be approved for a home improvement loan you will need to first meet the lender's eligibility criteria. These criteria might be different between lenders, but it generally starts by being of a certain age and owning your own home (with or without a mortgage). Some lenders will also want to make sure you are a UK resident for at least six months of the year.
If you are applying for a secured home improvement loan then the value of your assets will also need to be considered. Your vehicle, home or home equity will need to be assessed as part of the credit agreement.
Meeting the eligibility criteria is just the start. Your application will then need to qualify for approval.
How do I qualify for a home improvement loan?
Taking out a loan will be subject to affordability checks by the lender. They have a responsibility to make sure you can afford the repayments based on the entirety of your personal and financial circumstances. Not doing so goes against stringent legislation and best practices.
Consequently, the lender will want to make sure you are able to borrow the amount you need over the preferred repayment period and make repayments comfortably. To do this, they will ask about personal circumstances, including your regular employment income or pension. They'll also check your credit score to look for exciting debts not disclosed and how you have managed loan repayments in the past.
There is no fixed benchmark that you need to hit. Each lender applies its own assessments. It is possible that the lender will only approve your loan if you agree to a higher interest rate or borrow less.
Before you apply for a home improvement loan
Prior to applying for a home improvement loan, you should first get an accurate quote and cost of the home improvements you need to make. This may include making a spreadsheet of product costs and speaking with trades workers. Borrowing too much on a home improvement loan is one of the biggest pitfalls because you end up paying interest on an amount you do not need.
You should also take the time to look at your credit score and have any errors removed. Mistakes on your file can drastically decrease your score and cause unfair loan denials.
Once you have done this, it is time to search the market for your options and use website home improvement loan calculators to get estimations of repayments. Remember that these are not 100% accurate. This stage should be the most time-consuming and research-intensive. Putting effort in here to find the better deals could save you a lot of money.
When you apply for a home improvement loan
Always apply for a home improvement loan with a legal lender. When making your application answer all questions truthfully and disclose all debts. The lender is likely to find out about debts anyway when they look at your credit score.
Do not lie to improve your chances of getting the loan approved. Doing so could lead to unaffordable payments and a big debt problem.
After you apply for a home improvement loan
After you apply for a home improvement loan do not start applying for others. It's time to sit back and wait for the lender's decision.
Every time you make an application the lender is forced to complete a hard search on your credit file, leaving a flag to any other lender that looks at your history. These flags can indicate a money problem and cause the lender to reject your application. You should wait between them and never scattergun applications at once.
Can I get a home improvement loan with my mortgage?
If you are in the process of buying a property and know you will need additional credit to fund home improvements, you have two options.
The first one is to get a home improvement loan just after your property purchase. You might be able to get this from your mortgage provider or from another lender. Because you have just entered into a mortgage and likely have limited home equity, the amount you can borrow or the terms of the loan may not be as favourable as they otherwise would be.
The other option is to over-borrow on your mortgage. Some homeowners successfully negotiate a bigger mortgage for the purpose of home improvements. This is often completed when remortgaging but is also possible when taking out your first mortgage.
Can you get a home improvement loan with poor credit?
Homeowners with a poor credit score might still be able to get a home improvement loan. Some lenders even advertise home improvement loans specifically for people with a lower than average credit score. Securing an asset against the loan will improve your chances of being approved for one of these loans.
Even if you do use a secured home improvement loan to mitigate your lending risk, you may still be offered a higher interest rate than you were expecting – and above the APR representative.
Can I get a home improvement loan straight away?
As mentioned earlier, it is possible to apply for a home improvement loan and be accepted just after buying a property. However, due to your new large debt and limited home equity (related to secured loans) then the repayment terms might not be as beneficial.
Can I get a home improvement loan after exchange but before completion?
Most lender's first eligibility criteria is that you own a UK home and plan to live in it for at least six months of the year. If you have not officially bought a property with an exchange completed, then you do not yet own a home and will not be eligible for most home improvement loans. There is still a small chance the property sale could colla[pse, and for that reason, the lender will not offer you a home improvement loan just yet.
You may be able to get a personal loan without these initial eligibility criteria while you wait for the purchase of a property to be completed. However, this should be done with caution and does present some risks.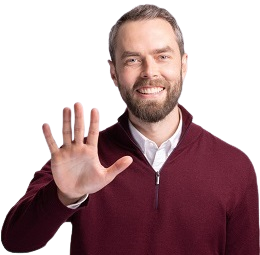 Find the best homeowner loan offers
Get a decision within an hour
Quote won't affect your credit score
GET STARTED
Home improvement loan alternatives
At the start of this guide, we told you that a home improvement loan is not the only option to fund home improvements. There may be other options to explore and they may offer better benefits to you. Also consider:
Credit cards
General personal loans
Remortgaging / cash-out refinancing
Equity release products, such as a lifetime mortgage
Free home improvement loan support
We've just answered plenty of other home improvement loan FAQs. Search your related question on MoneyNerd now and see what other articles we've just posted that answer your query!