Aqua Loans Reviews & In-depth Info 2022
Update: Aqua have currently withdrawn their loan from the market.
Information correct as of 14/04/21 (Aqua)
We dissect the details in this Aqua Loans guide: loan details, business details, eligibility details. Read on for all the important information about aqua loans.
About – Who Are Aqua Loans UK
Aqua is a trademark of NewDay Cards Ltd and is a UK loan company with credit provided by NewDay Ltd. They also provide credit cards.
The brand is part of the NewDay Ltd and NewDay Cards Ltd companies (registered numbers 7297722 and 4134880), which provide financial services, payment services and financial products.
They are known for their credit cards brands, namely, Marbles, Opus and Fluid cards, however, they are also the supplier of many store cards such as Debenhams and House of Fraser.
Don't worry, here's what to do!
There are several debt solutions in the UK that can be used to improve your finances. Choosing the right way to tackle your debt could save you time and money, but the wrong one could cause even more harm.
It's always best to find out about all your options from a professional before you take action.

Fill out the 5 step form to get started.
What are the key details of an Aqua loan?
The key details of a loan are figures such as the APR and the loan repayment period. It's important to analyse these when considering a loan.
Given the Aqua loan has been withdrawn from market and is no longer accepting applications for new loans, the key details of an Aqua loan are not currently available.
Information correct as of 14/04/21 (Aqua)
How do I apply for an Aqua loan?
You can usually apply for an Aqua loan online. However, the product has been withdrawn from the market, so you can no longer apply for an Aqua loan.
Lending Laws
The FCA (Financial Conduct Authority) has strict rules by which lending bodies must abide.
Law #1: Loans MUST be Affordable to YOU
Your credit history should be checked if you are wanting to borrow money from.
Any lender needs to ensure you can make repayments of the borrowed amount and the APR without getting into other debts.
They should analyse your income and ongoing expenses to make sure you can pay it back without becoming vulnerable, such as not benign able to buy food or pay rent.
Feeling like Chandler?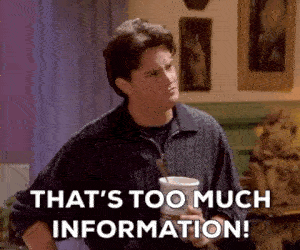 Is all this information starting to feel overwhelming? Don't panic! There's plenty of help available. You can get started below.
Law #2: You Can Only Pay So Much Loan Interest
A second law is the caps on interest and fees that can be applied to all personal loans. A lender can only charge 0.8% of fees each day which includes both fees and interest.
Moreover, you are not allowed to be charged more than 100% of the amount of money you borrowed on short-term loans.
Law #3: Laws for of Collecting Loan Repayments
Multiple laws govern what loan providers can and cannot do when collecting money from your bank account. Lenders typically ask to set up a continuous payment instruction with your bank.
This means lenders can go into your bank account and take the payment when agreed on each month. The bank will not stop them and you will not have to pay them over the phone or online with your bank card.
Here are the most important rules to be aware of – and the ones that can get you a refund:
1. They Must Give Notice
Lenders must provide prior notice when they will be collecting money from your bank account.
They must do this to prevent you from being short of money to pay for essentials. If they take money without telling you they will, they have broken the law.
2. They Must Take the Full Amount
You might not have enough to pay this month's repayment. But if you cannot pay it all, lenders are not allowed to take part payments unless you tell them they can.
This law is designed to stop lenders from taking your last little bit of money and prevent serious financial hardship and poverty.
No Third Attempts Allowed
If a lender has made two attempts to get the full amount and failed, they are not allowed to make a third attempt.
Aqua FAQs
What Does Aqua Loans UK Do?
Credit is provided directly from Aqua/NewDay Ltd. Currently, Aqua loans are only available to existing credit card customers and as such, information is hard to come by. Reviews and forum posts reveal that some people have gotten loans of £1000 with a similar interest rate to their card.
Is Aqua Legit?
Aqua Loans UK is a trademark of NewDay cards who are regulated by the Financial Conduct Authority (FCA). The FCA are pretty strict about what a company can and can't do, so it's safe to say that they are legit. NewDay Ltd and NewDay Cards Ltd are companies registered in England and Wales with registered numbers 7297722 and 4134880 respectively.
Are They Safe to Use?
Given that Aqua Loans UK is regulated by the FCA, it's safe to say that they're not a scam. However, you should seriously question whether you will be borrowing at a 'safe' APR interest rate during your loan application. How much interest you want to pay depends on your circumstance and stipulated in the terms and conditions provided by the lender. Generally, anything over 40% isn't regarded as safe and may get you into a debt spiral if you can't keep up the repayments.
Will Aqua Check My Credit Score/Credit Rating?
Yes, companies registered in England and Wales must check your credit report during a loan application. Approval is subject to the status of your score. However, individuals with bad credit have been given a loan by them with a higher APR rate, which is potentially why they are due a refund.
And, Are Their Loans Any Good?
Aqua doesn't seem to lend out many loans and currently only lends to its credit card customers and the interest rates on offer are nothing spectacular. Looking at review sites and forums, Aqua's credit card product is hit or miss with many reporting unexpected charges and bad customer service. Take the TrustPilot's 7.9/10 review with a massive pinch of salt – lenders can influence these scores by asking for a review as soon as you've been accepted (when you're happy with the service). All their financial services and products are suspended during COVID-19. This is a good thing and nice to see a lender not acting irresponsibly during this time. It may be inconvenient to those who are suitable for a loan.
How Quickly Can I Get an Aqua Loan?
Their loans application is rather secretive as it is only available for some credit card customers. Yet, the application process is very simple, similar to their credit card application, with a decision provided in a few minutes.
What is the difference between NewDay Cards Ltd and NewDay Ltd?
NewDay Cards Limited is under licence by NewDay Ltd.
Is Aqua loans owned by Halifax?
You might find articles on the internet saying that Aqua is owned by Halifax. Halifax Bank has no say in Aqua products or who gets accepted for their loans and credit.
I thought NewDay only offered credit cards…
They specialise in providing credit cards with a high credit limit, but through Aqua, they also offer personal loans.
Read the most relevant and popular posts
Below are some links to my most popular posts that could help readers of this guide:
Aqua Loans Contact Details
Company information
The following information can be found under the company's registration at Companies House and their website.
Registration number: 7297722
Company status: Active
Date of Incorporation: 28 June 2010
Website: www.aquacard.co.uk
Phone: 02071608800
Address: 2 Pancras Square, London, N1C 4AG
Information correct as of 01/04/21 (Companies House)
FCA registration
Reference No: 690292
Payment Services regulations reference No: 555318
FCA trading names:
Amazon Card
Amazon Classic
Amazon Classic Card
Amazon Classic Credit Card
Amazon Classic MasterCard
Amazon Credit
Amazon Credit Card
Amazon MasterCard
Amazon Platinum
Amazon Platinum Card
Amazon Platinum Credit Card
Amazon Platinum MasterCard
Aqua
Aqua Advance
Aqua Classic
Aqua First
Aqua Gold
Aqua Loans
aqua Start
Aquacard
Aquacard Services
Aqualoans
Arcadia Privilege
Arcadia Staff
Burton
Burton Cardholder Services
Burton Gold Mastercard
Burton Gold Storecard
Burton Mastercard
Burton Personal Account
Burton Storecard
Burtons Budget
Debenhams
Debenhams Bridal
Debenhams Bridal Gold
Debenhams Budget
Debenhams Cardholder Services
Debenhams Chairman
Debenhams Chairman & Privilege
Debenhams Colleague
Debenhams Finance
Debenhams Gold Mastercard
Debenhams Gold Storecard
Debenhams Mastercard
Debenhams Online Cardholder Services
Debenhams Personal Account
Debenhams Privilege
Debenhams Staff
Debenhams Storecard
Dorothy Perkins
Dorothy Perkins Budget
Dorothy Perkins Cardholder Services
Dorothy Perkins Gold Mastercard
Dorothy Perkins Gold Storecard
Dorothy Perkins Mastercard
Dorothy Perkins Personal Account
Dorothy Perkins Storecard
Evans Budget
Evans Cardholder Services
Evans Essentials
Evans Gold Mastercard
Evans Gold Storecard
Evans Mastercard
Evans Personal Account
Evans Storecard
Frasercard Services
Harvey Nichols Card
Harvey Nichols Mastercard
Harvey Nichols Storecard
House Of Fraser
House Of Fraser Budget
House Of Fraser Gold Mastercard
House Of Fraser Gold Storecard
House Of Fraser Mastercard
House Of Fraser Staff
House Of Fraser Storecard
Laura Ashley
Laura Ashley Gold Mastercard
Laura Ashley Gold Storecard
Laura Ashley Mastercard
Laura Ashley Storecard
Marbles
Marbles Card
Marbles Classic
Marbles Loans
Marbles Platinum
Marbles Start
Marblesloans
Miss Selfridge
Miss Selfridge Budget
Miss Selfridge Gold Mastercard
Miss Selfridge Gold Storecard
Miss Selfridge Mastercard
Miss Selfridge Storecard
Mothercard
Mothercare
NewDay
NewDay Card Services
NewDay Cards
NewDay Limited
Opus
Opus Loans
Opuscard
Opusloans
Outfit
Outfit Budget
Outfit Gold Mastercard
Outfit Gold Storecard
Outfit Mastercard
Outfit Storecard
Paypal Card Services
Paypal Credit Card
Paypal Mastercard
Russell & Bromley
Russell & Bromley Storecard
Ryan Air
Ryan Air Mastercard
Ryanair
Ryanair Mastercard
Seven Credit Card
Thomson Card
Thomson Credit Card
Top Man Budget
Top Man Cardholder Services
Top Man Gold Mastercard
Top Man Gold Storecard
Top Man Mastercard
Top Man Personal Account
Top Man Storecard
Top Shop Budget
Top Shop Cardholder Services
Top Shop Gold Mastercard
Top Shop Gold Storecard
Top Shop Mastercard
Top Shop Personal Account
Top Shop Storecard
Topman
Topman Budget
Topman Cardholder Services
Topman Gold Mastercard
Topman Gold Storecard
Topman Mastercard
Topman Personal Account
Topman Storecard
Topshop
Topshop Budget
Topshop Cardholder Services
Topshop Gold Mastercard
Topshop Gold Storecard
Topshop Mastercard
Topshop Personal Account
Topshop Storecard
Topshop Vip Storecard
Wallis
Wallis Budget
Wallis Gold Mastercard
Wallis Gold Storecard
Wallis Mastercard
Wallis Storecard
Place of business: 2 Pancras Square, London, N1C 4AG
The registered address for these companies is 7 Handyside Street, London, N1C 4DA.

Information correct as of 07/04/21 (FCA)
Data protection registration
Data protection registration means that this company is registered with ICO, the UK's independent authority set up to uphold information rights in the public interest. The privacy of your data will be protected.
Registration No: Z272680X
Data controller: NewDay Ltd
Address: 2 Pancras Square, London, N1C 4AG
*Note: This is a real life example based on a customers' savings data in October 2020.
References
CONC 5.2A Creditworthiness assessment