Arden Credit Management Debt Collectors – Should You Pay?
For free and impartial money advice and guidance, visit MoneyHelper, to help you make the most of your money.
There's never a good time to receive a letter from a debt collection agency such as Arden Credit Management.
When things are tight financially, it's easy to let things slide when it comes to making repayments, particularly when priority bills need paying first.
In those situations, the added stress of a debt collection letter can seem like a disaster. But it doesn't have to be. We take a look at what you need to do to deal with Arden Credit Management debt collection.
It's not your fault. Complaints to the Financial Ombudsman have risen this year from 830 to 2,006, so it's safe to say that you're not alone.
Deal with your debt today and feel amazing tomorrow.
Beating Debt Collectors
There are several ways to deal with Arden Credit Management Debt Collectors and improve your finances.
Choosing the right way to tackle your debt could save you time and money, but the wrong one could cause even more harm.
It's always best to find out about all your options from a professional before you take action.
Fill out the 5 step form to get started.
Who are Arden Credit Management?
Arden Credit Management Ltd was a company that provided credit management and debt recovery services. They were based in Solihull, West Midlands, and were in operation between 1997 and 2017. They're not to be confused with Arden Credit Services, a Liverpool-based company operating in the same space. The latter is still in business, collecting debts for businesses of all kinds.
The Arden Credit Management address was: 51 Homer Road, Solihull, West Midlands, B91 3QJ. You can find details of the company on Companies House and the FCA register, where Moorgate Loan Servicing Ltd are no longer an active representative. The company was dissolved on 31 January 2017, and they were formerly known as and Paragon Contract Hire Limited.
If you're looking for Arden Credit Management contact details, all we could find was an email address of [email protected].
Are you struggling with debt?
Affordable repayments
Reduce pressure from people you owe
Stop interest and charges from soaring
Get started
Why are they writing to me?
It's unlikely that Arden Credit Management will have written to you recently. However, you may have received a letter from them in the past. As a debt collection agency, they were responsible for chasing up late payments for a variety of creditors.
Like many companies operating in this space, they worked on a basis where they would only charge a fee once they'd collected a debt. Similarly, they would purchase 'bad' debt (long overdue) for a small fraction of its worth and then collect it to make a profit.
Usually, these types of companies only have the same level of power as the original creditor. So, they can ask you to repay the money, but they can't apply much in the way of force to make you do so.
Are they a legitimate debt collection agency?
As we've explored, Arden Credit Management is no longer in operation. Despite being in business for around ten years, they haven't been eligible to trade in over three years. So, if you've received a letter claiming to be from them, there's likely something amiss. However, they could have sold your debt to another collection agency, so their name could appear on the record of your debt.
The company was a legitimate business before it closed down, however. As mentioned, they were registered with the Financial Conduct Authority with interim permission, using the reference number 618143. As such, they were able to take certain actions when it comes to consumer credit.
If you received a letter from Arden Credit Management in the past, there was a good chance that it was real. However, that is no longer the case.
Feeling like Chandler?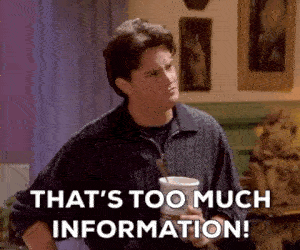 Is all this information starting to feel overwhelming? Don't panic! There's plenty of help available. You can get started below.
Can I stop them from contacting me?
Because they're no longer a registered company and they don't have FCA authorisation, they should not be contacting you. If they do, you should report them immediately, and you definitely shouldn't respond or give them any money.
If you're being contacted by another debt collection agency, there are steps you can take to make them stop contacting you. The first thing you can do is to set your contact preferences. If you state that you only want to receive contact by mail, for example, they have to respect these instructions.
If you want a short break from contact, you can contest the debt and ask them for proof of it. During the time that they're investigating the matter and waiting for proof from the creditor, they cannot contact you.
Of course, your other option is to pay the debt you owe (if you owe it). This will hopefully mean you've heard the last of the debt collection agency.
What powers does Arden Credit Management have?
As we know, Arden Credit Management Ltd is no more, and as such, they have no power over you. So what about other debt collection agencies? As we've discussed, initially, their powers are quite limited. They can ask you to repay what you owe, and they can even visit your home to ask you to do so.
However, as time goes by, they can take other approaches to deal with the debt. This includes:
Adding interest and fees. Your debt could continue to grow under the management of companies like Arden Credit Management, as they can add fees and interest in accordance with your original agreement. However, these cannot be excessive amounts.
Ask for a CCJ. If a company requests a County Court Judgment against you, they're effectively suing you to force you to pay back what you owe. It's a court order demanding you pay money and could mean you end up in court.
Ask for the bailiffs. If you refuse to pay after a CCJ, they can request that bailiffs be sent to your property to recover the money. Along with taking cash from your home, they can also remove your possessions and sell them to cover the cost of the debt.
What rights do I have?
As you can see, it's a bad idea to get on the wrong side of a debt collection agency. You can end up having to pay more than you originally owed, and things like CCJs can negatively impact your credit rating for years.
Thankfully, it's not all bad news. Every debt collection agency has to follow the rules and regulations outline by the FCA. These are designed to protect consumers from rogue companies trying to extort money. The regulations include:
Harassment. A debt collector cannot use threats or trickery to get you to pay money. They also can't continually phone you at unsocial times or visit your house outside specific hours.
Pretend powers. They cannot claim that they have powers they don't, and they can't use legal language to try and confuse you into paying.
Privacy. They can't speak with anyone about your debt other than you unless you give them permission to. So, they're not allowed to approach your boss, your friends or your family about the matter.
What if they act unfairly?
Although Arden Credit Management cannot act as debt collectors anymore, there are plenty of companies that can. As such, there are several processes in place to make sure these companies practice fairly.
If you've been treated unfairly by a debt collector, you have the right to make a formal complaint. To start with, this has to be with the company themselves. They have to address the matter internally and give you a satisfactory outcome.
However, in the event that the company doesn't successfully resolve the matter, you can escalate it. For a regular debt collection agency, this usually means contacting the Financial Ombudsman Service. For debt collection solicitors, you should try the Solicitors Regulation Authority.
Can then enter my property?
It's important to note that debt collection agencies such as Arden Credit Management are not bailiffs (enforcement agents). As such, there are certain things they can't do. Perhaps the biggest difference is that debt collection agents cannot force their way into your home.
If you invite them in (which you shouldn't), they cannot take any of your possessions or cash, and they must leave when you ask them to. Usually, if a debt collection agent is going to visit your home, they must give you at least seven days' written notice.
What to do if a company like Arden Credit Management write to you
It can be tough to open your post and find a letter demanding you pay money. However, it doesn't have to be a complete disaster. There are steps you can take to make dealing with the process as easy as possible. We've outlined some of the things you should do if you receive a letter from a debt collection agency:
Don't panic
A lot of people immediately start to worry about what the future holds when they receive a debt collection letter. Although you might be tempted to simply throw the letter in the bin or ignore the calls from them, this often isn't the best tactic.
Debt collection agencies are persistent. Usually, they only make money if they're successful in recovering the debt they're chasing. As such, they will go to great lengths to try and do so. You're better off being proactive and dealing with the situation head–on.
Prepare a response
When you're dealing with debt collection agencies or creditors, you need to know what you're talking about. So, before you contact them, you'll want to prepare what you're going to say.
Start by checking over all of the details regarding the debt. Have they definitely got the right person and address? Do you recognise the debt they're referring to, and is it the right amount? You can check all of this information against your own records. Whatever course of action you're going to take, it can help a lot.
Get them to prove the debt
By law, companies have to be able to prove the exact details of what you owe. If they can't, they have no legal grounds on which to try and recover the money. As such, if you ask them for proof of what you owe, they have to provide it before taking any further action.
A quick internet search will yield a template for a 'prove the debt' letter. These outline the appropriate FCA regulations that relate to proving the debt. Make sure not to sign the letter when you send it, as they could try and use that against you.
Arrange a payment
If you think you definitely owe the money and they can prove the details of the debt, you're going to have to pay it one way or another. If you have the funds available, you might want to pay the whole lot and close the matter.
For those who are struggling to pay the full amount at once, you might be able to arrange a repayment plan. Usually, creditors will allow you to pay back small amounts each month over a fixed period of time. Just remember that they don't have to accept such an offer, so make sure you're honest when proposing such an arrangement.
Can I write off Arden Credit Management debts?
A lot of people wonder whether they can write off their debt with debt collection agencies such as Arden Credit Management. There are a few options available when it comes to reducing how much you have to repay.
Perhaps the most common way is to use an individual voluntary arrangement, which we discuss in our article on four ways to write off your debts. An IVA essentially means that you make a single, affordable monthly payment which goes towards paying a little bit of each of your debts. However, you only have to make 60 monthly payments, and anything left at the end is written off.
Another option is to check whether your debt is statute-barred.
Is my debt statute-barred?
In England, unsecured debts such as loans, overdrafts, and credit cards have an expiry date of around six years. However, there are certain specific requirements that they must meet during this time period:
Neither you nor the creditor has made contact about the debt in the last six years
In that time, you haven't made a repayment on it
The creditor hasn't taken out a CCJ against you.
If your debt meets all of those criteria, the debt may be statute-barred, effectively meaning it's unenforceable and that it can be written off.
What debt management options are available?
If your debt isn't statute-barred and an IVA isn't practical, there are a few other options you can look to. A debt management scheme will help you make smaller repayments to all of your debts. It can mean it takes longer to clear them, but you pay less each month than you normally would.
Another option is a debt consolidation loan, which goes towards paying off all your debts at once, and means you can make a single repayment towards that loan. For more debt help, check out Step Change or Citizens Advice.
Are you struggling with debt?
Affordable repayments
Reduce pressure from people you owe
Stop interest and charges from soaring
Get started
References
CONC 7.3 Treatment of customers in default or arrears (including repossessions): lenders, owners and debt collectors