Avro Energy Debt – Pay or Ignore? 2022
For free and impartial money advice and guidance, visit MoneyHelper, to help you make the most of your money.
Did you have an Avro Energy debt when the supplier went into administration last year? Are you wondering whether or who you have to pay? Needless to say, you're not the only one.
I look at what happens to customers in debt now that Avro Energy has gone bust. I offer some advice on what to do and what not to do in this post. Read on to find out more!
Don't worry, here's what to do!
There are several debt solutions in the UK that can be used to improve your finances. Choosing the right way to tackle your debt could save you time and money, but the wrong one could cause even more harm.
It's always best to find out about all your options from a professional before you take action.

Fill out the 5 step form to get started.
Who was Avro Energy?
Avro Energy was one of the largest suppliers to be hit by the energy crisis. As a result, the company ceased trading in September 2021.
The new energy provider Octopus was appointed to take over from Avro last September. As a result, just under 600,000 domestic customers found themselves with a new supplier when Avro ceased trading.
Existing domestic customers had their accounts transferred to Octopus under a scheme known as Supplier of Last Resort (SoLR).
If you were in debt with Avro Energy when they ceased trading, you might be wondering if you'll still be chased for the money. Unfortunately, the answer is 'yes'. The administrators could chase you for any outstanding money owed.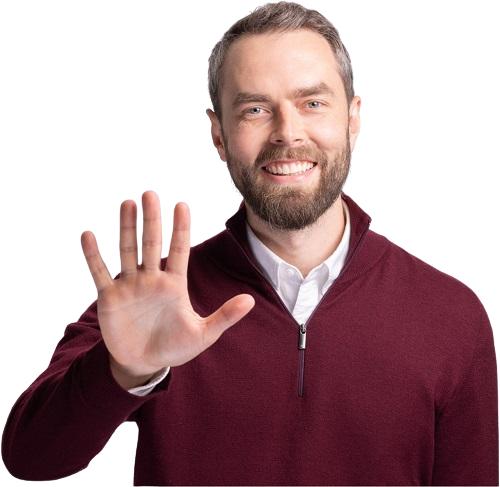 Are you struggling with debt?
Affordable repayments
Reduce pressure from people you owe
Stop interest and charges from soaring
Get started
What happens to accounts in debt when Avro went bust?
Octopus Energy has taken over domestic customers' accounts whether they are in debt or credit. If you stayed in touch with Avro before they ceased trading, all the information would have been forwarded to Octopus.
However, suppose you were not in touch with Avro over the debt. In that case, it may have already been handed to a debt collection agency. Do NOT ignore any letters you get from the debt collector.
But don't assume the amount they think you owe is correct either!
Alvarez & Marsal Europe LLP were appointed as Joint Administrators for Avro Energy. They may contact you to sort out a repayment arrangement. However, Octopus may also get in touch!
What happens to debt if a company goes bust?
When you can't repay an Avro debt, and the supplier goes bust, you'll be contacted by the administrators. In short, you'll be liable for the debt and should pay it or arrange a repayment schedule as soon as possible.
Do NOT ignore any official-looking correspondence you get from Avro's administrators. On the contrary, stay in touch with them because things can get very messy when you don't!
Can you go to jail for debt UK?
No, you won't be sent to prison if you have unpaid debts, including energy debts. However, if you knowingly committed fraud and it can be proved in a court of law, you could end up in prison.
Make sure the debt collection agency is legit!
A debt collection agency has sent out demands to customers over recent months. They are Credit Style Limited, a company that may have purchased old debts from defunct companies like Avro Energy.
Suppose you are in any doubt or have concerns about paying the debt collector. In that case, I recommend you contact an independent debt charity.
You have the right to complain about debt collectors who don't abide by the regulations. You can report them to the Ombudsman Service.
What is a "prove the debt letter"?
If you have any concerns about the amount a debt collector thinks you owe, ask them to prove the debt is yours, and the amount is correct. You can do this by following the steps in my 'prove it' guide.
Stay active when you're in debt
If you're happy the debt collection agency is legit, stay in touch with them. But, first, answer all their calls and letters.
Next, collect all the information you can relating to your Avro Energy account. This includes letters and all other forms of correspondence. It's also good to keep a diary of the dates and times you spoke to anyone from Avro Energy, the administrators, and the debt collection agency.
Note: You may need this sort of evidence later on.
Don't ignore any correspondence from debt collectors
Debt collectors are notorious for not giving up. In short, if you ignore them, they won't go away. In fact, they may get more persistent and could visit your home.
Stay in touch with the debt collection agency to avoid extra stress, nasty calls and threatening letters!
Can debt collectors force entry into my home?
No, they cannot. However, they can visit you at home but must first notify you they are coming in writing. A debt collector must show they are officially representing Avro Energy when they get in touch.
Avro Energy debt, do you have to pay?
If you know the debt is yours and you can afford to pay, I recommend you do so as soon as possible. Then, like this, you won't receive any more threatening letters or nasty phone calls.
I can't pay my Avro Energy debt. What should I do?
If you can't pay your Avro Energy debt, just because the supplier went bust does not mean the debt goes away. So stay in touch with whoever is chasing you for the outstanding. But only when you are sure they are legitimate.
You may have been contacted by the administrators or an officially appointed debt collection agency. I strongly recommend you keep in touch to arrange an affordable repayment schedule.
What support and advice can I get for my Avro debt?
You'll find support and debt advice online from charities and independent organisations. Don't try to deal with things on your own which could be more stressful. Struggling financially is always a worry.
Instead, contact any of the following charitable organisations that provide help and advice to people in debt:
Can I complain about Avro?
Yes, everyone has the right to file a complaint against an energy supplier. In addition, you can reach out to the Ombudsman Service if you are unhappy with things.
Thanks for reading my post on Avro Energy debt. I hope the information helps you understand what's happening with the supplier and the company that's taken over from them.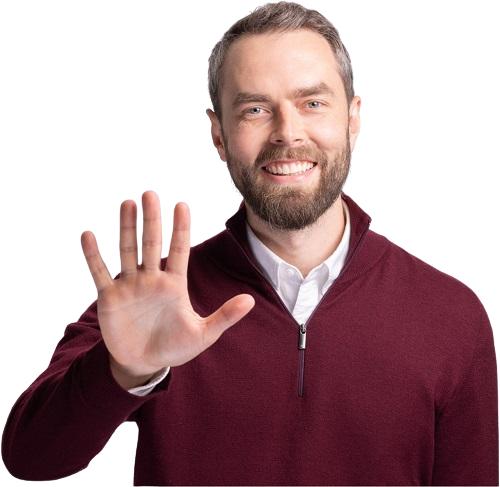 Are you struggling with debt?
Affordable repayments
Reduce pressure from people you owe
Stop interest and charges from soaring
Get started