Home Improvement Loans for People With Bad Credit
Is a bad credit home improvement loan a real thing? And if so, where can I get one? This guide is all about bad credit home improvement loans. We'll discuss the basics about these types of loans before diving into the details about eligibility and your credit rating.
If you want a home improvement loan but are worried your credit score may stop you, you need to hear this!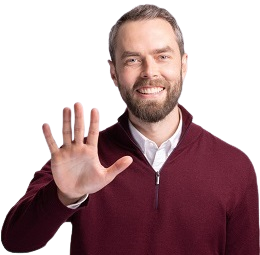 Find the best homeowner loan offers
Get a decision within an hour
Quote won't affect your credit score
GET STARTED
Home improvement loans
A home improvement loan is a personal loan where the funds are used to make home improvements and renovations. It is not uncommon for loans to be available for specific purposes, such as debt consolidation loans and car loans.
Home improvement loans are provided as a lump sum and paid back through monthly repayments over a fixed period with interest. There are two types of home improvement loans, either as a secured or unsecured loan.
Secured home improvement loans
A secured home improvement loan is when the loan includes an asset used as collateral in case you do not repay. Common assets used to secure a home improvement loan are vehicles, property and home equity.
If the individual does not repay the loan as per the credit agreement, the lender can repossess the asset. If the loan is secured against your property equity then they may ask you to sell your home to repay, which is similar to a home equity loan but they're not exactly the same.
The benefit of these secured loans is that the lender is usually able to offer more credit and/or a lower interest rate due to the added security of an asset listed as collateral.
Unsecured home improvement loans
An unsecured home improvement loan is a loan that does not have any asset listed as collateral within the credit agreement. This means not repaying doesn't automatically give the creditor the right to repossess an asset or sell your home.
However, not repaying unsecured loans can still result in these outcomes if the lender decides to take you to court and needs to enforce the debt with bailiffs or a charging order.
What can I use a home improvement loan for?
A home improvement loan can be used to make any type of home improvement, which will be determined by the size of the loan you can access. For example, with a smaller loan, you may be able to redecorate or complete cosmetic home improvements. And with a larger loan, you may be able to take down walls, convert lofts or add a home extension or conservatory.
By making home improvements the value of the property can increase and increase your home equity. Or it could increase the value ready for the property market.
Will I be eligible for a home improvement loan?
Lenders will have different initial eligibility criteria that any home improvement loan applicant must meet. You are likely to be of a certain age – typically 18 or 21 – and be a homeowner with or without an ongoing mortgage.
Just like any other personal loan application, the lender will need to assess your individual circumstances, including your existing debt and income. They will also assess your credit rating to see how you have handled your money and debt repayments in the past.
It is the accumulation of this information that will decide your application.
What does my credit score have to be to get a home improvement loan?
Lenders can assess any loan application with their own assessments, meaning there is no fixed credit score that will pass for home improvement loans. However, it is highly recommended that you have a minimum credit score from 650 to 700 to be successful.
You may be able to get a home improvement loan with a slightly lower score if you are securing the loan with an asset to reduce your lending risk.
Ways to improve your credit score
There are different ways to improve your credit score that will have varying degrees of impact. Some of the most common and effective are:
Add your name to the local electoral register – this helps credit reference agencies identify you and can slightly boost your score.
Look for errors – around one in three people are said to have a credit file error on their report, causing their score to wrongfully decrease. Check your report out and have any errors removed quickly.
The six-year rule – payment defaults will be removed from your file after six years. If you had missed payments around six years ago, wait until the six-year mark passes so they are not visible to lenders.
Reduce your credit utilisation rate – your credit utilisation is the amount of credit you are accessing from available revolving credit, such as a credit card. Instead of nearing your maximum balance, try to reduce it over time. In doing so you will be borrowing more responsibly and showing lenders you manage money well.
Can you get a home improvement loan with bad credit?
It is possible to get a home improvement loan if you have a bad credit score. These are sometimes named and advertised as bad credit home improvement loans to attract people searching for them with a poor credit history online.
When you get a home improvement loan with bad credit, the lender may restrict the loan amount available and increase the interest rate of the loan. They do this because the credit history suggests you are a lending risk and may not keep up repayments as agreed.
Not getting the interest rate or ideal terms should make you think carefully about whether this is the best credit option for your needs. You could always get the support of a debt charity.
How to get a bad credit home improvement loan
There is no guarantee of getting a home improvement loan. But there are things you can do to improve your chances. Here are some pointers:
Look for advertised home improvement loans for bad credit (however, you should also consider the APR representative example)
Try to save before so you can apply to borrow a smaller amount
Try to improve your credit score with the pointers mentioned earlier
Don't apply for lots of home improvement loans at once
Bad credit home improvement loan examples
You are more likely to find a bad credit home improvement loan advertised through online lenders over high-street banks and renowned building societies. At the time of writing, these lenders are advertising bad credit home loans, which are subject to status and change.
The providers below are listed as examples only and you should consider all of the market options before applying.
Ocean Finance
Pegasus Personal Finance
Norton Finance
Consider guarantor home improvement loans
An alternative option to a bad credit home improvement loan is a guarantor loan, especially if you do not have assets or home equity. This is where the loan is secured against the guarantor's legal responsibility for repayments, or even their assets. Thus, if you do not repay your guarantor must repay on your behalf. The guarantor is usually a family member but may need to own their own home.
What do I need to think about when comparing home improvement loans?
If you have found a couple of bad credit home improvement loan lenders, you next need to compare them. Applying for them all is a bad idea that can worsen your credit score and result in blanket rejections.
Before you start comparing any loans, make sure the lender is authorised and regulated by the Financial Conduct Authority. Any time you want to borrow money you should only do so with a legal lender.
One of the most important aspects of a loan to compare are the interest rates. These loans are advertised with a representative APR, which is the rate that at least 51% of applicants received or better. This will give you an idea of how much interest you will need to repay based on the loan amount required.
Home improvement loan calculator
To make things simpler, many lenders include a home improvement loan calculator within their web pages. Simply enter the total amount you want to borrow and how long you want to repay. The calculator will then break down how much your loan would cost. These are useful when searching for unsecured loans, but may not be available when looking for a secured home improvement loan.
And remember, the representative APR is not always accurate. Nearly half of applicants will be offered a different interest rate. The loan could cost you more per month.
Can you have two home improvement loans?
The law does not prevent you from having two home improvement loans, especially if they are unsecured or not secured against the same asset. The only way you cannot have two home improvement loans at once is if the lender rejects you for the second loan because they believe it would be unaffordable for you and too risky considering your existing debt(s). You're unlikely to get a second bad credit home improvement loan.
When making an application for a second loan, you will need to be honest about existing debts and loans. The lender will find this information out when they look at your credit score anyway.
Getting help with your finances and debts
If bad credit is stopping you from getting personal loans and other credit, it may be helpful to address the underlying problem. Lots of people have difficulty managing their money or get into unpaid debts through unforeseen circumstances. The good news is that debt charities can offer free advice and may even be able to assist you in utilising debt solutions.
We've compiled a list of the best debt charities that can help!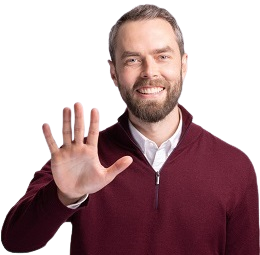 Find the best homeowner loan offers
Get a decision within an hour
Quote won't affect your credit score
GET STARTED
More home improvement loan support at MoneyNerd!
Additional information and support for those seeking a home improvement loan with poor credit is available at MoneyNerd.
We have scores of new articles all about these personal loans readily available for free. If you have a question about these loans we've probably already answered it. Check our site now!