Bamboo Loans Reviews & In-depth Info 2022
If you are thinking of taking out a Bamboo loan, you might want to read our comprehensive guide. We'll talk you through loan details, reviews and company history.
Who Are Bamboo Loans?
Bamboo Loans provides around 20,000 people with loans every year. The company is based in Southampton and offers unsecured loans up to £8,000 with a maximum repayment timeframe up to five years. These are only available if you are a resident in the UK. The business is registered in England with company number 05629336. They are authorised and regulated by the Financial Conduct Authority.
Don't worry, here's what to do!
There are several debt solutions in the UK that can be used to improve your finances. Choosing the right way to tackle your debt could save you time and money, but the wrong one could cause even more harm.
It's always best to find out about all your options from a professional before you take action.

Fill out the 5 step form to get started.
What are the key details of a Bamboo loan?
APR
Minimum APR: 26.90%
Maximum APR: 89.90%
The APR for the loan is advertised at 26.90%. This is a best case scenario. Depending on your individual circumstances, the APR could go up to 89.9%.
Loan Amount and Repayment Period
You can borrow between £1000 and £8000.
The loan repayment period can be between 12-60 months.
Do you know your debt free date?
Affordable repayments with an end date in sight
Reduce pressure from people you owe money to
Stop interest and charges from soaring
Get started
Example
Here's the representative example that they give on their website:
Representative APR: 59.7% APR
Loan amount: £2,000
Interest rate: 47.73% per annum (fixed)
Term: 24 months
Monthly repayments: £130.87
Total amount repayable: £3,140.92
Total cost: £1,140.92
Information correct as of 01/04/21 (Bamboo)
How do I apply for a Bamboo loan?
You can apply for a Bamboo loan online. Bamboo Loans has a loans calculator which offers you a quote based on the information you provide.
If you're happy with the quote you can then choose the loan you want and apply. If approved, you'll receive the money by 3pm the next day.
Will I be accepted for a Bamboo loan?
Bamboo will assess you based on certain criteria. You have to fill in their loan calculator to see if you qualify.
Bamboo Loans reviews
It's important to see how other customers have rated their experience with Bamboo Loans. Take a look at their up-to-date reviews on Trustpilot.
*Information correct as of 11/06/21 (TrustPilot)
How to complain about Bamboo Loans?
If you are planning to make a complaint about Bamboo Loans, then the first thing to do is to write to the company directly. You can use the details below to either write to them or call them.
Stephen Davis
1st floor
Grenville House
Nelson Gate
Southampton
SO15 1GX
UNITED KINGDOM
+4403300450490
[email protected]
If Bamboo Loans does not respond to your complaint, or you are not happy with their response, then that is the time to escalate the complaint. You should contact the Financial Ombudsman Service.
Information correct as of 01/04/21 (FCA)
Feeling like Chandler?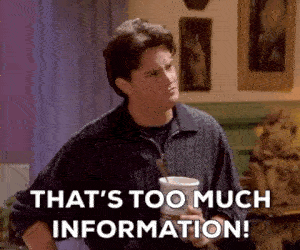 Is all this information starting to feel overwhelming? Don't panic! There's plenty of help available. You can get started below.
Company information:
Bamboo Loans is registered at Companies House under the details below. This is what we referred to when we mentioned their 'company number' in the about section, above. Some of these details can be found on their website.
Date of incorporation: 21 November 2005
Company status: Active
Company number: 05629336
Company type: Private limited Company
Website: http://www.bambooloans.com/
Address: 1st Floor, Grenville House, Nelson Gate, Southampton, England, SO15 1GX
Opening Hours: Monday – Friday: 9A.M to 5 P.M
Phone number: +44 3300450490
Information correct as of 01/04/21 (Companies House)
FCA registration:
The Financial Conduct Authority (FCA) is the conduct regulator for financial services firms and financial markets in the UK.
FCA regulated: Yes
FCA status: Authorised
FCA reference number: 720565
Trading names:
Bamboo
Bamboo Finance
Bamboo Loans
First Banco
Panda Loans
www.bambooloans.com
Place of business:
1st Floor
Grenville House
Nelson Gate
Southampton
SO15 1GX
UNITED KINGDOM
Information correct as of 01/04/21 (FCA)
Data protection registration:
Bamboo Loans will protect your data. Data protection registration means that this company is registered with ICO, the UK's independent authority set up to uphold information rights in the public interest.
Registration No: Z1380902
Data controller: Bamboo Limited
Address:
1st Floor
Grenville House
Nelson Gate
Southampton
SO15 1GX
Information correct as of 01/04/21 (ICO register)
Where are Bamboo Loans located?
As mentioned, Bamboo Loans are based in Southhamptom. But you may want to get a clearer idea of where their offices are based. Take a look at their office location on a map.
FAQs
Do bamboo loans charge a fee?
No. Bamboo loans do not charge an application or upfront fees. You will be made fully aware of the interest rate and APR beforehand.
Do bamboo loans call your employer?
Yes. They may call your employer to confirm your employment but they will never call to discuss any debt or personal finance matters.
How Long Do Bamboo Loans take to Pay Out?
Bamboo Loans put the money into your account on the same day if you agree to the loan by 3pm that day. If you agree to the loan after 3pm, expect the loan to be in your bank account by 1pm the following working day.
Can I Have Two Bamboo Loans?
No, you can only have one Bamboo loan at one time. You can apply for a second loan after you have paid back the first loan and interest. Customers can request to increase the amount of their current loan by sending an email to
[email protected]
Lending Laws
1) The Loan Amount must be Affordable
Any lender registered in England must check that their customer can repay the credit without it hindering their ability for essential living, such as paying bills and rent. This means they must check your credit score.
2) Must not charge too much in APR and Fees
The FCA clearly states there is a maximum amount of interest and fees you can be charged. There is currently a 0.8% daily fee cap (combined fees and interest) and you cannot pay more than 100% of the money you borrowed if the repayment duration is around 12 months or less.
3) Must take Payment Legally
When taking out credit, the lenders customer service team will probably ask you to agree to collect payments directly from your bank using a Continuous Payment Authority (CPA).
Do you know your debt free date?
Affordable repayments with an end date in sight
Reduce pressure from people you owe money to
Stop interest and charges from soaring
Get started
References
CONC 5.2A Creditworthiness assessment