You might not have to pay Barclays Partner Finance Loans and you may be due a refund!
Do you have an outstanding loan with Barclays Partner Finance Loans? Do you believe that the loan repayments are unaffordable to you? Are you being subjected to threats such as being taken to court? If you are facing stressful problems with Barclays Partner Finance Loans, you may find this article useful. You might be able to cancel your loan and get a refund!
It's not your fault. Complaints to the Financial Ombudsman have risen this year from 830 to 2,006, so it's safe to say that you're not alone.
Deal with your debt today and feel better tomorrow.
Who are Barclays Partner Finance?
Barclays Partner Finance Loans is one of the largest finance providers in the UK. The company trades under Clydesdale financial services, registered in the UK. Loans are provided through a network of retailers in the UK, for retail purchases such as home improvement and furniture.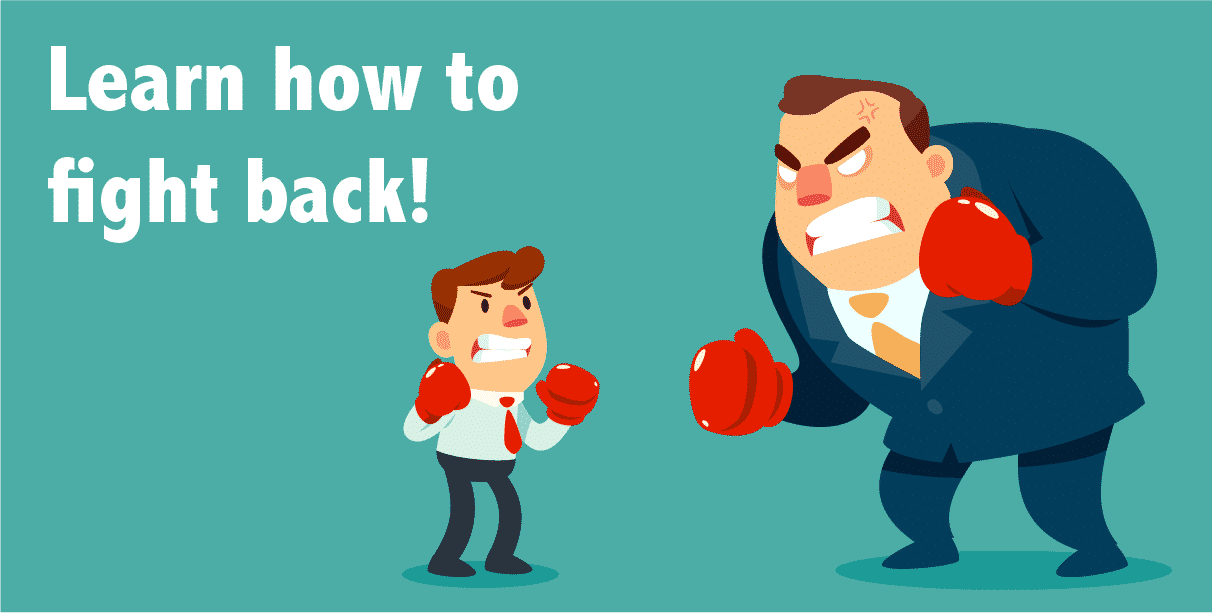 New laws for Barclays Partner Finance Loans
Unfortunately, there are many people who are in debt these days. Prior to the new laws being brought into force, the lending industry was just getting higher, even toppling £2 billion. This was as a result of irresponsible lending and extremely high interest rates.
Unfair practices which were identified by the Financial Conduct Authority caused some of the biggest lending companies to receive huge fines. Wonga are one company who were fined £220 million, and this ended up putting them out of business. Other widely known lending companies such as The Money Shop and Quickquid also received some hefty fines.
Customers that did not receive a proper assessment during their loan application, ended up with a refund. The new, harsh but fair, law worked and following the three years after the law, the number of loans being issued fell from 10 million to 1.8 million and the amount of lenders also fell from 240 to 60.
If Barclays Partner Finance Loans did not follow any of the laws below, then you could claim for a refund!
Law #1: the loan should have been affordable
Out of all the new laws introduced, this one provided the most success for readers who were issued a refund. The Financial conduct Authority who act as a regulator for lenders in the UK, have made it clear that a lender must not permit you to sign any agreement, unless they have used a creditworthiness assessment and have taken a proper account of their affordability.
According to the law, the repayments must be "sustainable". This means that you should be able to make repayments on time while being able to stick to your other commitments (such as rent and bills) and you should not have to borrow more money to make the repayments.
As it stands, the repayments of the loan must have been affordable when you consider all of your other monthly commitments, such as rent, bills, food and car. If you were not able to afford repayments of your loan, or you had to take out another loan to cover the repayments then you could claim for a refund! See my simple guide for doing so here.
Read what to do if you can't pay back your debt.
Law #2: interest and charges – the limits
This law tends works well when you are making a claim under law #1, although as it stands, you would be able to claim for this even if you were not claiming under law #1. The Financial Conduct Authority has put some price caps into place in order to protect borrowers from dealing with excessive charges. These include:
A cost cap of 0.8% per day on the amount you have borrowed – this includes both the interest and fees charged.
A cap on default fees of £15 – interest may still be charged after a default, but it cannot be more than the original rate of 0.8% per day.
A complete cost cap of 100% – debtors should never be asked to repay more over 100% of the money they have borrowed.
These limits are relevant to all credit agreements with an interest rate of 100% or more and that will be due to be fully or substantially paid back within a year.
There were also other laws which were brought into force in May 2017. These laws meant that lender must furnish borrowers with details of their products via a price comparison website, and this must be authorised by the FCA. Borrowers must receive a summary of the cost of borrowing.
If Barclays Partner Finance Loans UK have not followed these laws and they are attempting to charge you more than they are permitted to, the credit agreement with them will become unenforceable and they will not be able to make you repay the loan! You would have a strong case to claim money back.
Find your best debt solution (in 1 minute!)
Is all this information starting to feel overwhelming? Don't panic! I've put together a 4 question debt calculator so you can quickly and easily find the best solution for you. If you're eligible for the new government scheme, you could write off up to 85% of your debt! Answer the four questions now.
Most loan companies will expect that you repay the debt using a Continuous Payment Authority (CPA). with a CPA, the company will be able to to take any amount they want from your bank account, at any time they wish. They should always inform you prior to debiting your bank account, but they don't always carry out this crucial step. The end result is that you are completely unaware the money has left your account until you look at your bank account!
If you are already struggling with important payments such as your rent, mortgage or your other bills, and the money is suddenly taken by Barclays Partner Finance Loans UK without receiving any warning, ahead of these bills coming out, you may find yourself in serious trouble.
There are new regulations which have been introduced, and these mean that if the CPA fails to be paid twice, no further requests will be permitted.
There are also rules relating to the amount of money they are allowed to take using a CPA. They are no longer permitted to take partial payments. If you have insufficient funds in your account to cover the full amount of the payment that is due, they would not be permitted to take anything at all. The only way they are permitted to do this, is if you agree that they can take a partial payment. If you have not given them permission, they would be breaking the law.
If they have made more than two requests or they have taken a partial payment to cover the debt, and you have not given them permission to do so, they are in breach of regulations and you should complain and put in a claim.
How to write off your debt
It is possible to write off your debt entirely through an Individual Voluntary Arrangement (IVA). This is a formal agreement to pay the debt collectors an amount you can afford as a one-off sum or as a monthly payment.
The amount you pay as part of your monthly payment will depend on what you can afford. You make these payments to your creditors for an agreed-upon period of time. This period is typically five years.
Once these five years are over, any remaining debt that you have towards your creditors is written off by them.
An IVA can be a great debt solution since it protects your assets and is also legally binding for your creditors. This means that your creditors cannot pursue legal action against you while an IVA is in place.
It's important to note, however, that if you're a homeowner, then you might be required to release equity from your home in the final year of your IVA.
If you're not a homeowner or if you don't have equity in your home, then your IVA may be extended by another year. This would mean that the IVA would last for six years and not five.
It's also important to note that just like any other debt solution, an IVA stays in your credit file for six years after the date on which it is registered. This means that for six years, your credit score will be negatively impacted as a result of it and you will have trouble obtaining credit of any type for as long as the IVA is present in your credit file.
You only qualify for the government IVA scheme if your debts are over £1,700 and you have more than one debt. Fill out a 30 second form to see if you qualify with my 4 question debt write off calculator.
What if you are unable to afford your next repayment?
If Barclays Partner Finance Loans UK have followed the legislation, but you are just not in a position to be able to afford to repay the loan, there are some steps you can take to protect yourself.
If you already have a standing order or direct debit set up, you will be able to contact your bank and get these cancelled.Barclays Partner Finance Loans UK will not be able to keep trying to collect payments automatically and you will have complete control of your bank account. Your bank will probably suggest that you inform Barclays Partner Finance Loans UK about your plans to do this, but you do not have any legal obligation to do this. They will be not be able to collect any money from you, until you have given them explicit permission to do so.
The debt won't just vanish, you will need to pay this back, so you must contact them and deal with it directly. Although it may be tempting to do so, you should not hide your head in the sand. The first approach would be to contact Barclays Partner Finance Loans UK and discuss your problems with them. They have an obligation to treat you fairly, and they you should be able to come to a mutual agreement to reschedule your repayments.
By law, lenders have a responsibility to:
Offer advice on where you will be able to obtain free independent debt advice
Stop debt recovery for a reasonable time, while you compile a suitable repayment plan, which may involve using a debt advisor
Give you reasonable time to pay the money back. This may involve freezing interest and additional charges.
How to make a claim?
The Financial Ombudsman Service received as many as 10,529 complaints about these loans in 2017 – and this is really just the tip of the iceberg, as many would not go as far as to escalate the complaint to the Financial Ombudsman Service, or they may not even be aware of this escalation process. The point to remember here is that, you are not the only one facing these issues.
If Barclays Partner Finance Loans UK have failed to treat you fairly, you may be able to get a refund, even if the loan has been paid off within the last six years. You can expect to be refunded all the interest you have paid on the loan along with any additional charges, plus you could receive 8% interest on any refunds – this can add up to £1000s for many readers.
I've had 100s of success stories from readers who have followed the simple templates in my guide.
References
CONC 5.2A Creditworthiness assessment
Read More…
Error: View ea4ece1d0t may not exist