Blair, Oliver and Scott Debt Collectors – Should You Pay?
For free and impartial money advice and guidance, visit MoneyHelper, to help you make the most of your money.
Are you being contacted by Blair, Oliver and Scott Debt Collectors about an outstanding debt? Do you have debt but you are unsure if you will be able to repay it? Are you unsure if the debt is yours? Are they threatening to take court action against you? If any of these or other questions sound familiar to you, this article is designed to help you.
It's not your fault. Complaints to the Financial Ombudsman have risen this year from 830 to 2,006, so it's safe to say that you're not alone.
Deal with your debt today and feel amazing tomorrow.
Beating Debt Collectors
There are several ways to deal with Blair, Oliver and Scott debt collectors and improve your finances.
Choosing the right way to tackle your debt could save you time and money, but the wrong one could cause even more harm.
It's always best to find out about all your options from a professional before you take action.
Fill out the 5 step form to get started.
Who are Blair, Oliver and Scott Debt Collectors?
Blair, Oliver and Scott is a registered agency in the UK, that provides a debt collection service. They assist in collecting debt for both small and large businesses and in addition, they also offer debt management services.
It's likely if they're contacting you that you owe money to Halifax, Sainsbury's bank or that they've bought your debt from someone else for cheap in the hope that they can collect from you to make some profit.
Are you struggling with debt?
Affordable repayments
Reduce pressure from people you owe
Stop interest and charges from soaring
Get started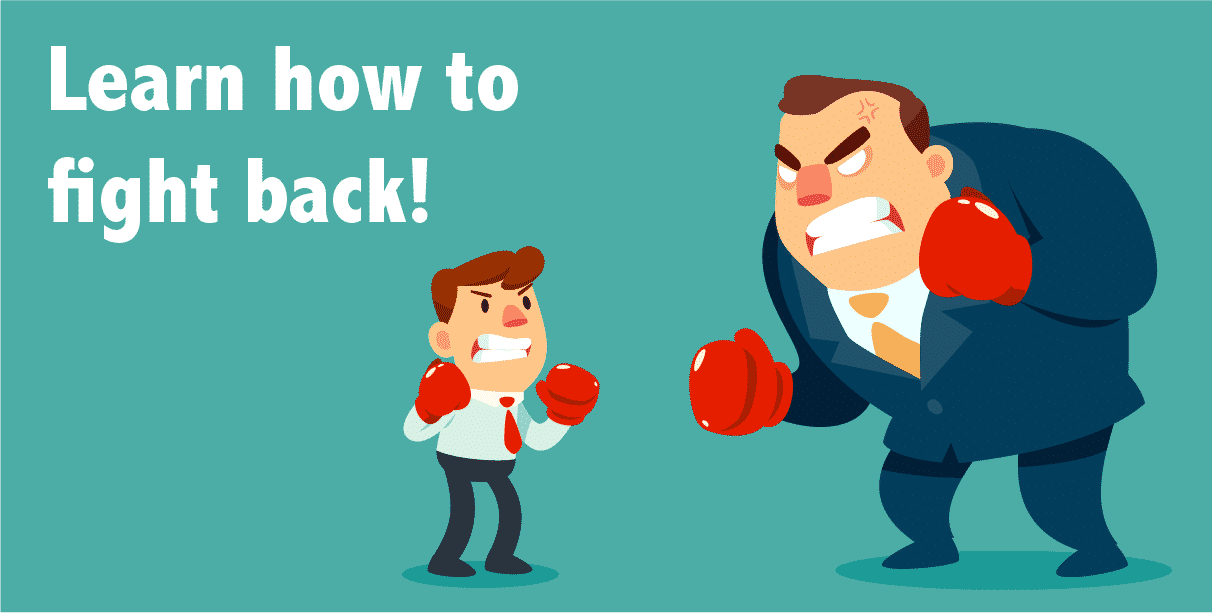 What is the reason for the contact by Blair, Oliver and Scott Debt Collectors?
The debt collection business is huge and highly profitable. Debt collectors like Blair, Oliver and Scott Debt Collectors wear many different hats. Some debt collection agencies work as independent businesses, others operate as a business arm of the original creditor such as a credit card company, bank or similar. There are even some people who operate as individual sole trader debt collectors.
The business model of all these different types of debt collectors is based around buying the debt at a small percentage of its face value, which could be as small as 20% of the face value of the debt. They start to make a profit when they collect payments from you. Unfortunately, there are not many morals here. it is black and white with them; you ran up the debt and therefore, you have responsibility for repaying it. They don't particularly care about your personal issues and financial troubles. To put it bluntly, they may are probably not very nice people. The Office for Fair Trading (OFT, 2010) said that poor practices amongst debt collectors "appear to be widespread".
Feeling like Chandler?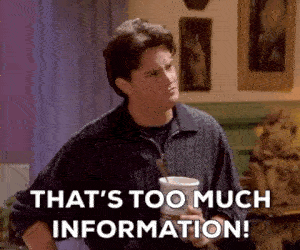 Is all this information starting to feel overwhelming? Don't panic! There's plenty of help available. You can get started below.
Is this really your debt?
What if you don't recognise the debt? If you are unsure where the debt came from, you should find out where it originated and the total cost of what you owe. It is highly likely that the original debt, if it does belong to you, has been inflated by the charges and interest on top of the debt, and this means it could be much higher than what you owe.
If you want to find out more about the debt and where it came from, you should write to Blair, Oliver and Scott Debt Collectors and ask them for a copy of your original credit agreement. If they say they can't pay this, or they refuse to do so, you can advise them that you are not making any payments towards the debt.
See my most popular post on how to get a refund.
Can pay but don't want to pay?
If you owe the money and you have the finances to pay it back, you should take steps to repay the debt if you can afford it. On the other hand, if you are not in a position to repay it, or if doing so would mean you are unable to take care of your day to day expenses, such as your rent or mortgage, then you should try to make an arrangement to pay it with Blair, Oliver and Scott Debt Collectors. You may be able to give them a partial repayment to close off the debt.
How debt collectors can make your life a misery
There are many instances when debt collectors will use a range of underhand tactics that may not be in line with the law, in order to get their money. These tactics may include putting you under pressure to make payment, threats, bullying and in some cases, they will go as far as to call your workplace and discuss your debt with a colleague.
There is no doubt that being contacted by debt collectors such as Blair, Oliver and Scott Debt Collectors can be catastrophic to your life. It could lead to emotional distress, poor mental health and even suicidal thoughts. There was a report by the debt support trust, which said that out of those who suffer from debt problems, half of them would consider suicide at some point. These statistics are worrying, and it is important to take steps to get help, if you are facing debt issues, and are worried about these spiralling out of control. Debt problems are solvable, but you must deal with them head-on, in order to ensure the issues don't get to the point where they are affecting your mental health. The government were asked to step in and help tackle the issues of irresponsible lending and intimidating tactics.
Blair, Oliver and Scott Debt Collectors and the law
The Office for Fair Trading (OFT, 2012) had to send up setting up guidelines to try and combat bad practices within the debt collection industry. The summary of these is that Blair, Oliver and Scott Debt Collectors should:
Ensure they treat debtors fairly and without using any aggressive practices, or being unfair to the debtor.
Always ensure transparency and provide only clear and concise information, which should be transparent.
Show consideration towards debtors who are experiencing difficulty.
Take the debtors' circumstances into account before determining suitable action to take.
If you feel that you are being intimidated by Blair, Oliver and Scott Debt Collectors and they are failing to abide by the guidelines, then you have a right to report them to the OFT. If it comes to it, they may remove their license.
See my most popular post on how to get a refund.
What if you don't want to pay?
If the debt is yours and you owe them money, it is best to just repay the debt as quickly as possible. Not only will this be better for your credit score, but it will also get them off your back. However, if you are unable to repay the debt, or if doing this would stop you from being able to take care of other essential bills, including your rent or mortgage, then your best bet is to reach a payment arrangement with Blair, Oliver and Scott Debt Collectors. There is also the option of requesting to clear the debt through a partial repayment.
Are debt collectors ruining your life?
Do you feel that debt collectors are using tactics which are against the law to try and get you to make payment? Are they threatening you, calling persistently at all times of the day, and generally causing you a great deal of hassle and stress? You don't need to take it lying down.
We know that there can be adverse effects on your life if you are being constantly hassled by Blair, Oliver and Scott Debt Collectors or any other debt collectors. They may be causing you stress, and anxiety and even taking you to the point of feeling suicidal. These feelings are, unfortunately, not particularly unusual. Many people suffer from mental health issues, as a result of debt collectors and their pursuit to obtain payments. As a result of this, the government were asked to step in and try to deal with these debt collectors, and they did just this.
Blair, Oliver and Scott Debt Collectors and the law
The Office for Fair Trading (OFT, 2012) have a set of guidelines which are related to the debt collection business. According to these, Blair, Oliver and Scott Debt Collectors should:
Ensure debtors are treated in a fair way, without the implementation of aggressive or unfair practices.
Be transparent and ensure clear information is given to the debtor, which is neither confusing or misleading
Show consideration towards debtors who may be experiencing difficulty
Consider the debtors' circumstances before determining the appropriate action
If Blair, Oliver and Scott Debt Collectors are hassling you and failing to abide by these guidelines, you would have a case for reporting them to the OFT. The OFT have the power to remove their license.
What if they discuss your debt problems with someone else?
If you are not answering your calls from the agents, they may try to embarrass you by discussing your debt issues with someone else, whether that be a family member, colleague or basically, anyone who will speak to them. The reason for this is that they believe that if they embarrass you enough, you will get fed up and just pay. This tactic is an example of illegal behaviour and it is a breach of the OFT guidelines, together with a range of privacy laws.
You have the right to report this kind of behaviour to the Financial Ombudsman, who you can reach on 0800 023 4567 or 0300 123 9123
Deceit and lies
If there is nowhere else to go, debt collectors may believe they are above the law and will resort to nasty tactics to get you to pay up. They may say they are calling from the court, or they are a bailiff who plans to visit your home and remove your possessions. They may also threaten you with court action.
Under no circumstances, should you allow them to visit you and if they do, you should not allow them into your home. If they insist on this, and you feel that you are in danger, don't hesitate to call the police. They are not above the law.
Don't let them affect you
As we know, debt collectors such as Blair, Oliver and Scott Debt Collectors can use many underhand tactics and negative behaviour to get you to pay up, some of which may contribute to mental ill-health and even suicide. Trying to stand up to Blair, Oliver and Scott Debt Collectors is by no means easy, it requires strength and courage, which not everyone has. If you need to get out of debt, there is help available. Debt is an issue which can be devastating for your life, and the sooner you take steps to deal with debt issues, the better. There is always a way out of debt.
Free debt help
It is important to face up to your debt issues, and you should know that there is a lot of debt help available; in the form of not-for-profit agencies that can offer one-to-one help for you, and there are also commercial debt management companies who will charge you for the pleasure. The former should be your first port of call. Some of the not for profit agencies include:
Citizens Advice Bureau (CAB) is an organisation that provides free debt help and advice, as well as advice on a number of other day to day issues which may be affecting you.
Christians Against Poverty (CAP) provide free debt help whenever you need it
StepChange provides free online debt advice helping people get back in control of their finances.
Do you know you can write off your debt?
It is entirely possible to write off debt, by entering into an Individual Voluntary Arrangement (IVA). An IVA is a formal agreement you reach with the debt collectors, and you agree to pay a certain amount that is affordable to you, either as a one-off sum or you can set up monthly payments. The remaining debt will be written off after a set period, which is usually five years. The IVA process should always be carried out by an insolvency practitioner.
Find a local licenced IVA insolvency practitioner here.
An alternative option to this is a Debt Relief Order (DRO). The DRO is only available to those individuals who are left with £75 or less every month after household expenses are taken care of. You must not be a homeowner and you should not have assets which are worth over £2000.
To apply for a DRO you will need to go through an authorised debt advisor. You can find a list of authorised debt advisors here.
Finally
There have been numerous warnings from professional bodies and government guidelines put into place, as well as other measures to combat the behaviour of many debt collecting agencies. Despite this, some of the behaviour is atrocious and leads vulnerable debtors into a dark place. However, you are not alone, and you can fight back, especially if you get some help from the agencies which have been mentioned in this article. You can't just refuse to pay the debt, but you have the option of repaying it by spreading your repayments over a period of time that works for you. Certainly, you have the power to stop their bullying by reporting them to the Financial Ombudsman, which could result in them losing their licence.
Blair Oliver and Scott Contact Details:
Company Name: Blair Oliver and Scott Ltd
Address:
PO Box 66
Rosyth
Fife
KY11 2WG
Contact Number: 0808 145 0380
Numbers they call from:
01908423800
References
CONC 7.3 Treatment of customers in default or arrears (including repossessions): lenders, owners and debt collectors