BLS Debt Collections – Must You Pay? Read Here 2022
For free and impartial money advice and guidance, visit MoneyHelper, to help you make the most of your money.
Have you been contacted by BLS Debt Collections about some debt you owe? Are you struggling to make repayments to your debt? Are you not quite sure how to deal with the threats? If you are facing issues like this, or similar problems with the debt collection agency, this article should help you understand what to do next.
It's not your fault. Complaints to the Financial Ombudsman have risen this year from 830 to 2,006, so it's safe to say that you're not alone.
Deal with your debt today and feel amazing tomorrow.
Don't worry, here's what to do!
You could get rid of BLS Debt Collectors by writing off some of your debt.
There's several debt solutions in the UK, choosing the right one can take years off your debt, but the wrong one can be expensive and drawn-out.
Fill out the 5 step form to get started.
Who are BLS Debt Collections?
BLS Debt Collections is a debt collection agency who are registerd in the UK. The company will help collect debt for both small and large comanpies throughout the UK
It's likely that you owe money to Lloyds or another big bank. BLS are collecting on behalf of these companies.
Are you struggling with debt?
Affordable repayments
Reduce pressure from people you owe
Stop interest and charges from soaring
Get started
Why do BLS Debt Collections keep contacting you?
There are so many people suffering from debt issues that the industry has become extremely lucrative for debt collection agencies. Debt collectors come in various shapes and forms, including those who work independently, those who operate as part of the original creditor and sole traders. They work differently, but they have the same goal in mind, and that is to collect the debt.
The end result for them is to get payment, as this is how they make money. They buy the debt from the original credit company, for a small fraction of the original value. This means that they pay a low amount for the debt, and make money when you start to make payment. Unfortunately, this strong desire to get payment can lead to them acting in a way which is against the legislation. They can resort to bullying, harassment and even threats. There are little morals, as they are not particularly interested in what your personal circumstances are, and whether or not you are facing financial struggles. The Office for Fair Trading discovered that many were adopting poor practices in order to recover the debt.
Feeling like Chandler?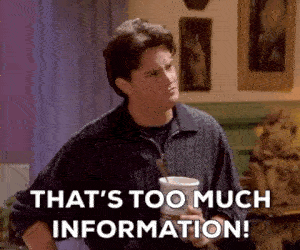 Is all this information starting to feel overwhelming? Don't panic! There's plenty of help available. You can get started below.
Do you really owe this money?
You should not pay the debt if you don't think you owe it or if you believe you might have paid it already. It may look different from what you remember, as it could have extra charges and interest, but if you don't recognise it at all, you should ask to see evidence relating to the debt, including a full breakdown of the costs.
In the first instance, write to BLS Debt Collections and ask them for a copy of the original credit agreement. If they cannot provide this for any reason, you won't be required to pay the debt, and you should not pay this if there is no proof.
Follow my 'prove it' guide with letter templates and get them to prove that you owe the money.
Pay if you can
If you have been sent proof that you owe the debt, it is best to just pay it and get BLS Debt Collections off your back. You should only do this if it won't affect your ability to take care of your other debts though. If you are struggling to pay essential bills, such as your rent or mortgage, it would be better to come to an arrangement to pay the debt, at a rate that suits you.
Are debt collectors making your life a misery?
Debt collectors can make your life a misery – there is no doubt about that. They are desperate to get you to pay up, and this can lead them into pressurising you into paying, and even harassing you by calling you constantly or sending threating letters.
If you are being hassled by BLS Debt Collections about your debt, it can cause you to feel distressed, and even suicidal. The debt support trust reported that 50% of those people who suffer with debt problems will consider suicide – which is quite a staggering statistic. Debt collection agents can make borrowers feel humiliated about their debt problems, and may use intimidation to try and get payments. As a consequence of the way debt collection agents were behaving towards debtors, the government were asked to step in and take action, ad this is something they did.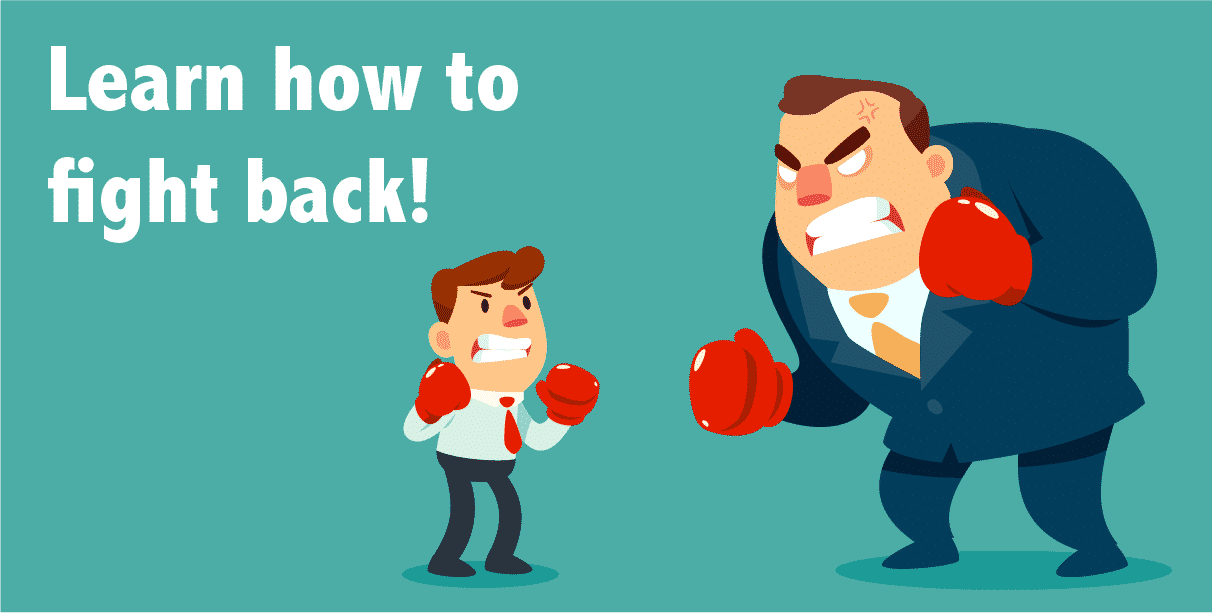 BLS Debt Collections and what the law tells us
The Office for Fair Trading (OFT, 2012) has a set of guidelines in place which have been developed for the debt collection industry. There are some rules that debt collectors must adhere to.
Debt collection agencies are required to treat debtors fairly, and without using any deceit, unfair practices or oppressive behaviour.
They must always be transparent with the information they provide to debtors, and ensure they are not misleading in any way.
Show consideration towards debtors, especially when they are experiencing financial difficulties.
Take debtors circumstances into account, before deciding what action to take.
If you feel that BLS Debt Collections are not sticking to the rules, and they are treating you unfairly, you would be able to take your case further by reporting them to the OFT. They may even deem it necessary to remove their license.
It is easy to make a complaint about BLS Debt Collections, you can do this by using our online complaint form.
You may come across debt collectors who say they are working externally, when they are actually part of the company you have the original debt with i.e. the creditor. You could consider this to be deceit, and as this is against the legislation, you may be able to make a formal complaint.
How do BLS Debt Collections really operate?
It can be difficult to get to grips with why BLS Debt Collections and what their motivation is. There are many reasons why BLS Debt Collections would be contacting you, and they have plenty of incentives to do so. These are some of them.
They get bonuses
The agents at BLS Debt Collections will usually get paid a bonus based on what they collect. They can be under pressure to achieve their bonus, so this can give you a better understanding of why they are so persistent. Every payment they collect will contribute to that bonus, which is why they will often go to every length to get the money in. They will often try every trick in the book to get that payment. When you understand this, you will be in a better position to know how to deal with them.
Keep calm, stay strong and only pay if you are able to. If you can stand up to the threats you receive from. If you can pay then do so, but if you can't, don't be pressured into it, especially if it will cause you to be unable to take care of your other essential bills, such as your rent or mortgage.
They may have call technology in place
As tempting as it is to just ignore any calls you receive from BLS Debt Collections, it is really not worth it. The debt won't go away because you have ignore the calls, and it may cause you more stress in the long run. You may even find that the debt collectors will put automated technology in place to try and reach you, which means they could just keep calling you until you get fed up and answer!
They don't have any right to do this, as it is a form of harassment, and if you are on the receiving end of this kind of treatment by debt collectors you would have the right to make a complaint to the Financial Ombudsman. They are in breach of the OFT guidelines, which they are not permitted to do.
If you wish to escalate your complaint to the Financial Ombudsman, you can reach them by phone on 0800 023 4567 or 0300 123 91232.
Why the attitude?
Debt collection agents have been known to employ a 'bad cop, good cop' attitude. They start off the conversation with a friendly, sympathetic attitude, but that is only until they realise that you are unable to afford to pay back the money you owe. At this point, it can take a turn for the worse! They may be rude, or demanding about the debt, but in some cases, they may even become abusive, which is, of course, completely unacceptable. The reason they act in this way is because they are annoyed that you can't pay, but also because they are trying to wear you down, so that you do just end up paying. Even if you can;t really afford it! You should try to deal with this change in attitude with patience, as it's not personal. It's more about the fact that it will affect the agents bonuses, than anything else!
There is no doubt that dealing with this behaviour is highly distressing, but that is why they act in this way. If you are feeling under pressure, you are more likely to just pay to get them off your back. If you are struggling to deal with debt collections, you can report them to the OFT using this online complaint form.
Are they permitted to speak to third parties?
If you don't answer the phone but someone else does, you may find that the agent will be happy to discuss your debt with them instead. It could be your partner that they speak to, or even worse, a family member. They are not permitted to do so, even if they can't reach you. This would be illegal behaviour, and a breach of both the OFT guidelines, together with privacy laws.
You have the right to report this behaviour to the Financial Ombudsman on 0800 023 4567 or 0300 123 9123.
Can they visit your home?
Some debt collectors will say that they plan to drop by your home to try and get payment from you. They may even go as far as to saying they are calling you from the court, or that they are a bailiff. They may say they have plans to take goods from your home or that they intend to prosecute you. You should not give them permission to come to your home.
If they insist or indeed, they just turn up at your home anyway, you have the right to demand that they leave. If you feel under threat in any way, you should contact the police immediately.
Stay strong, stand up!
The contact from debt collectors such as BLS Debt Collections has often been described as "relentless." You may feel that they are never off your back, and you could be feeling upset or even depressed about the contact from them. It is by no means easy to stand up to them, but you need to be able to do this, in order to deal with the situation efficiently. Of course, you need to get out of your debt situation, but it must be done in a way that is controlled way that doesn't cause you any additional stress. It is entirely possible to solve even the worst debt problems, but it starts with taking control.
Looking for debt help?
If you are struggling with debt issues, and you want help, there are many organisations who will provide one-to-one support, free of charge. These are not-for-profit organisations. In addition, there are also commercial debt management companies who will charge you a fee for their services. The first place to look at is the not-for-profit organisations, who can be just as useful as commercial companies. Some of the most widely recognised not-for-profit companies include:
Citizens Advice Bureau (CAB) this organisation can offer help with debt issues, as well as other difficulties you may be dealing with. The staff are highly skilled and trained to deal with these issues.
Christians Against Poverty (CAP) an organisation who provide free debt help and advice
StepChange free online debt advice, helping people deal with their finances and get into a better situation
An IVA and writing off your debt
One option you may want to consider to help you write off some of your debt is an IVA (Individual Voluntary Agreement.) As a formal agreement, you would arrange to pay a set amount each month, which would pay off your accumulated debt. After around five years, any remaining debt would be written off. An IVA is a great way to get rid of some debt and to make the payments more affordable, however, it may affect your ability to get credit in the future.
I've put together a 5 question form so you can get started in finding out whether an IVA might work for you.

Answer the five questions now.
Final Words
There are unfortunately still debt collection agencies who behave in an inappropriate way to debtors. They bully, harass and even threaten debtors, to try and get them to repay their debt. It is difficult to handle this kind of behaviour, which is why it is essential that you understand your rights. You should not be made to feel humiliated about your debt, or that you should pay it, even when you can't afford it. It is important to deal with outstanding debt, but to do so in a structured way that is comfortable for you. Debt collectors should always allow you to repay the debt via a repayment plan. If you are facing difficulties with BLS Debt Collections and they are failing to follow the appropriate guidelines, you should consider reporting them to the Financial Ombudsman.
BLS Collections Contact Details:
Company Name: BLS Collections
Address:
PO BOX 467E
Oxford
OX4 1WA
Contact Number: 0800 1214 792
Are you struggling with debt?
Affordable repayments
Reduce pressure from people you owe
Stop interest and charges from soaring
Get started
References
CONC 7.3 Treatment of customers in default or arrears (including repossessions): lenders, owners and debt collectors