Brecon Debt Recovery – Must You Pay? 2022
For free and impartial money advice and guidance, visit MoneyHelper, to help you make the most of your money.
With the nation coming out of an unprecedented period of uncertainty, many people might find themselves at the receiving end of a letter from a debt collection agency such as Brecon Debt Recovery.
While this may look scary on the surface, it happens to lots of people – payments for things other than the essentials can easily be forgotten.
In this article, we will look at who Brecon Debt Recovery is, why they might have contacted you, and what you should do next.
Don't worry, here's what to do!
You could get rid of Brecon Debt Collectors by writing off some of your debt.
There's several debt solutions in the UK, choosing the right one can take years off your debt, but the wrong one can be expensive and drawn-out.
Fill out the 5 step form to get started.
Who is Brecon Debt Recovery?
Brecon Debt Recovery is the in-house debt collections team for Next. They will be the company you have to deal with if you have outstanding debts on your Next Directory credit account. Between 2002 and 2013 they were known as PDRS Ltd., and they've been operating since 1965.
Their official registered office address on Companies House is Next Plc, Desford Road, Enderby, Leicester, United Kingdom, LE19 4AT. This address is recommended for direct postal services.
They have another address listed as well – Freepost Nat 2645, Sheffield, S97 5BR.
You can also get in touch with them via the phone at 0800 988 0068 – they're contactable Monday-Friday 8am-9pm, Saturday 8am-2pm and Sunday 10am-2pm.
The Brecon Debt Recovery email address is [email protected], and they also have an online chat service accessible via their website.
Are you struggling with debt?
Affordable repayments
Reduce pressure from people you owe
Stop interest and charges from soaring
Get started
Why is Brecon Debt Recovery getting in touch?
It can be upsetting to receive a letter or email notifying you of your debts, especially from a company you may not recognise. You may also ask yourself why they are contacting you at all. As the in-house debt collection agency for Next, it is likely that Brecon are getting in touch because of an amount owed on your Next Directory credit account. If you've failed to act on, mislaid, or misread letters from Next regarding your credit account, they will pass your information on to Brecon.
Brecon Debt Recovery UK is a debt collection agency – this means they specialise in recovering money owed to their clients by customers. Businesses often don't have the necessary resources or skills to collect payments from people, so agencies such as Brecon are employed to act on their behalf. In this instance, Brecon are the dedicated debt collection agency for Next.
The debts that Brecon often deal with are known as Catalogue Debts. These fall under the bracket of non-priority debts, which means you can treat them in the same way as credit cards, loans or overdrafts. However, this doesn't mean that they're not serious.
There are some complex rules with regards to Catalogue Debts agreed upon or taken out before 6th April 2007. Debts regarding accounts from this date might not be enforceable if you did not sign a credit agreement. In these instances, it is recommended to contact a service such as National Debtline for further information.
Brecon has been known to contact via email, letter and telephone, depending on how much personal information they have access to.
Sometimes, if you don't respond to letters from Brecon, they will transfer the debt on to an external debt collection agency. In many cases, this is a company called Moorcroft.
Are they legitimate?
Receiving any correspondence from an unknown company is always for alarm and suspicion. Many of us will know someone who has been at the wrong end of a dodgy debt collection scam, so it is appropriate to be cautious when receiving letters like this.
Brecon Debt Recovery Limited are not out to scam you though. They're registered with Companies House, which means that they're very much a real and official company. You can also see all of the company's information there – their company number is 00866802.
As they're part of the larger Next Plc family, they are also authorised and regulated by the Financial Conduct Authority (FCA).
Being regulated by the FCA means that there are certain rules they have to follow when dealing with your case. It also establishes them as a legitimate debt collection agency.
Feeling like Chandler?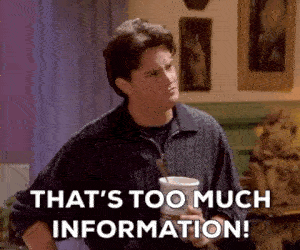 Is all this information starting to feel overwhelming? Don't panic! There's plenty of help available. You can get started below.
Who does Brecon collect for?
As we've previously mentioned, Brecon Debt Recovery is the in-house debt collection agency for Next. So, if you have outstanding amounts owed on your Next Directory credit account, Brecon will likely step in to try and get that debt cleared.
If their correspondence is continually ignored, they will transfer the debt over to another external debt collection agency. Historically they transfer their case over to a company called Moorcroft.
How to deal with Brecon Debt Recovery
Now that we've established who Brecon Debt Recovery is and who they represent, let's look at what to do if they get in touch. Debt collection letters and emails can be really stressful and upsetting, so it's really important to know what to do, and to know the options that are available to you. Here are some top tips about how to deal with them:
Don't ignore them
Persistence is a by-word with debt collection agencies. No matter how much you ignore them, they'll keep on sending letters or trying to contact you in other ways. You should take these letters seriously, as they are legally permitted to escalate matters if push comes to shove.
It is rare that a debt collection agency will contact you in error, so when you get a notice from Brecon, check all the relevant information you might have about the issue.
You do have some control over how they contact you. If you're getting tired of them calling you up, you can say that you only want to be contacted in writing, and they will be legally obliged to obey this request.
To avoid their persistence, the best plan of action would be to reach out and contact them yourself. You might also want to ask Brecon for proof of the debt if you haven't already.
Don't panic
No-one wants to get a letter from a debt collection agency – it can often feel like salt in the wound, and can be really stressful. However, it isn't a cause for panic. It's really important to know your rights as well as any legal action they might be able to take, as this can lead to a quick and painless resolution.
The first thing you want to do is confirm whether you do actually owe the money they say you owe. Gather as much information and correspondence to do with your Next Directory credit account as you can, and double–check. If letters or emails about your Next credit account have fallen by the wayside, it's highly likely they will have passed the issue on to Brecon.
Be sure to check the information given on their letter with your own records. This will make it much easier for you to sort things out.
Know your rights
Next and Brecon Debt Recovery are both governed by the Financial Conduct Authority, which means they have to adhere to certain rules.
These rules say that they're not allowed to harass you with excessive or unsociable calls, they can't bully or threaten you into paying and they're not allowed to pretend they have legal powers that they don't actually have.
Knowing and understanding these rights is really important. You should also keep a diary marking all dates, correspondence instances and anything else you think is relevant. If you feel like they are disobeying any of these rules, this can be vital.
Know their rights
Brecon Debt Recovery also has certain rights, and they can take appropriate action as they see fit. Besides calling you, emailing you and writing to you, they might:
Add interest or charges to the amount owed
Transfer your debt to an external debt collection agency
Take actions to sue (in extreme cases)
Threaten bankruptcy (again, in extreme cases)
It is worth noting that debt collection agencies are allowed to make home visits – though they rarely do so. It is worth knowing, however, that they are not legally permitted to enter your residence without either a court-issued warrant or the homeowners' specific permission.
None of these are ideal situations to find yourself in, so the sooner you get on top of everything, the less likely they will be to pursue these options.
Pay your debt
If they have absolute proof of your debt, and you have the funds to pay it, then you will need to do exactly that. Brecon Debt Recovery offers several different ways of paying your debt. As well as using the Brecon Debt Recovery pay online option, you can:
Pay via bank transfer (they offer a monthly standing order option as well)
Via SelfServe (call 0800 587 7758 and tap in your SelfServe number, the amount and your card details)
Via Next Gift Card
In any mainland UK Next store using cash or card
Via telephone on 0800 988 0068
What if you can't pay Brecon Debt Recovery?
It can be really hard to face up to the fact that you may not be able to pay your debt, but it isn't the end of the world. There are a few options in place that can help you deal with the situation at hand. It's worth knowing that if you have kept up a good level of communication with the debt collection agency, it's more likely they will understand your situation.
Contact them
First and foremost, you should contact the creditor or debt collection agency to explain your current financial situation. In this case, it would involve contacting Next and Brecon Debt Recovery. This kind of transparency might lead them to accept a repayment plan, meaning that you slowly pay back the amount in several instalments. Brecon's website states that this is a possibility – but it would be worthwhile confirming this with them.
Look at payment options
Another option to repay your debt would be to consider a debt consolidation loan or management plan. These initiatives will not only help you make affordable monthly payments, but also will help pay off all of your debts simultaneously. To find out more information, it's worth having a look at the dedicated Debt Consolidation pages on comparison sites.
Brecon offers the option of setting up a monthly standing order via bank transfer. Ensure that you contact them and be as clear as possible with your current situation – they will be much more likely to come to an agreement with you about a repayment schedule.
Get help
If you are continuing to have difficulty with paying your debt, there are several places that offer help and advice about what you can do next. These include:
It's really important to know where you stand with companies like Brecon Debt Recovery, as you do have rights and options with regards to their conduct and repayment. While most companies follow the rules really closely, there are instances where debt collection agencies break them. Having these top tips on hand will help you navigate what seems like a confusing and scary situation.
Final thoughts
If you have received a letter or an email from Brecon Debt Recovery, this article will help you with your next steps. It can be frightening, stressful and unpleasant, but if you make sure you have all the right information, you can get it all sorted out relatively painlessly. Remember, you're not alone in this process – many people get these letters, but now you know what to do, it shouldn't be as much of a headache as it could have been.
One final thought – if Brecon Debt Recovery do not seem to be behaving in a respectful or rule-abiding manner, you have absolutely every right to make a complaint against them. There is a process to this, though. To start off, you should write a letter to Brecon directly, explaining the nature of your complaint. If they do not acknowledge the letter or take steps to try and resolve and appease you, then you are legally permitted to escalate the matter to the Financial Ombudsman Service.
Are you struggling with debt?
Affordable repayments
Reduce pressure from people you owe
Stop interest and charges from soaring
Get started