You might not have to pay Bright Loans and you could be due a refund!
Do you feel that Bright Loans UK are harassing you about an outstanding loan? Are you unable to repay the loan but they keep contacting you anyway? Are they threatening to take court action against you? Was the loan unaffordable and should never have been provided to you? If you are dealing with problems like this from Bright Loans UK, this article is designed just for you. You might be able to cancel your loan and even obtain a refund.
It's not your fault. Complaints to the Financial Ombudsman have risen this year from 830 to 2,006, so it's safe to say that you're not alone.
Deal with your debt today and feel better tomorrow.
What do Bright Loans provide?
BrightLoans is a product from BrightHouse, a lender that has been on the market since 1994. BrightLoans provide short-term loans which range from £200 to £1,000, and have a fixed term of 78 weeks. You can get the loans from one of the local store outlets and if your application is accepted, the money may be deposited into your bank account within four days. There are three payments which are made on a weekly basis.
Read what to do if you can't pay back your debt.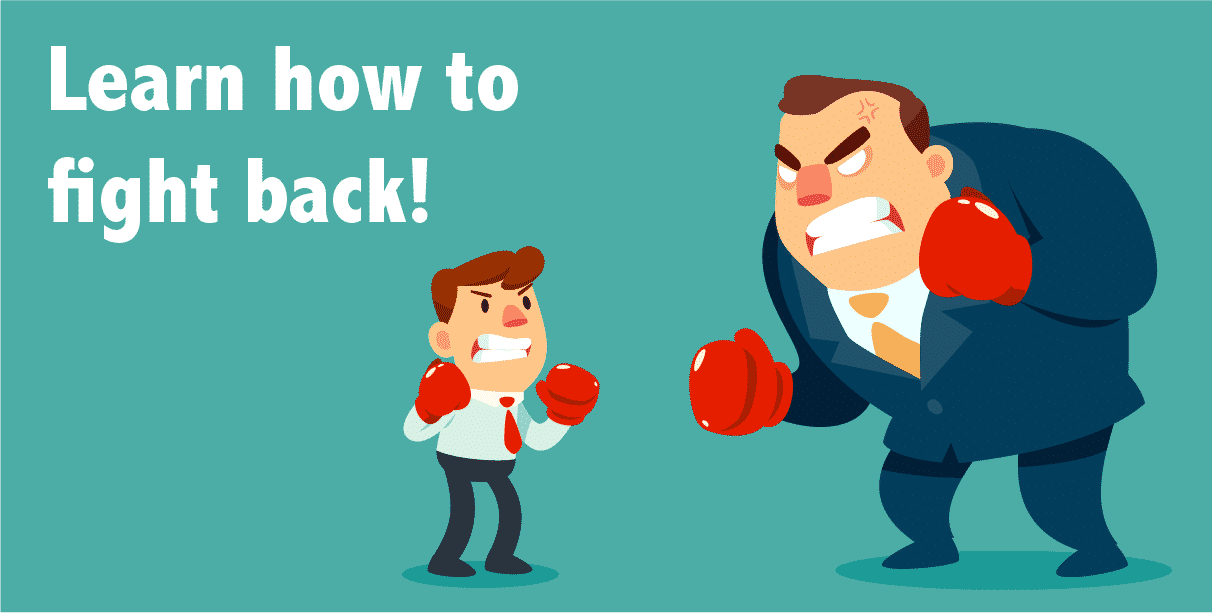 How easy is it to borrow money?
It can be far too easy borrow money through lenders, and this is where the issues arise. The internet alone is full of companies who will happily advance you cash within a few minutes if your application being accepted; or approve a loan of as much as £1,500 in seconds. They may say they will advance money to you instantly, without any credit checks. The allure of 'loans for bad credit', or 'get money in seconds' can be too tempting to resist, and this can cause borrowers to take out money they have no means of paying back.
If Bright Loans didn't follow one of the recent new laws, then you could claim for a refund!
What is the government doing about debt problems?
When you consider that the lending criteria has been seriously limited, it is no wonder that so many people have ended up in debt. The government have done a lot to combat this though, and the debt situation is a lot better than it once was. Without the regulations which are now in place, the loan market was worth over £2 billion, and people were finding that their debt was getting out of control, due to the lending criteria being irresponsible and interest rates which were completely unrealistic.
The Financial Conduct Authority identified many unfair practices, and they imposed fines on some of the biggest loan companies in the UK, including Wonga, Quickquid and the Money Shop. Customers received refunds where the loan should never have been given in the first place, and the fines put some of these loan companies out of business. The fine for Wonga alone, was £220 million! A figure that would be impossible to allow the business to survive. This worked though, and loans have fallen from 10 million to 1.8 million with lenders dropping from 240 to 60.
Are you due a refund? Read through the next section in which we look at these new rules in some detail. If Bright Loans UK is in breach YOU MAY BE DUE A REFUND EVEN IF YOU HAVE PAID OFF THE LOAN.
Loan interest and other charges – government caps
The Financial Conduct Authority has brought price caps into place, in order to try and protect borrowers from facing high charges. The caps include:
0.8% cost cap per day on the amount of loan you have borrowed – including interest and fees.
Default fees cap of £15 – interest may be charged, but it must not exceed the original 0.8% rate per day.
Complete cost cap of 100% – you should not be asked to repay more than 100% of the value of the loan
The limits which are applied to credit agreements, are applicable to those with an interest rate of 100% or or more per year, and will be fully or substantially repaid within a year.
There are other regulations which came into play in May 2017. According to these, lenders must give details products they supply on a price comparison website, which is authorised by the FCA. They also must provide borrowers with borrowers with a summary of the cost of borrowing.
If you find that Bright Loans UK have been in breach of these regulations and they are attempting to charge you more than they should be, your credit agreement will become unenforceable and they will not have any right to try to make you repay the loan.
Find your best debt solution (in 1 minute!)
Is all this information starting to feel overwhelming? Don't panic! I've put together a 4 question debt calculator so you can quickly and easily find the best solution for you. If you're eligible for the new government scheme, you could write off up to 85% of your debt! Answer the four questions now.
It is important to be aware of businesses who are working without authorisation, as this means you could be paying a company who do not have any legal permission to be making any credit agreements. If you find that the lending company are not authorised, you can stop payments, and they will have no legal standing to continue to enforce the payments.
It is easy to check if Bright Loans UK are authorised. You can simply enter the company name onto the Interim Permission Consumer Credit Register search page or search via the financial services register, or both if you wish! If there is no valid entry on either of these, you can just stop paying and they won't be able to enforce the payments.
You can also check their authorisation by taking a look at their website. If it seems out-of-date, or there is a lack of information, it might be the case that they don't have authorisation to be able to chase you for the outstanding loan payment. If the APR is not visible on the website, this is another strong indicator that all may not be as it seems! Stay aware at all times, as there are a lot of companies out there who will try to enforce payments that they have no legal right to do.
Can you make a complaint about Bright Loans UK?
Whether or not Bright Loans UK are authorised or not, if you feel they have breached the regulations in any way, you can make a complaint. This may include treating you unfairly, or harassing/bullying you into making payments. Persistent calls are a form of harassment, and you can make a complaint if these are getting too much. If you make a complaint and they fail to deal with it, the next step is to contact the Financial Ombudsman and let them deal with it for you.
In order to make your complaint, you should get together as much evidence as you can to support it. For instance, if you have any letters or emails you have received which fall short of the legislation, or you have a call list from them as long as your arm! The more evidence and information you have the better. You should also add in some information about how you would like them to resolve the matter. Is a simple 'sorry' enough, and we promise not to do it again? Or do you want compensation? Let them know how you want them to handle your complaint.
Bright Loans UK may deal with your complaint in a satisfactory way, but they may not, and in this case, you may want to take it a step further by contacting the Financial Ombudsman. You can reach them by calling 0800 023 4567 or 0300 123 9123.
If Bright Loans UK are found to have been treating you unfairly, or harassing you. You might end up getting a refund on your loan, even if it has been completely paid off. You can expect to receive the value of the loan, together with any additional interest and charges. You can receive 8% interest on payments.
In some cases, lenders have provided loans to people who were not able to pay it back. They used a limited criteria and didn't take the necessary steps to ensure affordability. If they are found to have done this, you could get the debt removed from your record, and any outstanding balance could be cancelled.
Write to the lender in the first instance, and let them know what your complaint is, and request compensation, if applicable.
If they fail to provide a satisfactory response within 8 weeks you may wish to follow it up by contacting the Financial Ombudsman, who you can reach by phone on 0800 023 4567 or 0300 123 9123.
Continuous Payment Authority – what you need to know
It is usual for companies to get you to repay the debt using a Continous Payment Authority – also knows as a CPA. The way a CPA works is that the loan company has the right to take money from your bank at any time, until the loan is cleared. They should inform you prior to doing this, but unfortunately, many fail to do this. This can lead you to having a shock when you check your bank account, and it has been wiped clear, without any prior notice. This has happened to customers before, and the consequences can obviously, be quite devastating.
If Bright Loans UK have taken a payment out of your account before your bills are due to be paid, you could be left in a position where you can't afford to pay your rent or mortgage, which can leave you in a position where your home is at risk. A devastating position to be in and unfortunately, it does happen.
Thankfully though, there have been new regulations brought in which are designed to protect borrowers from these underhand tactics. These regulations state that if a payment has been refused on two requests, the lending company cannot continue to take payments. If they do this, they are going against these regulations.
New rules also govern what the lending company can take out of your account using a CPA. According to this, they cannot take partial payments, it must be full payments or nothing. This means that if you don't have enough money in your account to cover the full value of the debt, they must not take any payment. The only exception to this is if you have agreed prior to this that they can take partial payments.
If they try to take the payment on more than two occasions, or they debit a partial payment from your account, without your permission, they are breaching the regulations. In this case, you may want to take action by reporting them to the financial ombudsman on 0800 023 4567 or 0300 123 9123.
What if you can't pay back the loan?
If Bright Loans UK have followed the legislation, and are a legitimate company, but you are not in a position to be able to repay the loan, these are some steps you can take to deal with your situation.
If you have set up a repayment plan with a CPA, direct debit or standing order, you can contact the bank and ask them to cancel these, or you can cancel them yourself online, quickly and easily. When you cancel this, Bright Loans UK will no longer be able to take payments from your account. It is advisable to let them know in advance that you plan to cancel the form of payment you have set up, but you are not under an obligation to do this. They cannot keep trying to take the money after you have cancelled, unless you have given them permission to do this.
Cancelling them at the source doesn't mean you have eradicated the debt. You will still owe it and it important that you take the necessary steps to pay it back. Honest and open communication is the best way to approach these situations. Contact Bright Loans UK and let them know what your situation is and what they can do to support you. They have a responsibility to be fair with you, and if they are not, you can report them.
The law states that lenders must abide by these rules:
Provide information on where there is support available for those who are in debt.
Give the debtor a reasonable time to pay back the debt.
Freeze and interest and charges, while the debt is being paid off.
If you feel that Bright Loans UK are failing to abide by these regulations, you may have a case to make a complaint, and in some cases, you might be entitled to compensation.
Should you roll it over?
Bright Loans UK may say that it is a good idea to roll the loan over, if you are unable to pay it, but this is not financially sensible. When you roll the loan over, all it does is gather more and more interest, which is great for the lender, but not so good for you. If they suggest this, ask them to set up a repayment plan instead.
Getting out of debt
It is not always easy to get out of debt, but thankfully there are organisations out there who offer help and support in getting debt free – and they don't charge a penny! These are some tried and trusted organisations you may want to contact.
Citizens Advice – provide free, impartial advice on getting debt free, as well as advice on other issues you may be facing.
StepChange Debt Charity – free advice and support to help you get out of debt and take control of your finances.
National Debtline – another well known organisation who offer free advice and support.
Should you trust loan companies?
Whenever you hear about loan companies, it's never particularly possible. They have a bad name, and some deserve while others don't, and actually they offer a good service to people who need the funds. In some cases, they offer a lifeline to those in need. It is much safer now to take out a loan, due to the new regulations, but you should still be aware that loan sharks exist, and to be careful when borrowing money. People still get into debt, and it is still very much an issue, although it is far better than it once was.
If you have found that Bright Loans UK have been in breach of the regulations, you do not need to make payments, as the debt has become unenforceable. If you are unable to pay the loan back, make sure you speak to one of the organisations who offer free debt advice, so you can get your finances back on track.
If you can't pay back your loan do check out my other article here.
Good luck!
References
CONC 5.2A Creditworthiness assessment
Read More…
Error: View ea4ece1d0t may not exist