BRS Collections – Should You Pay? 2022
For free and impartial money advice and guidance, visit MoneyHelper, to help you make the most of your money.
Has BRS Collections sent you an intimidating letter and asked for payment? We know what you're thinking; it has to be a scam, right?
Actually, BRS Collections is a genuine business so you shouldn't ignore their scary debt letters. But does that mean you have to pay? Find out below.
Don't worry, here's what to do!
There are several debt solutions in the UK that can be used to improve your finances. Choosing the right way to tackle your debt could save you time and money, but the wrong one could cause even more harm.
It's always best to find out about all your options from a professional before you take action.

Fill out the 5 step form to get started.
Who are BRS Collections?
BRS Credit Management and Collections Ltd, also known as BRS Collections for short, is a debt collection company based in Glasgow. The company is part of the BRS Corporate Services Group Ltd and has been in operation for over ten years.
They collect debts for other businesses to try and help solve cash flow problems. They do this by chasing the supposed individual for payment on behalf of that business. In return, they will charge a fee or take a commission from any payments made by the debtor.
Who does BRS Collections work for?
BRS Collections' services are open to any business that requires help recovering unpaid monies. This means they could end up collecting for a range of different businesses from varying industries. They may work for banks, loan companies, utility providers, telecommunications businesses and many more.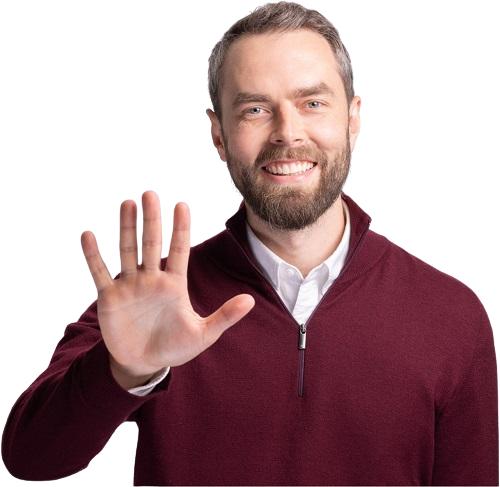 Are you struggling with debt?
Affordable repayments
Reduce pressure from people you owe
Stop interest and charges from soaring
Get started
How does BRS Collections chase you for payment?
BRS Collections will chase debtors for payment by tracing them and their contact information. They will then make contact to ask for full payment on the amount owed or request that they call them to discuss payment plan options.
They may try to communicate with you in different ways, not limited to calls, emails and text messages. Some debt collection agencies repeatedly get in touch, which can sometimes be considered harassment.
At the time of writing, there is nothing to suggest on reviews or forums that BRS Collections will harass debtors. But if they do you can complain – with evidence – to the Financial Ombudsman Service.
Can BRS Collections come to your house?
BRS Collections aren't bailiffs with a court order against you, which means they're not allowed to enter your home or take your items.
Technically, they could visit you at home and ask to discuss the supposed debt. But you don't have to answer the door to them and you can refuse to speak with them and request they leave. If they don't leave you could call the police.
Have you received a BRS Collections debt letter?
One way that BRS Collections will chase you for payment is by sending a letter to your last known address. This letter will request payment and offer the chance to discuss payment plans by a set deadline. But it will also do something else – threaten legal action!
When a letter of this nature is sent, it is known as a Letter Before Action. It provides you with a chance to pay the debt and warns you that you may be taken to court if you don't.
Can BRS Collections really take you to court?
BRS Collections won't take you to court unless they have bought the debt from another company. It's not clear online whether they ever do purchase debts.
But they might advise their client to take legal action against you if you ignore their payment request. It will then come down to their client on whether they wish to take legal action or not.
If they were to take you to court and win, you may be subject to further fees. And if you still refuse to pay, you may have to deal with enforcement agents, better known as bailiffs. This adds significant cost to your debt.
Can I ignore BRS Collections?
You can find stories of people ignoring debt collection companies and never being taken to court and asked to pay. They get away with it and never end up paying the debt. It's a risk to ignore BRS Collections because you might not be so lucky.
But does not ignoring them mean you have to pay BRS Collections? Not quite. Read on!
So, should I pay BRS Collections?
You shouldn't pay BRS Collections unless they have proven you owe the debt. Most of the time they won't send proof of the debt when they send a Letter Before Action. But before you request proof of the debt, there's a legal loophole that could get you out of having to pay.
First, check if the debt is still enforceable
Before replying to BRS Collections, check to see if the debt they're asking you to pay is still enforceable. Many debts become what is known as statute barred after five or six years, which means there can be no litigation on the matter. Without a judge able to request you pay, you're never obligated to do so.
Learn more about statute barred debts with MoneyNerd.
Next, ask BRS Collections to prove the debt
When the debt is still enforceable, you should ask BRS Collections to prove the debt. This can be done in writing. They must send you proof that you're the person who owns the debt and needs to pay it. Evidence should be a photocopy of an agreement you signed when applicable.
Without sending you evidence there's no obligation to pay. Keep a copy of your request in case you get taken to court. You can then show the judge your proof-of-debt request, which was ignored.
Debt proved but struggling to pay?
If BRS Collections send you proof that you owe the debt, it's probably time to consider paying the debt to avoid potential court action. If you cannot afford the full amount, you can consider:
Negotiating a payment plan with BRS Collections
Making a debt settlement offer to clear the whole debt
Consider debt solutions if you have other existing debts
More information on these options can be found via the MoneyNerd debt info hub.
Extra help and support
A debt charity will be able to help you choose the best method to get out of debt. Speak with them confidentially for free today!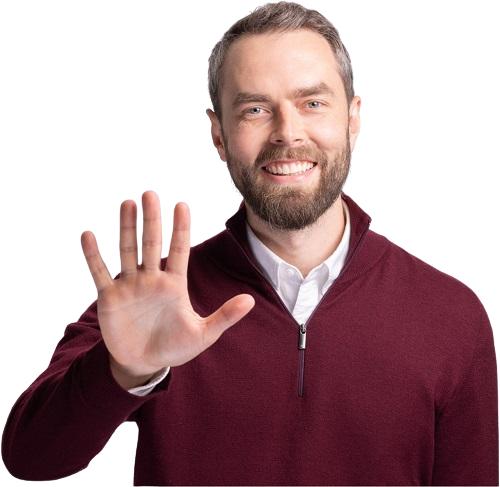 Are you struggling with debt?
Affordable repayments
Reduce pressure from people you owe
Stop interest and charges from soaring
Get started