If you feel that Cahoot Loans UK are pressuring you about your loan, or you are unable to repay, you may be entitled to cancel the loan repayments or you may even be eligible for a refund. In many cases, lenders are providing borrowers with loans that they cannot afford to pay back, and may even threaten court action.
In this article, we look at the issues many borrowers are facing with Cahoot Loans UK and offer some advice on cancelling your loan payments and getting a refund. Read on to find out more.
It's not your fault. Complaints to the Financial Ombudsman have risen this year from 830 to 2,006, so it's safe to say that you're not alone.
Deal with your debt today and feel better tomorrow.
Who are Cahoot Loans?
Cahoot Loans are a company who provide short-term personal loans of a maximum of £20,000 with a repayment period of up to five years. Applicants can apply online and receive an outcome within 24 hours.
Cahoot is a division of Santander UK and provides a range of other products to customers, including fixed rate bonds.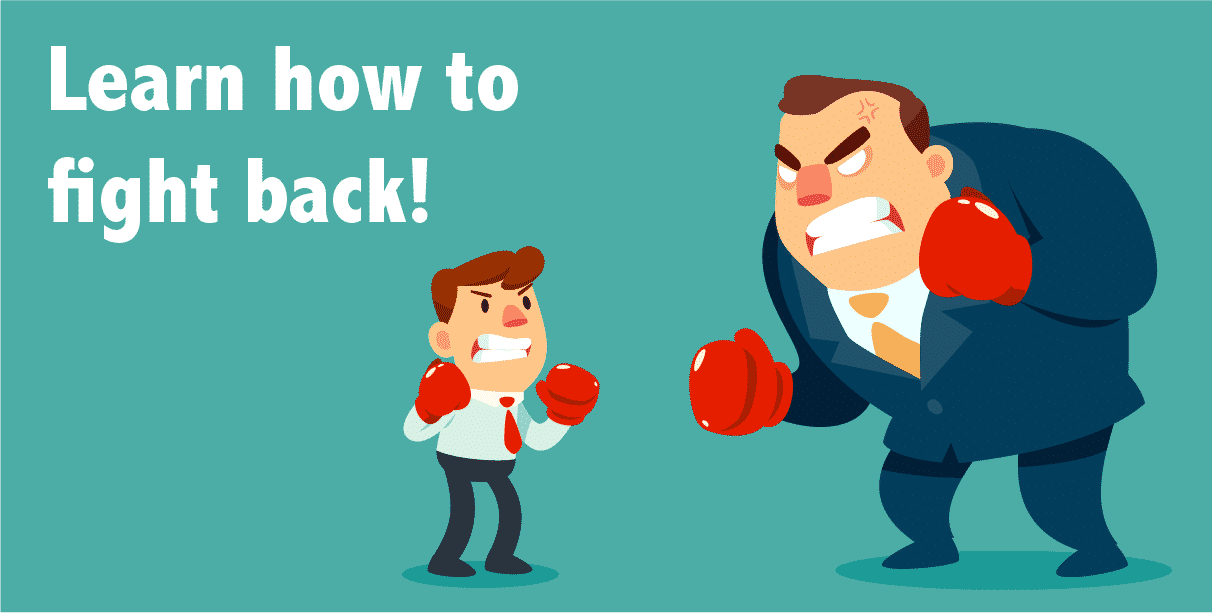 Getting a loan with a poor credit history
There are many lenders who make it easy for borrowers to get access to extra cash. If you search on the internet, you will find a range of companies who will give you the cash, even within just a few minutes.
In many cases, these companies will lend money to borrowers who have a less than favourable credit rating. They may not even run a credit search. This is what leads to lenders giving money to those who simply can't afford to pay it back.
Read what to do if you can't pay back your debt.
What is the government doing to protect borrowers?
With the less than strict credit checking processes which these lenders have in place, it is no wonder that so many borrowers end up facing debt problems. With more and more lenders out there, the situation became out of hand, and too many people were getting access to loans they had no means of paying back.
It isn't surprising that so many people get into debt problems with these organisations. The situation today is much better than it was a few years ago. Before new regulations came into force, the loan business was spiralling out of control, as were many people's debts. At one time the loan market was over £2 billion, fuelled by irresponsible lending and astronomically high interest rates.
The Financial Conduct Authority identified issues in the way lending was being managed and this led to huge fines for some of the biggest lenders in the UK. The fines were so much that it eventually put some of them out of business.
Well known lender Wonga were fined £220 million, Quickquid and The Money Shop were also fined. These fines were the consequence of lending to people who did not meet the requirements to pay back the loans, and as such the customers were due a refund. This harsh action has actually had positive results, although not for the lenders! The number of loans have fallen from 10 million to 1.8 million, in the three years since the regulations were tightened. The lenders also decreased from 240 to 60.
Are you due a refund? Read through the next section in which we look at these new rules in some detail. If Cahoot Loans UK is in breach YOU MAY BE DUE A REFUND EVEN IF YOU HAVE PAID OFF THE LOAN.
Government action on loan interest and other charges
There has been a price cap introduced by the Financial Conduct Authority, which is designed to ensure borrowers are protected from excessive charges. These include:
0.8% cost cap on the value of the loan, including interest and fees.
£15 cap on default fees, default interest may be charged, but should not be more than the rate of 0.8% per day.
Cost cap of 100%, which means you should not be asked to repay over 100% of the value of the loan.
The limits take into account credit agreements with a 100% interest rate or more per year, and that should be either paid back fully or substantially each year.
There were further regulations which were introduced in May 2017. These regulations meant that the lender would need to provide product details to a website which compares prices, and is authorised by FCA. Borrowers would need to be able to access a summary which detailed in the cost of borrowing.
In cases were Cahoot Loans UK are breaching the regulations and are trying to charge more than they are permitted too. You may find that the credit agreements is null and void, and that they cannot make you pay back the loan.
Find your best debt solution (in 1 minute!)
Is all this information starting to feel overwhelming? Don't panic! I've put together a 4 question debt calculator so you can quickly and easily find the best solution for you. If you're eligible for the new government scheme, you could write off up to 85% of your debt! Answer the four questions now.
Can you trust Cahoot Loans UK?
There are many companies who are not authorised to provide loans to borrowers, and should not be doing so. There are laws in place to protect borrowers, and only businesses who are legally permitted to use credit agreements should be doing so. If the loan company is not legally authorised, they have no right to chase you to pay for a loan. If you decide to stop payments, they will be unable to take any further action.
If you are unsure, you can check whether Cahoot Loans UK is authorised by using the Interim Permission Consumer Credit Register and searching the company name. The information is also available to access at the financial services register. If they are not registered here or it is not up-to-date, they may not chase you up about your debt.
If you notice that Cahoot Loans UK have little information on their website, or the website seems outdated, it may be that they are not above board.
Raising a dispute about Cahoot Loans UK
You are entitled to complain if you feel that Cahoot Loans UK are not adhering to regulations and/or are treating you unfairly. The company must deal with your dispute within eight weeks. If they fail to do this, you can raise your complaint to the Financial Ombudsman.
If you want to make a complaint about Cahoot Loans UK, you need to have evidence to back up your claim, including phone calls/emails etc. Your letter should be headed with Complaint, and you will need to provide information on the nature of the complaint and how you would like it resolved. The more information you have, the better.
If the matter is not resolved by Cahoot Loans, you may wish to contact the financial ombudsman to deal with it. You can contact them on 0800 023 4567 or 0300 123 9123.
You could be entitled to a refund, if it is deemed that Cahoot Loans UK have failed to treat you fairly. You may receive the interest and additional charges, as well as 8% interest on any payments.
If it is deemed that the loan is unaffordable, you can ask that it is taken off your credit report, and that the outstanding balance on the account is removed.
You can initially write to the lender, and request that you get some compensation. You will need to provide evidence to support your claim.
The lender should get back to you, but if they have not done so within 8 weeks you can contact the Financial Ombudsman on 0800 023 4567 or 0300 123 9123.Continuous Payment Authority and what you need to know.
Personal Loans and Your Credit Score
This should come as a shock to no one but taking out a personal loan will have a negative impact on your credit score.
It's important for you to note that while your credit score will go down when you initially take out a personal loan from Cahoot Loans UK, it will eventually start to go up once you start making your monthly repayments.
As long as you keep up repayments and pay them on time and in full, your credit score will eventually be back to its former glory.
Your credit score is important because it's the rating with which lenders determine whether to offer you a personal loan or not. If you have a low credit score, you may not be able to secure a personal loan or you might only be able to secure it at a very high interest rate. In other cases, if you have a low credit score, you may only be offered personal loans for amounts lower than the loan amount you need.
When you're opting for a loan, it's also important that you don't take a "scattergun approach". What this means is that you should not apply to several different lenders offering personal loans all at once.
Instead, you should weigh your options, choose the best lender and then apply to only that one lender.
This is because when you apply for a loan, this gets logged within your credit file. Having too many such entries in your credit file is a red flag for anyone who's going to take a look at your credit history.
Thus, it's important that you don't have too many such entries within a short timespan.
Continuous Payment Authority and what you need to know
Loan companies usually request that borrowers may back the loan using a CPA, or Continuous Payment Authority. This is unfavourable for borrowers, as it means that lenders can take money from your bank account at any time to suit them. They may not even inform you about this and may continue to attempt payments at all hours of the day. This can end up leaving borrowers without any money for essentials, such as food and rent.
The new regulations which have been introduced are designed to protect borrowers. These include Cahoot Loans UK being unable to attempt the transaction on more than two occasions. They are also unable to take partial payments, which many lenders were doing. If the full amount is not in your account, quite simply, they are not able to take anything.
Any breaches of these regulations should be taken seriously, and you can report the lender to the financial ombudsman. The contact numbers are 0800 023 4567 or 0300 123 9123.
I can't afford to pay the loan, what do I do now?
If you are unable to pay Cahoot Loans UK, even if they have been legitimate with their actions, you will be understandably worried. However, fear not, there are some steps you can take.
In cases where you have a CPA or direct debit set up, you can cancel these via your bank. This means that Cahoot Loans UK can not legitimately take any more money from your account, although you will still owe the money, and it is important that you don't just ignore it, as it will affect your credit rating.
The best way to deal with the debt issue is to make contact with Cahoot Loans UK, and discuss the issues you are facing with making repayments. They should treat you fairly and with respect, and between you, there should a repayment plan set up, which suits your budget. In some cases, you may only be able to afford a small payment but the loan company should be willing to accept an offer if you can prove you can't afford any more.
There is an obligation for lenders to:
Provide support on where to seek free independent debt advice
Delay debt recovery for a set period of time while you arrange a repayment plan.
Potentially freeze interest and additional charges if you need some extra time to pay the loan back.
Pay off as quickly as possible
If Cahoot Loans UK ask you to roll the loan over, you have no obligation to do so. In fact, it is a bad idea to do this as you will end up with further interest and charges, which can cause you to plummet further into debt. If you do decide to roll the loan over, it is worth bearing in mind that you can not do this more than two times.but doing so is almost certainly a bad idea. You will be charged even more interest and additional charges leaving you in even deeper debt. By law loans can be rolled over no more than twice.
Help and support with debt
These are some of the organisations who provide free independent advice on debt:
Are all loan companies bad?
Although loan companies have a bad name, they can act as a lifeline for people who have no access to funds and need them urgently. They can provide borrowers with loans who may not be able to obtain them via their bank or credit card company. The loan company should be credible though, and should not exploit their customers. For instance, charging excessive interest rates and making constant attempts to take out money. Thankfully, the new regulations mean that most lending companies who still exist are legitimate ones. Despite this, many people still find themselves in debt.
In cases were Cahoot Loans UK are going against the regulations, you do not have to pay them back. The debt becomes unenforceable. You should contact a debt support organisation if you find yourself in this situation. They are there to guide and support you.
If you can't pay back your personal loan do check out my other article here.
Good luck!
References
CONC 5.2A Creditworthiness assessment
Read More…
Error: View ea4ece1d0t may not exist