Cahoot Loans Reviews & In-depth Info 2022
Are you considering a loan with Cahoot Loans? Or perhaps you already have one, and you're looking for further information about the company.
Either way, we've compiled the most important, in-depth information about Cahoot Loan's loan for you in this loan guide.
Read on to find out more.
About – Who are Cahoot Loans?
Cahoot is a division of Santander UK and provides a range of other products to customers, including fixed rate bonds.
Cahoot Loans are a company who provide personal loans of a maximum of £20,000 with a repayment period of up to five years. Applicants can apply online and receive an outcome within 24 hours.
Don't worry, here's what to do!
There are several debt solutions in the UK that can be used to improve your finances. Choosing the right way to tackle your debt could save you time and money, but the wrong one could cause even more harm.
It's always best to find out about all your options from a professional before you take action.

Fill out the 5 step form to get started.
Cahoot Loans – the key details
Cahoot Personal loans are provided by Santander. We mentioned a few of the details in the above paragraph, but we'll break them down into more detail here.
APR
Minimum APR: 2.80%
The APR for the loan is advertised at 2.80%. This is a best case scenario. Depending on your individual circumstances, the APR could go up.
Loan Amount and Repayment Period
You can borrow between £1000 and £20,000
The loan repayment period can be between 1 – 5 years.
Example
Here's the representative example that they give on their website:
Representative: 2.8% APR
Loan amount: £10,000
Interest rate: 2.8% (fixed) p.a.
Term: 60 months
Monthly repayment: £178.64
Total amount repayable: £10,718.40
Total cost: £718.40
How do I apply for a Cahoot loan?
You can apply for a Cahoot loan online. If you apply within working hours, you'll receive a decision about your application within 5 minutes. If you apply outside working hours you'll receive a decision by 7.30am the next working day.
Once your application is accepted Cahoot will send you a code by first class post. You'll need to enter it online to release your loan funds​​​​​​
Once released, your loan funds will be in your chosen bank account within 2 working days.
Will I Be Eligible for a Cahoot Loan?
As with any loan application, you will be subject to a credit check which will decide if you can be granted the loan or not. As well as this check, there are other criteria you need to meet for a Santander debt consolidation loan, namely:
You must be at least 21 years old
You must live in the UK permanently
Your annual income must be at least £6,000
You must have a bank account that enables you to pay back via Direct Debit
You must not have been declared bankrupt, used an IVA or received a CCJ within the previous six years
Feeling like Chandler?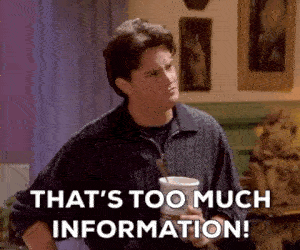 Is all this information starting to feel overwhelming? Don't panic! There's plenty of help available. You can get started below.
What is the government doing to protect borrowers?
The Financial Conduct Authority found issues in the way lending was being managed and this led to new regulations.
Government action on loan interest and other charges
There has been a price cap introduced by the Financial Conduct Authority, which is designed to ensure borrowers are protected from excessive charges. These include:
0.8% cost cap on the value of the loan, including interest and fees.

£15 cap on default fees, default interest may be charged, but should not be more than the rate of 0.8% per day.

Cost cap of 100%, which means you should not be asked to repay over 100% of the value of the loan.
The limits take into account credit agreements with a 100% interest rate or more per year, and that should be either paid back fully or substantially each year.
There were further regulations which were introduced in May 2017. These regulations meant that the lender would need to provide product details to a website which compares prices, and is authorised by FCA.
Borrowers would need to be able to access a summary which detailed in the cost of borrowing.
Continuous Payment Authority – the facts!
Loan companies usually request that borrowers may back the loan using a CPA, or Continuous Payment Authority. This is unfavourable for borrowers, as it means that lenders can debit money from your bank account at any time.
The new regulations which have been brought into force are designed to protect borrowers. These include Cahoot Loans UK being unable to attempt the transaction on more than two occasions. They are also unable to take partial payments, which many lenders were doing. If you do not have enough money in your account, quite simply, they are not able to take anything.
Lender Responsibilities
There is an obligation for lenders to:
Provide support on where you can find independent advice, which won't cost you any money.
Delay debt recovery for a specific about of time while you arrange a repayment plan.
Potentially freeze interest and additional charges if you need some extra time to pay the loan back.
How to complain about Cahoot?
Should you need to make a complaint about Cahoot, then you can use the details below to either write to them or call them.
Reza Attar-Zadeh
PO Box 1125
Bradford
West Yorkshire
BD1 9PG
UNITED KINGDOM
448001712171
[email protected]
If Cahoot does not respond to your complaint then you should contact the Financial Ombudsman Service. They might be able to handle your complaint.
Information correct as of 01/04/21 (FCA)
Company information:
Cahoot is a division of Santander UK PLC. The following information can be found under the Santander UK Companies House registration.
Date of incorporation: 12 September 1988
Company status: Active
Company number: 02294747
Company type: Private limited Company
Address: 2 Triton Square, Regent's Place, London, NW1 3AN
Opening Hours: Monday to Friday 8 A.M to 8 P.M, Saturday 9 A.M to 5 P.M
Information correct as of 01/04/21 (Companies House)
FCA registration:
The Financial Conduct Authority (FCA) is the conduct regulator for financial services firms and financial markets in the UK. Santander, of which Cahoot is a division, is registered with the FCA under the following details.
FCA regulated: Yes
FCA status: Authorised
FCA reference number: 106054
Trading names:
Santander Corporate & Investment Banking
Santander Corporate & Commercial
Santander Business
Santander UK Plc
Cahoot
Place of business:
2 Triton Square
Regent's Place
London
NW1 3AN
UNITED KINGDOM
Information correct as of 01/04/21 (FCA)
Data protection registration:
Data protection registration means that this company is registered with ICO, the UK's independent authority set up to uphold information rights in the public interest. The privacy of your data will be protected.
Registration No: Z8737433
Data controller: Santander UK PLC
Address:
2 Triton Square
Regents Place
London
NW1 3AN
Information correct as of 01/04/21 (ICO register)
Where are Cahoot located?
You may want to speak with the loan company in person. If you do, it's important to find a company whose offices are near your own address. Take a look at their office location on a map.
Help and support with debt
These are some of the organisations who provide free independent advice on debt:
Good luck!
Do you know your debt free date?
Affordable repayments with an end date in sight
Reduce pressure from people you owe money to
Stop interest and charges from soaring
Get started
References
CONC 5.2A Creditworthiness assessment