Can I Get a Home Improvement Loan without Equity? 2022
Can you get a home improvement loan without equity? There are plenty of options if you've been thinking about renovating your home to improve your quality of life or to increase its sale value – even without home equity. We discuss your no equity home improvement loan options here.
Seek professional tailored advice and guidance before making any decisions.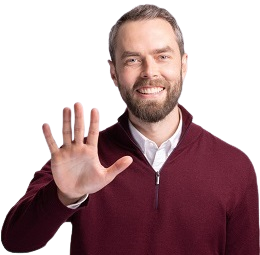 Find the best homeowner loan offers
Get a decision within an hour
Quote won't affect your credit score
GET STARTED
What's the best way to borrow money for home improvements?
There are lots of unsecured and secured methods of accessing credit to complete home improvements, not limited to personal loans, home equity loans, home improvement loans and even government grants. The best option to take should be determined on a case-by-case basis. Many factors will help you decide what route to take, including interest rates, your credit history and the actual home improvements you need to make, i.e. costs.
We've discussed some of the best ways to borrow money to complete a home improvement project below.
Unsecured personal loans and credit cards
Unsecured loans and credit cards will enable you to borrow a modest amount of money ideal for a smaller home improvement project rather than large-scale rebuilds. The benefit is that the personal loan will not use assets as collateral. On the other hand, unsecured personal loans and credit cards tend to have higher interest rates than some of the secured options below that could allow you to access a greater loan amount. This may not be true if you have an excellent or good credit report.
Remortgage and refinancing options
There are numerous remortgaging and refinancing options that could help you complete home renovations, such as a refinancing mortgage or reverse mortgage. A refinancing mortgage is when you take out a new mortgage that exceeds the remaining mortgage balance needed to pay off the mortgage (over-borrowing), giving you access to some of your home equity.
A reverse mortgage is possible when you are over 55 and own your home outright. You can then access close to the full value of the home (possibly as much as 90% and hundreds of thousands of pounds) and never have to make loan repayments. You'll only repay the money if you sell the property or it will be repaid from your estate when you die (possibly through a property sale).
Home equity loans
A home equity loan is a loan that uses the homeowner's home equity as collateral in the event they do not meet the repayment terms. For example, if your home equity (the property's current market value minus what's left to pay on an existing mortgage) is £100,000, you might be able to borrow as much as 85% of this amount with a lower interest rate than generally found on personal loans. But if you do not make monthly payments on time and in full, the lender can make you sell your home to recover the debt in a process called foreclosure.
Home Equity Line of Credit (HELOC)
A home equity line of credit – often shortened to HELOC – works in the same way as a home equity loan with two main differences. Whereas a home equity loan usually has fixed interest, a HELOC has variable interest rates. Secondly, a home equity loan pays the money out in one lump sum and a HELOC is paid out over a draw period of many years with the borrower choosing when and how much they draw – a bit like a credit card. This can be beneficial if your home improvement project is split into several stages as it can help you budget accurately.
Home improvement loans
A home improvement loan may be one of the best types of loans for making big or small changes to your property. Lenders provide these loans for the specific purpose of home renovation. Some home improvement loans work just like an unsecured personal loan but may allow you to borrow more than a personal loan would allow. And other home improvement loans are secured and may involve risking your car, home or other valuables.
Do you have to have equity in your home to get a home improvement loan?
You can get a home improvement loan without equity in your home. As most home improvement loans are either unsecured or secured against physical assets, you will generally not need to use property equity as collateral to get one of these loans. There may be some lenders who want to secure equity as collateral in the credit agreement, but you'll have many other options to choose from instead.
What's the difference between a home equity loan and home improvement loan?
Home improvement loans and home equity loans can both be used to complete a home renovation project – but they are not the same. Home equity loans always use the equity in your property as collateral, meaning homeowners can be forced to sell their home if they do not keep up with payments. On the other hand, most home improvement loans do not use home equity as security. Instead, they are unsecured or secured against other assets.
Thus, you are not required to have home equity to get most home improvement loans. But a home equity loan may offer a lower interest rate than a home improvement loan that is an unsecured loan due to less risk. Getting approval for either loan will depend on your credit score.
Can you get a home equity loan without equity?
You will not be able to get a home equity loan without equity. This is because home equity loans are secured against the equity in the home. Without equity, the lender has nothing to secure the loan against. Moreover, most lenders offer home equity loans with a minimum loan amount, usually £10,000. This means you'll need more than £10,000 of equity in your property to be suitable for most of these loans because lenders do not offer loans equal to 100% of the equity.
If you have assets but no home equity, you should look for a secured loan or a different type of loan, such as those listed at the start of this guide.
How to get a home improvement loan without equity
To get a home improvement loan with no equity in your home, you should search for lenders that offer these loans and do not use equity as collateral within the loan terms and conditions. This may mean looking for home renovation loans that are unsecured loans, or it may mean searching for secured loans that use cars or even your home as collateral instead. The latter will only be possible if you already own your home outright with no mortgage.
Once you have found a home improvement loan without needing equity, you'll have to ensure you qualify to apply. This typically means being of a certain age, having a minimum regular income and possibly declaring that you plan to live in the UK for at least half of each year. Approval of your application will depend on your finance and your credit score.
No equity home improvement loan options
There are scores of no-equity home improvement loans to compare in the UK. You can find these types of loans offered by lenders such as:
Halifax
The Second Mortgage Company
Santander
SunTrust Bank
Hearth
Nationwide Building Society
NatWest
Ulster Bank
Lloyds Bank
This is not an exhaustive list and there may be better options available. The lenders and banks above have been included as examples of where to look only – subject to change.
Is it possible to get a home improvement loan with bad credit?
People with a bad credit score will find it more difficult to get any type of credit compared to someone with a good or excellent credit score. These home loans typically require at least a good score, but you may be able to get one with a bad credit score at a higher interest rate.
You might want to improve your credit score before applying by paying off existing debts. It's also worth looking for mistakes on your credit file. If you review your file and see mistakes, ask the responsible lender to remove the mistake. Adding your name to the local electoral register can give your score a little boost as well.
Can you get a home improvement loan without owning a house?
You will need to own a property to qualify for a home improvement loan. Some people ask this question because they consider getting a home improvement loan to help with a family members' home improvement projects, who may not be able to get one due to a poor credit score.
However, many generic unsecured personal loans are simultaneously advertised as a home improvement loan by the lender. This is done to help them reach a wider range of people looking for a loan. Thus, you could still get the same unsecured loan although it might not be named as a home improvement loan.
How do I know if I can get a home improvement loan?
Even if you meet the loan criteria, there's no certainty that you'll be able to get a home improvement loan until you get a decision on your application. Multiple factors need to be considered before the bank or lender says yes.
You should not just apply to lots of lenders hoping one application will stick. Every application causes the lender to complete an assessment of your credit score. They leave a flag on your file each time to let other lenders know you've applied for cash. Too many of these flags can stop you from getting the loan because it suggests you could have undisclosed financial problems.
Some lenders can help you work out if you're likely to be accepted with a quote that doesn't affect your credit score. They use your honest information and answers to questions within a pre-screening process. This can be useful and stop you from applying for home improvement loans that you're not likely to get. Not all lenders offer this service.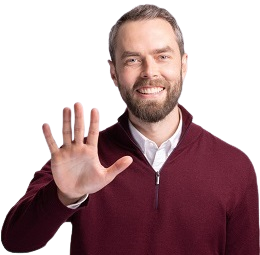 Find the best homeowner loan offers
Get a decision within an hour
Quote won't affect your credit score
GET STARTED
Read more and get money advice help!
Homeowners considering upgrading their property have lots of options to hand. A home improvement loan is just one of them, and it generally doesn't require you to use home equity as collateral within the loan agreement. The interest rates might not be as lucrative as you get when you secure the loan with home equity – i.e. a home equity loan or HELOC – but it has its merits.
Learn more about your options here on MoneyNerd and always get financial or mortgage advice before making a decision. Some free money advice charities could also help cut through the noise.