Cash4Unow Loans Reviews & Information 2022
Are you considering a loan with Cash4Unow Loans? Are you unsure where to find all of the info you're looking for? If any of these questions about Cash4Unow Loans sound familiar, you should read on. This loan guide will tell you about the loan details, company information, and customer reviews.
Don't worry, here's what to do!
There are several debt solutions in the UK that can be used to improve your finances. Choosing the right way to tackle your debt could save you time and money, but the wrong one could cause even more harm.
It's always best to find out about all your options from a professional before you take action.

Fill out the 5 step form to get started.
Who are Cash4Unow?
Cash4unow loans are provided by Novaloans Ltd. They are a UK based private limited company located in the Leeds area and have been operating since 2011.
What are the key details of a Cash4UNow loan?
Below we break down the key details of a loan from Cash4UNow. It's a good idea to analyse these carefully to decide whether it's the kind of loan you need.
APR
Minimum APR: 1306%
The APR for the loan is advertised at 1306%. This is a best case scenario. Depending on your individual circumstances, the APR could go up.
Loan Amount and Repayment Period
You can borrow between £150 and £600 if you're a new customer, or up to £1000 if you're an existing customer.
The loan repayment period can be between 4-6 months.
Example
Here's the representative example that they give on their website:
Representative APR: 1306% APR
Loan amount: £200
Interest rate: 292% pa (fixed)
Term: 4 months
Monthly repayments: £83.00
Total amount repayable: £332.00
Total cost: £132.00
Information correct as of 01/04/21 (Cash4UNow)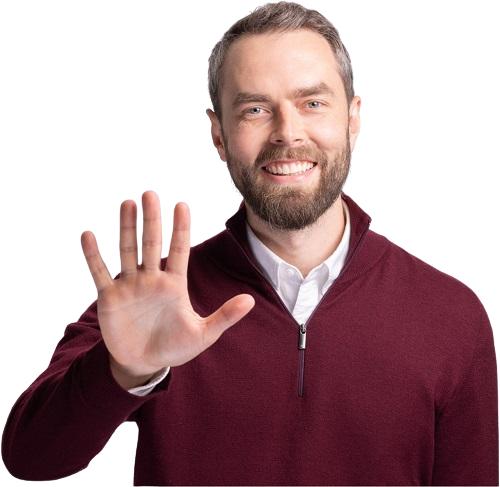 Are you struggling with debt?
Affordable repayments
Reduce pressure from people you owe
Stop interest and charges from soaring
Get started
How do I apply for a Cash4UNow Loan?
You can apply for a Cash4UNow loan online. You will receive a decision about your application within 15 minutes. They aim to fund any successful applications (send you the money) within the same working day.
Will I be accepted for a Cash4UNow loan?
Cash4UNow will assess you based on certain criteria. See if you qualify:
Age: 18-75
Residency: UK resident
Homeowner/tenant: You don't need to own your own home
Income: You must have a regular source of monthly income of at least £600
Bank: You need to have a UK bank account to qualify for this loan with a valid debit card.
Information correct as of 01/04/21 (Cash4UNow)
Cash4UNow Reviews
We highly recommend looking at a company's reviews to get an understanding of how previous customers rated their experience. Have a look at Cash4UNow reviews here.
Information correct as of 14/06/21 (Trustpilot)
How to complain about Cash4UNow?
Should you need to make a complaint about Cash4UNow, then you can use the details below to either write to them or call them.
Melanie Chapman
7 Limewood Way
Seacroft
Leeds
West Yorkshire
LS14 1AB
UNITED KINGDOM
+4408456769676
melanie.chapman@novaloans.co.uk
If Cash4UNow does not respond to your complaint then you should contact the Financial Ombudsman Service. They might be able to handle your complaint.
Information correct as of 01/04/21 (FCA)
The new regulations for Cash4Unow Loans
The Financial Conduct Authority looked into the lending industry recently and introduced new regulations for lending institutions. Let's look at them in more detail.
Law #1: the loan should have been affordable
It is imperative that if a loan is given to borrowers, they are able to afford to pay it back. You should complete an affordability test before a lending body gives you a loan. This is to determine whether you are able to pay back the loan, without any trouble.
According to the changes to the law, repayments should also have been sustainable. This means that you should be able to pay the money, while still being able to maintain regular commitments, such as your rent, food and other bills. You shouldn't have to borrow more money to be able to make repayments.
Read what to do if you can't pay back your debt.
Law #2: limits introduced on interest and charges.
There is a cap on interest and charges, which has been introduced by the Financial Conduct Authority. These are designed to try and protect borrowers from being faced with excessive charges. The caps include:
A cost cap of 0.8% per day on the amount you have borrowed. It includes both interest and charges.
Default fee cap of £15 – following the default, interest may still be charged, but it must not be more than the original rate of 0.8% per day.
Complete cost cap of 100% – you should not be asked to repay more than 100% of the money you have borrowed.
These limits are relevant to all credit agreements with an interest rate of 100% or more and that will either be fully or substantially repaid within a year.
There are additional laws which were brought into force in 2017. According to these, lenders have a responsibility to provide information on their products via a price comparison website. This must be authorised by the FCA, and borrowers should also be offered a summary of the total cost of what they have borrowed.
Law #3: the changes in Continuous Payment Authority
You may be asked to repay your debt using a Continuous Payment Authority – or CPA as it's commonly known as. With a CPA, the company you owe the money to will be able to debit money from your account, to repay the loan, whenever they wish.
New regulations regarding the CPA are now in place. One of these new rules is that the lender is only permitted to take payment on two occasions. They would be breaking the legislation if they make more than two attempts to take the money.
Other rules surround the amount of money they are permitted to take through a CPA. They are no longer allowed to take anything other than the full amount of money that is owed. They cannot take partial payments to try and make up the debt. Of course, you can arrange this with them through a repayment plan, but if no such arrangement is set up, they cannot do this. It is essential that you have given them permission, otherwise they are not adhering to the new regulations.
Feeling like Chandler?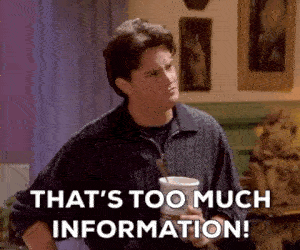 Is all this information starting to feel overwhelming? Don't panic! There's plenty of help available. You can get started below.
Lenders' responsibilitites
According to the law, lenders have a responsibility to:
Provide you with information on where you can access free independent debt advice.
Put a hold on debt recover for a period of time, giving you time to set up a repayment plan.
Ensure you are given reasonable time to repay the loan, possibly putting a hold on any interest in the meantime.
Company Information
After researching Companies House and their website, we found the following information about Cash4UNow:
Date of incorporation: 18 May 2011
Company status: Active
Company number: 7639288
Company type: Private limited Company
Website: http://www.cash4unow.co.uk/
Address: 7 Limewood Way, Leeds, West Yorkshire, LS14 1AB
Opening Hours: Monday – Thursday: 8 A.M – 8 P.M, Friday 8 A.M – 5:30 P.M
Phone number: +4401138873434
Information correct as of 01/04/21 (Companies House)
FCA Registration
Are Cash4Unow Credible?
Yes. Novaloans Ltd are a small, legitimate company, of which Cash4uNow is a trading name. Loans offered by Cash4UNow are limited in value to £400 for new customers and £750 for existing customers. They offer fee-free early repayment options for their loans. Novaloans are authorised and regulated by the Financial Conduct Authority, under the following details.
FCA regulated: Yes
FCA status: Authorised
FCA reference number: 672320
Trading names:
Cash4unow
cash4unow.co.uk
StatusTrading
novaloans
StatusTrading
novaloans.co.uk
Place of business:
7 Limewood Way
Seacroft
Leeds
West Yorkshire
LS14 1ABL
UNITED KINGDOM
Information correct as of 01/04/21 (FCA)
Data protection registration:
Data protection registration means that this company is registered with ICO, the UK's independent authority set up to uphold information rights in the public interest. The privacy of your data will be protected.
Registration No: Z2724368
Data controller: NOVALOANS LTD
Address:
7 LIMEWOOD WAY
SEACROFT
LEEDS
LS14 1AB
Information correct as of 01/04/21 (ICO register)
Where are Cash4UNow located?
You may want to speak with the loan company in person. If you do, it's important to find a company whose offices are near your own address. Take a look at their office location on a map.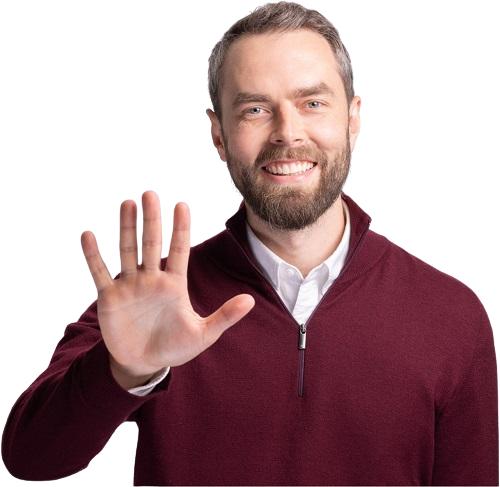 Are you struggling with debt?
Affordable repayments
Reduce pressure from people you owe
Stop interest and charges from soaring
Get started
References
CONC 5.2A Creditworthiness assessment