The Chrome Credit Card is used by thousands of people every day to pay for things like meals out, new clothes, holidays and suchlike. Credit cards are easier to carry than cash, they are quick and simple to use and just about everywhere you shop will accept credit cards for payments.
They are also very handy to have around in case of an emergency, such as paying for a breakdown vehicle to come out and tow your car to the nearest garage should your car break down in the middle of nowhere!
What is Chrome Credit Card?
Chrome credit cards offer a credit limit of between £250 and £1,000. Customers are able to increase their created limits over time, up to a maximum of 4000 pounds. Chrome credit card is issued by Vanquis Bank Limited, registered in the UK.
Chrome Credit Card Overview
| | |
| --- | --- |
| Issuer | Vanquis Bank |
| Network | Visa |
| Annual/monthly fees | £0 |
| Min credit limit | £250 |
| Max credit limit | Subject to status: £1,500 |
| Credit limit note | Increased to £4K if account held correctly. |
| Purchases | 29.5% |
| Purchases interest-free period (days) | 56 |
| Additional cards available | 1 |
Chrome Credit Card Fees and Charges
| | |
| --- | --- |
| Annual/monthly fees | £0 |
| Minimum monthly payment | 2.5% or £10 (whichever is greater) or the total of any interest, default fees and charges plus 2.5% of the outstanding balance. |
| Money transfer fee | 3% (min. £3) |
| Foreign usage charge (EU) | 2.99% |
| Foreign usage charge (rest of world) | 2.99% |
| Cash advance fee | 3% (min. £3) |
| Late payment fee | £12 |
| Duplicate statement fee | £5 |
| Exceeding limit fee | £12 |
| Additional card fee | £0 |
| Dormancy fee | £0 |
Chrome Credit Card Application Requirements
| | |
| --- | --- |
| Minimum Age | 18 |
| Residency | UK resident |
| Availability | Available to new customers |
Credit Card Tips
Here we will take a closer look at:
Good reasons why it may not be wise for you to take out a credit card
Some good alternatives to credit cards to try instead
Top tips for managing your credit card if you decide to go ahead and get one
See if you're likely to be accepted (in 1 minute!)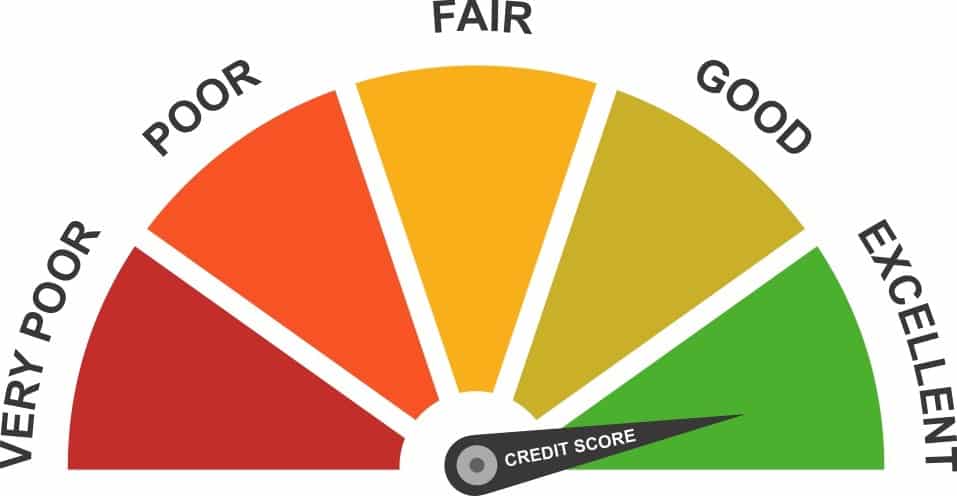 The first thing to do is get an accurate measure of your credit score. A recent law means you can get your credit score for free. Do this now. It takes 1 minute. I recommend Experian's free credit report as this is what most lenders use to assess your credit-worthiness. Don't worry, checking your score doesn't impact your score in any way.
Budgeting issues
A lot of younger people leaving education will be looking to making a start on their career but also will be seeking independence at the same time.
This means that their salary will need to stretch to cover the costs of renting a home, paying council tax, and maybe running a car as well as paying for other household bills on top.
These bills will be a monthly occurrence, and you need to budget for them if you're going to use a credit card.
The risk of overspending
If you know that you have poor spending habits and think that you may overspend, then getting a credit card, such as the Chrome Credit Card, may be the doorway to getting yourself into financial trouble.
Your salary wouldn't cover your credit card balance
As we will be discussing later in more detail, a good way to use a credit card to build your credit score is to use your card to pay for things, but then making sure you completely clear your balance each month by paying off what you owe.
This makes perfect sense when you are in a position where you can comfortably clear your credit card bill every month from your salary. However, should your earnings not meet with your credit card expenditure, this can mean you running into trouble.
Paying your Chrome Credit Card interest
Don't forget that if you fail to clear your Chrome Credit Card balance in full each month that you will be charged interest payments on what you owe, as you would with any credit card.
Rules to follow when getting the Chrome Credit Card to not go into debt
You may get a credit card like the Chrome Credit Card to build up your credit score. It can be an important aspect for securing loans and gaining more favourable credit rates.
Your credit score will depend on a lot of factors, such as your credit history, or even not having a credit history at all!
With a good credit score, you will be able to secure credit to buy a home or a new car, furnish your house or take an expensive holiday abroad. However, this does take time and excellent management of your credit card to achieve.
Let's take a look at some rules and guidelines to follow to help better manage your credit card and to avoid falling into debt.
Avoid having too many credit cards in your name.
Completely pay off your Chrome Credit Card balance each month. This will help you to more quickly build a good credit history. It will show future lenders that you are responsible with your money and can be trusted to pay on time.
Don't be tempted by free offers. Many credit cards come with freebies such as clothing, pizza and useful gadgets. While it may be tempting to take out a credit card offering the most freebies, it's important to only open cards if it's a wise financial decision.
Don't max out your Chrome Credit Card.
Alternatives to getting the Chrome Credit Card
If you have read this far and think that getting a credit card isn't for you, then you may want to consider another option.
One option open to you here is to get something called a 'prepaid credit card'. A prepaid card is a great way to help build up a solid credit score and show your potential future lenders that you can handle your money responsibly.
Prepaid credit cards
Prepaid cards are simply credit cards that have been pre-loaded with funds to spend. They can be used anywhere that accepts regular credit cards, so you don't have to worry that you will only have limited places where you can use them.
These cards are:
Ideal for people without any credit record that wants to build a good credit history
Great for helping you stick to a tight budget
Easier to carry than cash
Safer to carry than cash
Make it easy to keep track of your money
Plus, if you are still nervous about giving out your credit card number when buying online, then using a prepaid card can give you an extra level of security.
Debit card
A debit card is something that pretty much everyone with a bank account owns. A debit card is linked to your bank account and you can only use your debit card to spend what money is available in your everyday bank account.
You can use a debit card pretty much everywhere that credit cards are accepted. You can also get a prepaid debit card that works in the same way as a prepaid credit card. These can also be a handy way to teach teenagers about spending, budgeting and finance.
Can you build your credit score without a credit card?
Despite what you believe, you really can live without a credit card! Although we now live in a world where electronic payments are taken everywhere, you don't necessarily need to use a credit card to buy everything that you want.
No matter what bills you pay in your own name, whether they be your rent, mortgage, domestic bills, mobile phone or any other bill that carries your name, you can still build up enough of a good credit record to make it possible for you to qualify for more credit – as long as you pay everything on time over a period of time.