Credit Resolution Services – Here's What to Do 2022
For free and impartial money advice and guidance, visit MoneyHelper, to help you make the most of your money.
Have you been left confused or worried after receiving a letter or text message from Credit Resolution Services? You've probably never heard of this company before and assume it's a scam. But Credit Resolution Services is a real company that chases unpaid debt.
We explain what you need to do after getting a payment request from Credit Resolution Services. You might not have to pay!
Beating Debt Collectors
There are several ways to deal with Credit Resolution Services and improve your finances.
Choosing the right way to tackle your debt could save you time and money, but the wrong one could cause even more harm.
It's always best to find out about all your options from a professional before you take action.
Fill out the 5 step form to get started.
Who are Credit Resolution Services?
Credit Revolution Services is a debt collection agency operating in the UK. The company is authorised and regulated by the Financial Conduct Authority (FCA). They will buy debt from other businesses for below its value and make a profit when the debtor pays up. Or they will chase debt for other companies and take a cut when the debtor pays.
They can chase unpaid debts and arrears for a number of clients. Some of the Credit Resolution Service reviews online suggest some of their clients are gyms and fitness centres:
"My son had a letter from these and many phone calls and texts. It appears they act on behalf of a gym called xercise4less. My son had cancelled his DD for his gym membership after the initial contracted 12 month period was up."
Are you struggling with debt?
Affordable repayments
Reduce pressure from people you owe
Stop interest and charges from soaring
Get started
Is CRS a real company?
Credit Resolution Services (CRS) is a legitimate debt collection company. The company's FCA authorisation number is 626796.
However, it's important to know that a debt collection company is not the same as an enforcement company, also known as bailiffs. They can only chase you for the money with letters or take you to court. They cannot claim to have additional legal powers.
Credit Resolution Services reviews
Credit Resolution Services has received over 450 reviews on Trustpilot. They have quite a split of opinions with 60% of reviewers giving them five stars and 32% of reviewers giving them one star.
Here are some of the differences in opinion:
"Awful company. Made regular payments on time but would still be constantly harassed by text messages/phone calls saying I hadn't paid. Sent a complaint and they stopped… until the next month when they start again even when you've paid."
-Toyah (Trustpilot)
"Simple way forward easy to set up a payment plan."
-Barry (Trustpilot)
Credit Resolution Services letters
Credit Resolution Services will use whatever contact information they hold to contact you and get you to pay. They're most likely to send you a letter informing you of an outstanding debt and requesting you to pay. They should also offer to accept a payment plan when you're financially struggling.
The letter might threaten legal action if you don't make the payment by a certain date, and/or it could state they will add late fees. There is a chance that these legal threats are real and they might be planning to take you to court. Although, they could just be scare tactics to "encourage" you to pay.
Feeling like Chandler?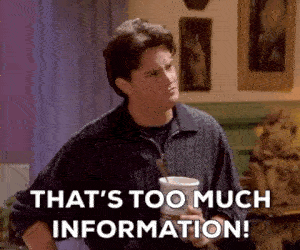 Is all this information starting to feel overwhelming? Don't panic! There's plenty of help available. You can get started below.
Can Credit Resolution Services come to my home?
Credit Resolution Services aren't enforcement agents and cannot come to your home or try to repossess goods. They can only contact you within sociable hours to ask you to make a payment or agree to a payment plan.
If Credit Resolution Services take you to court and win the case, they could employ bailiffs to recover the debt. This would add further expense to the amount you owe.
Should I pay Credit Resolution Services?
You might have to pay Credit Resolution Services if you owe them money and want to avoid legal action taken against you. But before you make a payment, you should check to see if your debt is still enforceable and ask Credit Resolution Services to prove you owe the money.
Check if your debt is statute-barred
Some debts that have not been collected within six years (or acknowledged) become statute-barred. This means the company cannot take you to court over them, and therefore you can never be legally responsible to pay. You should check if the debt CRS is chasing is still enforceable before agreeing to pay. You might not have to pay them a dime!
You can learn more about statute-barred debts here!
Send CRS a prove the debt letter
It's worth asking Credit Resolution Services to prove you owe the debt before paying, even if you know you owe the money. CRS must be able to provide evidence that you owe the debt, such as a copy of an agreement you signed.
We have made it easy for you to request proof of the debt the right way. Download our prove the debt letter template for free now. It's simple to add your information and fight back against Credit Resolution Services.
If CRS prove the debt you should either pay in full or agree on a payment plan to avoid potential court action. But only do this if the debt isn't statute barred already.
CRS didn't prove I owe the debt
f Credit Resolution Services don't prove you owe the debt, you're not obligated to pay until they do. If they don't prove the debt and take you to court, you should provide the judge with your requests for proof of the debt that wasn't properly replied to. This can help you win in court.
How do I contact CRS by phone?
There is no Credit Resolution Services contact number for debtors. The company asks for contact to be made via their website and online portals. However, you could try calling the corporate department on 01422 324 510.
Debt help is available!
If you are struggling with debts and arrears it's best to talk to friendly people who can help. There are a number of UK debt charities offering free and confidential support. And our own debt help page is packed with useful information and tips.
Are you struggling with debt?
Affordable repayments
Reduce pressure from people you owe
Stop interest and charges from soaring
Get started