Credit Resource Solutions Debt (CSR) – Should You Pay?
For free and impartial money advice and guidance, visit MoneyHelper, to help you make the most of your money.
Are you being contacted by Credit Resource Solutions (CSR) Debt Collectors about debt you have outstanding? Are you unsure if the debt is yours, and wondering whether you need to pay it? Are they asking you to repay debts which you believe you have already paid back? Are they even threatening court action against you? If these questions sound familiar or you are dealing with similar issues with debt collectors, this article will give you a better insight of what to do next.
It's not your fault. Complaints to the Financial Ombudsman have risen this year from 830 to 2,006, so it's safe to say that you're not alone.
Deal with your debt today and feel amazing tomorrow.
Don't worry, here's what to do!
You could get rid of Credit Resource Debt Collectors by writing off some of your debt.
There's several debt solutions in the UK, choosing the right one can take years off your debt, but the wrong one can be expensive and drawn-out.
Fill out the 5 step form to get started.
Who are Credit Resource Solutions?
Credit Resource Solutions is a debt collection agency that makes use of modern technology. The company is registered in the UK and offers around the clock customer service.
Why would you receive contact from Credit Resource Solutions (CSR) Debt Collectors?
Have you received a letter from this debt collector? I'll buy it off you for £5
Unfortunately, debt problems are extremely common, with millions of people suffering at the hands of debt issues. This explains why it is such big business. Debt collectors are plentiful and wear a range of different hats. Some work as part of the original creditor (the company you have the original debt with), others are independent businesses, and in some cases, there are even sole traders who work as debt collectors.
Are you struggling with debt?
Affordable repayments
Reduce pressure from people you owe
Stop interest and charges from soaring
Get started
Debt collectors try to collect payments on behalf of a wide range of companies, which may include banks, credit card companies and payday lenders. This is why you may not recognise the debt, as you don't owe the money to Credit Resource Solutions (CSR) Debt Collectors, it is another company you have the debt with.
The business model remains the same throughout. The debt collectors, will purchase the debt from the original creditor and they will pay a small amount for it, often just 20% of the original value. After they've paid for the debt, they then make a profit as soon as the debtor starts to make payments. Hence why they are so eager to get you to pay up! Morals are seriously lacking with most debt collectors and the way they operate. They don't tend to empathise with your situation, at the end of the day, they just want you to pay the debt – nothing else matters. The Office for Fair Trading found that bad practices amongst debt collectors were unfortunately, wide spread, and causing a great deal of distress to debtors.
Feeling like Chandler?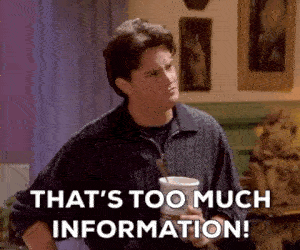 Is all this information starting to feel overwhelming? Don't panic! There's plenty of help available. You can get started below.
Find out if you owe the money
If you are contacted about debt, the first thing you would usually do is try and figure out a way to pay it. However, it is also important to check if this is really your debt. Speak to Credit Resource Solutions (CSR) Debt Collectors and ask them to provide information on whether the debt originated and the total cost of the debt, including a complete breakdown. You may find that the value is higher than you remember it, due to charges and interest.
You are within your rights to contact Credit Resource Solutions (CSR) Debt Collectors and request a copy of your credit agreement. This should be the original agreement. If they cannot provide this or they refuse to do so, you do not have to pay the debt.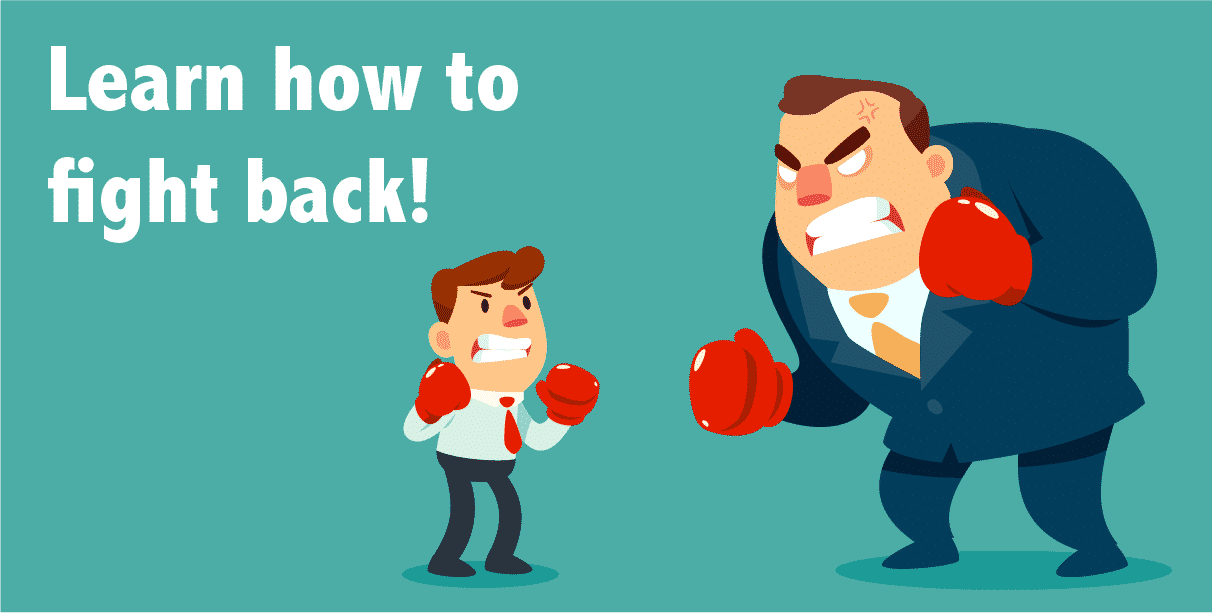 What to do if you can afford to pay
If Credit Resource Solutions (CSR) Debt Collectors are able to provide you with evidence, the next step is to clear the debt. If you are able to afford the payments, you should get rid of the debt as soon as possible. If for any reason, you are not able to pay it, ask the debt collectors to set up a repayment plan for you, at a rate you can afford. They may also accept a partial repayment to clear off the debt completely.
What debt collectors can do to ruin your life
Debt is a serious problem for many people and unfortunately, there are many debt collectors who take advantage of debtor's being in a vulnerable position. They may try to pressure you into paying by contacting you constantly about the debt, and they may even resort to calling you at your workplace. You should know that most of the threats are empty!
If you are being contacted by Credit Resource Solutions (CSR) Debt Collectors and they are using any underhand tactics, it can, of course, cause a great deal of distress. The debt support trust even found that many people who suffer from debt issues, will even contemplate suicide. Some debt collectors make debtors feel embarrassed, ashamed and humiliated about their financial issues. Between lenders giving credit to those who couldn't afford to repay it, and debt collection agencies hassling debtors about the debt, the situation got completely out of hand. Thus is why the government were asked to step it and take action on debt collectors, and as a result, they implemented some new regulations.
Credit Resource Solutions (CSR) Debt Collectors and the law
The Office for Fair Trading (OFT, 2012) put a set of guidelines in place for debt collection companies in order to try and protect debtors. These guidelines included:
Ensuring debtors are treated fairly and refrain from using any aggressive practices or deceit in order to try and get debtors to pay up.
Making sure all information provided to the debtors is clear and concise, and transparent.
Show consideration towards debtors who are facing financial difficulties.
Take the debtors circumstances into account, before determining the best course of action to take.
If Credit Resource Solutions (CSR) Debt Collectors are intimidating you or generally making you feel uncomfortable, and failing to stick to the guidelines, you would have a strong case for contacting the OFT and reporting them. They would be able to remove their license, if they deem this to be the most appropriate action to take.
To make a complaint about Credit Resource Solutions (CSR) Debt Collectors, you can use this online complaint form.
You may also find that some debt collectors pretend that they are working outwith the company you have the debt with, when they are actually part of it. Any lies like this go against the legislation and as such, you would have the right to report them to the OFT.
How do Credit Resource Solutions (CSR) Debt Collectors operate
If you have good knowledge about how debt collectors operate, you will be in a better position to be able to deal with them appropriately. These are some things to know about debt collection agencies.
They are highly incentivised
Chasing debt is not exactly a job that most people would relish, which is exactly why the agents at Credit Resource Solutions (CSR) Debt Collectors and other debt collection agencies would be highly incentivised. This means that they will usually receive a bonus based on the money they collect, so every payment is like gold! This is why they are so persistent about getting some money from you, no matter how much or little it may be. Not only that, but if they fail to record payments, they are likely to have questions to answer!
It is important to understand why they do what they do, and keep strong against their threats. The threats are usually empty, and you need to be able to stand up for yourself. If it is your debt, you are responsible for paying it, but you should only pay at a rate which works for your budget and circumstances. Although they may try to pressurise you into paying the full amount straight away, you should only do so if you are able to.
They may use call technology
There is likely to be a strong temptation to just ignore the calls you receive from Credit Resource Solutions (CSR) Debt Collectors, but this won't stop them from trying to speak to you. In fact, in some cases, they may even put call technology in place, which will explain why you may receive constant calls, one after the other. This call technology is put in place to try and frustrate you into answering. Even when you do pick up, the call might just be completely silent.
If you are receiving a constant stream of calls, you should take a note of when they happen, as this would be a breach of the guidelines set out by the OFT. You can also advise the agent of your intentions to report them to the Financial Ombudsman.
You can reach the Financial Ombudsman by phone on 0800 023 4567 or 0300 123 9123
Abusive calls
You may find that the agents at Credit Resource Solutions (CSR) Debt Collectors will start the call by being friendly and helpful, but this may change when they figure that you won't be able to make any payment to your account. This attitude change is against the legislations, and you have the right to make a complaint. If they are abusive or threatening towards you, it is important to keep a note of the contact and use this when you report them. The change of attitude is designed to try and break you down to the point were you will just pay anything to get them off your back, even if you can't really afford it. You do not need to take this abuse, and you should not do so. You have the right to make a formal complaint.
It is not easy to deal with this kind of behaviour and it can be hugely upsetting, but if you stay strong, and only pay what you can afford to, you will be in a better position to be able to deal with them in the best way to suit your circumstances. If it is appropriate, you can report them to the OFT using this online complaint form.
Are they allowed to discuss my debt with third parties?
If someone apart from you answers the call then agents frequently attempt to embarrass you by discussing your debt and financial problems with whoever answers the call. This could be a family member at your home, or it could be someone at your workplace. This is certainly illegal behaviour and breaches not only OFT guidelines, but also other privacy laws.
Again, such behaviour should be reported to the Financial Ombudsman on 0800 023 4567 or 0300 123 9123
The lies and deceit
In some cases, debt collectors will go as far as to lie to you, in an attempt to get you to pay up. The lies may be used to threaten you, for instance, they may say that they are operating as a bailiff and have the right to remove goods from your home, or they may even threaten you with criminal prosecution. They are not allowed to threaten you, and if they do, you have every right to make a complaint against them.
You should not give them permission to come to your home, as they don't have the right to do this. If they insist on this, and make you feel like you are under threat, you should contact the police.
Standing up against debt collectors
Debt collectors like Credit Resource Solutions (CSR) Debt Collectors may try everything in their power to get you to pay up, and unfortunately, their behaviour often leads people to feel distressed and even suicidal. It is by no means easy,
As we have seen, debt collectors such as Credit Resource Solutions (CSR) Debt Collectors are relentless and their behaviour could be responsible for mental ill-health and even suicide. Standing up to Credit Resource Solutions (CSR) Debt Collectors requires a degree of strength and courage few people possess. But there is help out there. Ultimately you need to get out of debt, but you need to do so in a controlled manner that will minimise your pain and distress. Ultimately all debt problems are solvable.
How to get debt help
If you need help with your debt, you will find that there are many options, and the good thing is, most of these are free of charge. There are a range of agencies who offer one-to-one help and support, and also commercial debt management companies who will charge you for providing debt help. Of course, it makes more sense to look at the free options, before considering the commercial companies. These are some of the most well-known organisations, who offer free help and guidance.
Citizens Advice Bureau (CAB) are experienced in providing help and support on all financial matters, as well as helping people with other day to day issues they are dealing with. They may ask you to prove you are getting help to deal with your debt.
Christians Against Poverty (CAP) another organisation who offer free debt help and advice.
StepChange offer free online debt advice and help people get in control of their finances.
Ways to write off your debt
You would be able to write off your debt by entering into an Individual Voluntary Arrangement (IVA). With this, you enter into an agreement with the debt collectors to pay a sum you can afford, or alternatively, you make monthly payments to the debt. The remainder of the debt will usually be written off, after around five years. The IVA process must be carried out by using an insolvency practitioner.
You can find a local licenced IVA insolvency practitioner here.
An alternative option you may want to consider is a Debt Relief Order (DRO). You would only be able to get this if you have £75 or less each month, when household bills are taken care of. You must not be a homeowner or have assets which amount to over £2000.
To apply for a DRO you will need to go through an authorised debt advisor. You can find a list of authorised debt advisors here.
To summarise
Although there have been many warnings around the debt collection business, from professional bodies and the government, some of the behaviour of these agents is questionable. You don't need to despair if you find yourself in this situation, as there is help out there. You can get help, regardless of how dire it may seem at the moment. If you are unable to afford to pay back your debt, you may be able to make monthly payments to clear it. Alternatively, if you believe the behaviour of debt collectors compromises the legislation, you can report them to the Financial Ombudsman, and in the worse case scenario, they may even lose their licence.
Credit Resource Solutions (CSR) Contact Details
Company Name: Credit Resource Solutions Limited
Other Names: CSR, Credit Resource Solutions (CSR)
Address:
3rd Floor West
Bowling Mill
Dean Clough
Elland
West Yorkshire
HX5 0EE
Contact Number: 01422 324 510
Website: www.creditresourcesolutions.co.uk/
Email: [email protected]
Monday – Thursday: 8:00 am – 7:00 pm
Friday: 8:00 am – 6:30 pm
Saturday: 9:30 am – 12:30 pm
Numbers they call from:
07972918711
07816415660
01527834016
Are you struggling with debt?
Affordable repayments
Reduce pressure from people you owe
Stop interest and charges from soaring
Get started