If you are struggling with personal debt and don't know where to turn, you might want to think about asking for help from Crosslight Debt Advice. We have compiled a full and easy-to-read Crosslight Debt Advice review for debtors considering reaching out to them.
Keep scrolling to uncover the important information about Crosslight Debt Advice. We will even answer the most asked questions about this debt help charity.
Who Are Crosslight Debt Advice?
Crosslight Debt Advice is a registered charity in the UK and authorised by the Financial Conduct Authority (FCA). The charity has just celebrated its 10-year anniversary after starting back in 2010.
They primarily offer help to people enduring financial hardship because of debt.
They do this in partnership with some churches and through corporate partners supporting them, such as TSB and Sturgeon Ventures. They may also make referrals to other UK charities and groups that can help their clients, such as foodbanks and mental health organisations for people dealing with other issues that debt can cause.
Find your best debt solution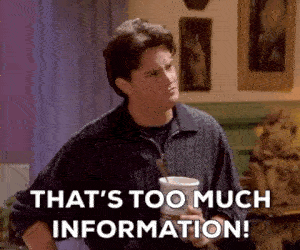 Is all this information starting to feel overwhelming? Don't panic! I've put together a 4 question debt calculator so you can quickly and easily find the best solution for you. Answer the four questions now.
What Debt Services Do Crosslight Advice Offer?
Crosslight Debt Advice are dedicated to helping their debtors through a number of services, including:
Debt advice
Phone appointments
Face-to-face appointments
Budget planning
Debt solution discussions
Communciating with your creditors
As you can see by the services listed, Crosslight Debt Advice do good work at the beginning of the debt solutions process by providing initial advice and ways to help in an ongoing nature (such as courses and budgeting support).
For the most part, they do not provide debt solutions like a commercial company does, such as Debt Relief Orders, IVAs, bankruptcy applications and so on. They will speak with your creditors to try and resolve matters. Their website does hint that they will refer debtors to people and maybe other charities that can help with specific debt solutions when needed.
They could refer one of their debtors to look for Debt Management Plans, which are a way to pay off the debt in instalments while also freezing interest rates on the debt to make paying it off occur quicker than normal.
Crosslight Debt Advice Customer Reviews
On the Crosslight Debt Advice website, they have a dedicated section to their client stories. They even have some videos you can watch of other people they have helped. There are some positive comments from their clients such as:
"The wonderful team of people made me feel comfortable and not embarrassed. Without their help I would have got really ill and suicidal through my mind being muddled and in a mess. I am very grateful for the help given to me and speak very highly of Crosslight. Thank you from my heart."

[Crosslight Debt Advice Website]
And…
"I wanted to say a very big thank you for seeing me on Tuesday morning. I was so struck by your kind approach, and the way in which you seemed to be totally non-judgemental and accepting. Your willingness to help ease the worry of debt was just so obvious!"

[Crosslight Debt Advice Website]
Crosslight Debt Advice FAQs
Do Crosslight Debt Advice make a profit?
No, as a registered UK charity none of their debt help services are commercial. They provide 100% free support and services to help their clients.
Why are Crosslight Debt Advice services free?
The way that Crosslight Debt Advice can offer their help for free is through donations that keep the charity going. If you want to donate to the charity, they have information online. Due to the recent pandemic, they need donations now more than ever.
Can I speak with Crosslight Debt Advice in person?
Yes, although the initial Crosslight Debt Advice appointment will be over the phone, there are ways that you can attend a face-to-face meeting with Crosslight Debt Advice staff.
Where are Crosslight Debt Advice offices based?
Their offices are mostly church buildings and church premises from the churches that they partner with. These are based in West London and West Kent. If you cannot attend here and you really want to meet in person, they can help you find another charity closer to you.
Does that mean I have to be religious to get Crosslight Debt Advice help?
No, anyone of any faith or no faith is able to get debt help from Crosslight Debt Advice. They do not discriminate based on religious beliefs.
Will Crosslight Debt Advice speak to my creditors?
Yes, one way that Crosslight Debt Advice can help is by speaking with you and then discussing solutions with your creditors. They are more likely to secure you an informal debt solution over a formal one that is legally binding.
Can Crosslight Debt Advice help even after legal proceedings have started?
Yes, as stated on their website, they can still speak with the parties involved if they have already begun legal action against you for the debt. They may be able to diffuse the situation and find a solution that works for everyone.
What extra resources do Crosslight Debt Advice offer?
Crosslight Debt Advice offer a wealth of other resources that can benefit people with money troubles. One of the best is there budgeting courses that will help debtors to manage their money while making debt repayments.
The Money Nerd verdict on Crosslight Debt Advice is…
We believe that Crosslight Debt Advice is a fantastic charity that does great work for debtors. We wouldn't hesitate to recommend their services for people wanting debt advice and support.
The only drawbacks to Crosslight Debt Advice is that their locations are focused in the south of England, and they may not be able to help directly with some debt solutions themselves.
Contact Details for Crosslight Debt Advice
Address:
Multiple addresses (see website for your nearest point of contact)
Contact number:
020 7052 0318
Website: