Crystal Collections Debt Collectors – Do You Have to Pay?
For free and impartial money advice and guidance, visit MoneyHelper, to help you make the most of your money.
It's estimated that around 8 million people in the UK are struggling with debt-related problems. So making ends meet, and having the occasional debt slip through the cracks is not a cause for concern, as it can happen to all of us. It's scary and stressful, but when dealing with debt collection companies such as Crystal Collections Limited, it's really important to know who they are, what they do, and most importantly, what you should do.
It's not your fault. Complaints to the Financial Ombudsman have risen this year from 830 to 2,006, so it's safe to say that you're not alone.
Deal with your debt today and feel amazing tomorrow.
Beating Debt Collectors
There are several ways to deal with Crystal Collections Debt Collectors and improve your finances.
Choosing the right way to tackle your debt could save you time and money, but the wrong one could cause even more harm.
It's always best to find out about all your options from a professional before you take action.
Fill out the 5 step form to get started.
Crystal Collections Debt Collectors
We will start off by answering some of the most frequently asked questions about Crystal Collections Ltd. It can always be stressful and upsetting to hear from a debt collection agency, often completely out of the blue, so this information should reassure you and help you come up with a plan of action.
Who are Crystal Collections Ltd?
Crystal Collections Debt Collectors is a debt recovery company. They specialise particularly in asset recovery and collection services. This means they are often charged with claiming property from you in the instance that you have failed to pay your debts. Their primary focus is in the asset and vehicle finance industry, and they operate across the whole of the UK.
They claim to have a workforce of over 100 people and a fleet of more than 70 vehicle transporters. In addition, they have an extensive vehicle storage infrastructure.
They have two addresses on their website. The London office address is Woodcroft Farm, Folkes Lane, Upminster, London, RM14 1TH. Their Mold office address is Unit 24, Mold Business Park, Wrexham Road, Flintshire, CH7 1XP.
Their registered office address is Riverside House, 1-5 Como Street, Romford, Essex, RM7 7DN.
You can give them a call on 01277 202 010, or send them an email at [email protected].
Are you struggling with debt?
Affordable repayments
Reduce pressure from people you owe
Stop interest and charges from soaring
Get started
Why is Crystal Collections Debt Collectors chasing me?
So you've had a letter from Crystal Collections Ltd. But why are they contacting you? And, more importantly, who are they? It's unlikely you would have done business with them before, so getting a letter from a company you don't recognise can be surprising, confusing, and more than a little worrying.
Crystal Collections Limited specialise in vehicle finance and asset collection. This applies to you if you have a vehicle on finance, or have purchased something under a credit agreement, and haven't been keeping up with payments.
If you don't make your payments, companies like Crystal Collections Debt Collectors can repossess your car. They act on behalf of their clients or the original creditors if their correspondence is continually ignored.
Feeling like Chandler?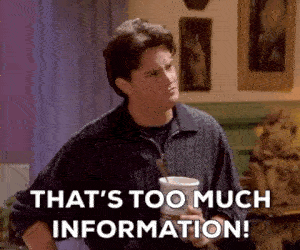 Is all this information starting to feel overwhelming? Don't panic! There's plenty of help available. You can get started below.
Crystal Collections Ltd also offers other services to their clients. These include:
An inspect and collect service. This is usually performed when your vehicle finance agreement comes to an end, and you decide to return the vehicle.
Vehicle repossessions. These are for when you have failed to keep up with your credit agreement repayments.
Reconnecting customers. If you've moved and not told them, they'll put the original vehicle finance companies back in touch.
Crystal Collections Ltd say on their website that they pride themselves on their 'empathetic, sensitive, and professional approach' when it comes to repossession. They aim 'to make a potentially stressful and difficult situation as simple as possible'. That being said, it's still worth trying to sort out this issue as quickly and easily as possible.
Are they a legitimate company?
We have all heard of fake debt collection agencies scamming the unfortunate, getting them to pay debts that they never had, so getting a letter from a company you don't recognise asking for an amount of money can always be a cause for suspicion. 'Is this a real company?' you might ask. Well, in the case of Crystal Collections Debt Collectors, they are very much a legitimate company.
They're registered with Companies House with the company number 03344014, and they were incorporated on 2 April 1997, although were founded back in 1995.
Crystal Collections Ltd is authorised and regulated by the Financial Conduct Authority (FCA), and they're also members of the Credit Services Association (CSA). In addition to this, they're also members of the Fleet & Leasing Association and the British Vehicle Rental and Leasing Association. These both tie in with their specialisation in vehicle repossession.
In addition, the company is also ISO Certified, meaning that they have a seal of approval from an external body, and are proven to be credible.
So the short answer here is yes, Crystal Collections Debt Collectors are a legitimate company. As such, you should take all correspondence from them seriously.
Who do they collect for?
Crystal Collections Ltd works primarily on the repossession of assets. In particular, they specialise in reclaiming vehicles for companies across the UK. They are reported to have worked with companies such as Santander Consumer Finance (if used to finance a vehicle) and Direct Auto Finance, amongst many other clients.
They've also been reported to work in business to business debt collection, national and international collections and status enquiries.
How to deal with Crystal Collections Limited
Now we have the basics down as to who Crystal Collections Ltd are, what they do, and why they might be contacting you, let's work out your next steps. Let's focus on what to do if they've been in touch with you. Following these guidelines will let you know where you stand, and what action you should take.
They keep on sending me letters and calling me
Persistence and debt collection agencies go hand-in-hand – they're almost legendary for their continued persistence in getting you to pay the debt. There is a fine line between persistence and harassment, and debt collection agencies are not allowed to harass you. Crystal Collection Debt Collectors are members and affiliates of some of the best known and respected financial governing bodies, so they will be expected to adhere to the rules.
In a nutshell, you should not ignore them, nor should you ignore any other debt collection agencies. It's rare that a company such as Crystal Collection Ltd contact you in error, and even if they have, ignoring them won't stop their letters. They can also escalate matters against you if you continue to ignore them.
What you can do though is dictate how you want to be contacted. For instance, you can ask that they only contact you in writing. This can be a good option, as it gives you physical proof of their correspondence if trouble arises down the line.
Ignoring the matter won't get rid of them, so it will save you a headache by dealing with the matter head-on.
Should I just pay Crystal Collections Debt Collectors?
At the end of the day, we all have to pay the debts we make at some point. There can be a few different conditions that might affect how you go about this. For instance, if you are able to prove that the debt isn't yours, or that the debt was issued to you illegally, then you can contest it. To do this, you need to make sure you have as much information as possible.
If you are certain that the debt is yours, and if you are capable of repaying it in full, then this is absolutely what you should do. One trick that could mean you have to pay slightly less is contacting the original creditor and seeing if repayment can be made to them rather than Crystal Collections Ltd.
Can I stop Crystal Collections Ltd from visiting my home?
It's rare that regular debt collection agencies will actually visit your home, as it's often a last resort for them if they see no further progress can be made from sending you letters and phoning you up. However, they are obliged to give you a warning letter declaring their home visit, which is usually sent with at least seven days' notice.
As Crystal Collections Debt Collectors primarily work within the asset repossession sphere, there's more likelihood of them visiting your home, especially if you ignore their correspondence and don't reach out to them yourself. Their primary concern is rectifying the debt for their client, so they will go to great lengths to reconnect you with the client who is owed the debt.
Financial and Legal Matters
It's essential to know and understand your rights when dealing with companies like Crystal Collections Debt Collectors, as you have more rights and options than you might realise. That being said, they also have rights and options, so it's important to know these too. While most companies have to adhere to rules laid out by their governing bodies, there have been some examples of companies breaching these rules.
Can they take action against me?
Other than writing letters to you and calling you, they can also potentially visit your home. If you fail to get in touch with them, they are permitted to escalate matters. On the Crystal Collections Ltd website, you can see that they pride themselves on their 'empathetic, sensitive, and professional approach'. This doesn't mean that they'll let you get away with it though! They can legally get the court involved if it seems like there's no other way to go. Here are some of the actions they might take:
A County Court Judgment – the courts demand you repay the creditors.
Issue a statutory demand – usually for debts over £5,000, this demand is often the first steps towards making you bankrupt.
Adding charges or extra fees to the amount you already owe – though this cannot be excessive.
Bailiff action – if the courts grant it, bailiffs are able to take your possessions to reclaim the cost of the debt.
So, you obviously don't want to have any of these happen. Not only will they cause you stress and worry in the short term, but they can also have long term implications. Your credit rating could end up being damaged in the process.
Do I have any rights?
Crystal Collections Debt Collectors are members of the Credit Services Association (CSA) as well as the Financial Conduct Authority (FCA), which means there is a code of conduct that they are expected to follow, and rules that they must adhere to. These include, but aren't limited to:
They can't call you up at unreasonable times of the day
They're not allowed to take payments without your permission
They cannot visit your home before 6am or after 9pm
They can't contact you in a way that doesn't meet the preferences that you outlined to them
They can't discuss your payments with a family member or employer
Knowing and understanding these rights is so important, as if there is any evidence of Crystal Collections Ltd disobeying these rules, it can make your debt null and void. Keep track of all your correspondence with them to ensure that they're obeying the rules.
I can't afford to pay Crystal Collections Debt Collectors – what can I do?
One of the hardest things in life is realising that you can't make a payment for an outstanding debt. It can be both overwhelming and embarrassing, but remember that you're not the first and you won't be the last. There are also a series of initiatives that can help you cope with the matter at hand.
Firstly, it would be worth contacting Crystal Collections Debt Collectors to explain your situation in full and acknowledge their correspondence. This will most likely put you on a good footing with them, and Crystal Collections Ltd could be likely to accept a repayment plan as a result of this. This means that instead of paying the amount in full, you make a series of installments towards the full amount.
There are also initiatives in place to help you pay these debts. Debt management plans and debt consolidation loans are both options that you can choose to help you pay off the debts you might have accrued.
Can I complain about them? How do I do that?
If you don't think that Crystal Collections Ltd have behaved in an appropriate manner, you have every right to make a complaint about them. After all, they are bound by the fairly strict rules laid out in their governing bodies. You can find a dedicated complaints policy document on their website, which takes you through the whole process.
Final Thoughts
That's just about everything you might need to know about Crystal Collections Debt Collectors, and how you might go about dealing with them. It can be confusing, overwhelming and stressful, but if you follow these tips, you should be able to get through it without too much pain or hassle.
Are you struggling with debt?
Affordable repayments
Reduce pressure from people you owe
Stop interest and charges from soaring
Get started
References
CONC 7.3 Treatment of customers in default or arrears (including repossessions): lenders, owners and debt collectors