Darcey Quigley Debt – Should You Pay
For free and impartial money advice and guidance, visit MoneyHelper, to help you make the most of your money.
Have you been left confused and worried after receiving a Darcey Quigley debt letter? You aren't the first and won't be the last. Darcey Quigley & Co debt letters can be intimidating, but we can help you deal with them the right way. Read on to learn your rights and push back.
Beating Debt Collectors
There are several ways to deal with Darcey Quigley debt collectors and improve your finances.
Choosing the right way to tackle your debt could save you time and money, but the wrong one could cause even more harm.
It's always best to find out about all your options from a professional before you take action.
Fill out the 5 step form to get started.
Who are Darcey Quigley & Co Ltd?
Darcey Quigley & Co, also known as Darcey Quigley for short, is a commercial debt collection company. They work for other companies to recover unpaid invoices and arrears when the client has been unsuccessful at recovering payment(s).
Darcey Quigley charges a fee for their services and may take a commission from any payment from the debtor makes. In a nutshell, the company that is owed the money will outsource the job to collect the debt to Darcey Quigley Debt Collection.
Are you struggling with debt?
Affordable repayments
Reduce pressure from people you owe
Stop interest and charges from soaring
Get started
Who do Darcey Quigley & Co collect for?
Darcey Quigley states on its website that they work with a wide variety of clients to recover debts from many different industries. This includes:
Construction
Exporters
Manufacturing
Engineering
Wholesalers
Recruitment
They don't just recover unpaid debts in the UK either. They also offer an international debt recovery service. At the time of writing, the company's website states that they've collected over £500 million for over 10,000 clients.
Darcey Quigley & Co reviews
Darcey Quigley has mixed reviews online, even from the companies that use their services to recover money owed. Here are some examples of the comments you can find online:
"This company charged me fees after they've informed me that they've recovered a debt from my client. However, after paying their fees I have contacted my client to pay what I was made to believe it was agreed between Darcey Quigley and my client, however, my client has informed me that Darcey Quigley did not make a final agreement with the client. I was shocked. this is really called theft."
"Great all-round service. Been trying to get my invoice paid for 6 months and they do it within the week. Fantastic result."
Are Darcey Quigley & Co bailiffs?
Darcey Quigley & Co are not bailiffs. They are a debt collection agency only, which means they try to chase unpaid debts before their client takes legal action, or until they become statute-barred.
Once a judge asks a debtor to pay, they must do so or face debt enforcement action. One method of enforcing the judge's decision is to use bailiffs, who will come to your home and seize goods. Darcey Quigley & Co cannot come to your home, force entry or take your possessions. They're not allowed to suggest they can do these things to intimidate you.
Feeling like Chandler?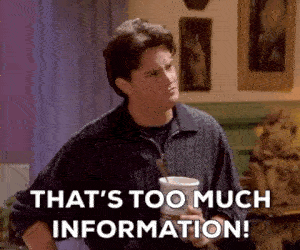 Is all this information starting to feel overwhelming? Don't panic! There's plenty of help available. You can get started below.
What can Darcey Quigley & Co do?
Darcey Quigley & Co can make contact with you and ask you to make the payment. They may do this by calling, texting, emailing and via letters. They must never discuss your debt with someone else.
If you think Darcey Quigley & Co are contacting you too frequently or at unsociable hours, you should make a complaint to them. You can even tell them your preferred contact methods and times. If they persist in harassing you, you should tell the Financial Ombudsman Service about their collection tactics.
Darcey Quigley & Co debt letters
You are likely to receive a Darcey Quigley debt letter, which is really called a Letter Before Action (LBA). The LBA tells you that legal action will be taken if you don't pay in full by a deadline. It's designed to make you pay quickly to avoid future legal action.
However, there is no way of knowing whether the threat of legal action is real or empty. Some debt collection agencies will threaten court action even when the client has no intention to go to court. This is to scare you into paying. Yet, it's a risk to assume no legal action will be taken.
Should you pay Darcey Quigley & Co?
You might end up having to pay Darcey Quigley & Co, but you shouldn't pay straight away. Before paying Darcey Quigley & Co, you can ask them to prove that you do in fact owe the money. This is also useful if you think there has been a mistake or they have the wrong person.
Unless they show you a copy of a signed agreement you made with their client, there is no obligation to pay. And if they don't prove the debt but you get taken to court, you can show the judge that you asked for proof and it wasn't acknowledged. You should ask for proof by writing a letter and keeping a copy just in case.
Sending a prove the debt letter
MoneyNerd has made creating a prove-it letter easier than ever. Download our prove the debt template and add your own details easily. This will save you time and worry when asking Darcey Quigley Debt Collection to prove the debt.
Before you ask for proof do this!
Before you write a prove-the-debt letter, you should check if another loophole could get you out of having to pay. This other loophole is called statute barred debt. Many UK debts that are at least six years old don't have to be paid. The courts don't deal with these older debts, and therefore, you can never be forced to pay.
Read more about debts that become too old to be collected and see if yours qualifies!
Darcey Quigley & Co debt help
You can get additional support dealing with Darcey Quigley debt by speaking with a UK debt charity. You can also find lots of information about different stages of the debt recovery process on our debt help hub.
Are you struggling with debt?
Affordable repayments
Reduce pressure from people you owe
Stop interest and charges from soaring
Get started