You might have heard of Step Change UK and Citizens Advice – but have you heard of the Debt Advice Foundation?
They are another debt help charity which debtors can use for free. Understand more about what they offer and how they might be able to help you get out of debt in this review post.
What Is the Debt Advice Foundation (DAF)?
The Debt Advice Foundation, also known as DAF, is a charity, officially registered in England and Wales. Their charitable work aims to reduce the number of people facing debt in the UK by first providing financial education to avoid debts in the first place, and by helping people out of debt. They currently claim to help over 10,000 people in debt every year.
Their debt help centres around free debt advice and a small number of debt solutions…
Debt Advice Foundation Services
Their debt help service begins with getting your information and understanding your debt situation. They use this to provide free debt advice which could include recommending one of the following debt solutions:
Debt consolidation
Debt Management Plan (DMPs)
Individual Voluntary Arrangement (IVA)
Debt Relief Order (DRO)
Bankruptcy
These debt solutions will cover people who have small and large debts. One of the more serious solutions is bankruptcy, which often gets a bad rap because people don't really know what it involves. However, bankruptcy may be the smart choice for some people and could be the right thing to do.
If you have multiple serious debts and can't see a way out, you might want to learn more about bankruptcy, the process and its consequences. Money Nerd has published a complete guide on bankruptcy that anyone can understand.
Find your best debt solution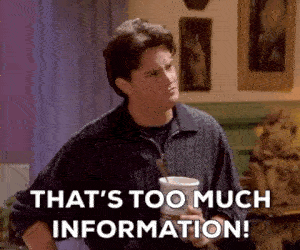 Is all this information starting to feel overwhelming? Don't panic! I've put together a 4 question debt calculator so you can quickly and easily find the best solution for you. Answer the four questions now.
Debt Advice Foundation: Customer Experiences
When we write reviews on debt management companies and debt charities, we try to find external reviews to ensure genuine and unbiased information. There are currently some good Debt Advice Foundation reviews on Google reviews, but these reviewers didn't leave a comment.
Thus, we had to take a look at reviews on the DAF website via their dedicated reviews page:
"I spoke to a wonderful advisor called Rachel who was amazing, she was very understanding and patient, explained everything clearly and was not at all judgemental about the mess I was in […]"

[Debt Advice Foundation]
"After the initial phone call, which was one of the hardest calls I have ever had to make, going through our income and outgoings as it made me realise exactly the situation we were in, I know this is a cliche but it really was like a weight had been lifted. […]"

[Debt Advice Foundation]
Debt Advice Foundation FAQs
Is the Debt Advice Foundation really free?
Yes, as a registered charity the Debt Advice Foundation is completely free with no hidden charges. They are not allowed to charge for their services and make a profit out of you due to their status as a charity.
Can Debt Advice Foundation help all debtors?
The Debt Advice Foundation is set up to help with a vast number of debt types. They even provide people with advice on student debt. Their range of debt solutions also works in their favour as it means they can provide debt help to people with small, large and multiple debts.
What is the DAF process?
The process of using Debt Advice Foundation services is simple. You must first make contact with them and provide some key information about you, your finances and the debt itself. They can then assess the situation and make a recommendation about what debt solution could work best for you. You never have to take their advice if you don't want to or want to get a second opinion. If you do, they can arrange for the solution to be put in place. But they may not be able to the solutions they hoped.
Is Debt Advice Foundation available for Scottish residents?
Unfortunately, not, Debt Advice Foundation is a registered charity in England and Wales – and they do not provide debt solutions for Scottish residents. The services on offer are not applicable to the Scottish debt industry.
What is the Debt Advice Foundation number?
To contact Debt Advice Foundation, you can call them on the number at the end of this guide. We have added their website details there as well.
What do I need to do before calling DAF?
But hold your horses… before you call you must complete the Debt Advice Foundation checklist. This is a PDF download from their website which asks you to collect information on a number of things, mainly your income and expenses. But you will also need to gather info on any assets you have and information about the creditor(s) chasing you for money.
Will Debt Advice Foundation speak with my creditors?
They might speak with creditors on your behalf, especially if they are trying to organise a debt solution for you.
Can Debt Advice Foundation stop debt letters and scary calls?
Some debt solutions will make debt calls and letters stop, either quickly or in time as admin processes update (some creditors use automated calling technology). But other solutions like DMPs may not prevent future debt calls.
Can Debt Advice Foundation guarantee an IVA?
No, even if experts think you would fit an IVA, your creditors have no obligation to accept the IVA. And for this reason, nobody – including Debt Advice Foundation – can say for certain you will get an IVA.
What does MoneyNerd make of Debt Advice Foundation?
We believe Debt Advice Foundation to be one of the best debt charities and a great option to get debt solutions for free. Unless you have Scottish debts, they are probably worth contacting.
Contact Details for Debt Advice Foundation
Address:
Debt Advice Foundation
1 Anchor Court
Commercial Road
Darwen
BB3 0DB
Contact number:
0800 043 40 50
Website: