Debt Advisors UK Reviews & Break Down 2022
For free and impartial money advice and guidance, visit MoneyHelper, to help you make the most of your money.
Have you been looking for a debt solution and come across UK Debt Advisors online?
Learn more in this Debt Advisors UK review. We have compiled all the factual information about this company that you'll need to know: what services they offer, what customer reviews say, and the registered company details.
Don't worry, here's what to do!
There are several debt solutions in the UK that can be used to improve your finances. Choosing the right way to tackle your debt could save you time and money, but the wrong one could cause even more harm.
It's always best to find out about all your options from a professional before you take action.

Fill out the 5 step form to get started.
Who Are UK Debt Advisors Ltd?
Debt Advisors UK, also known as UK Debt Advisors, helps people who are in debt. Based in Loughborough, the company was established in 2019.
Are you struggling with debt?
Affordable repayments
Reduce pressure from people you owe
Stop interest and charges from soaring
Get started
Debt Advisors UK Debt Solutions
What debt solutions do UK Debt Advisors provide information about? We've compiled below a list of some of the debt solutions that UK debt advisors include on their website.
Debt Advisors UK provides information about four debt solutions that debtors in England and Wales can benefit from. Similarly to many Debt Management Companies these are:
The first debt solution on that list is the one that is advertised the most. This is normal because an IVA is a solution that can wipe as much as 85% of big debts! However, they are not to be taken lightly or entered into with serious thought, as there are some negative consequences.
It is only suitable for people with bigger, multiple debts. The IVA is arranged with your creditors and is legally binding. You will usually have to make repayments for 60 months.
Scottish Debt Solutions
Debt Advisors UK do not provide information on any debt solutions for people living in Scotland.
In-Person
Sometimes it's easier to talk face-to-face rather than over the phone. UK debt advisors doesn't specify whether they offer in-person services. You could ring up and ask whether you can go into their offices to speak to them. It's not uncommon for some of the UK's bigger Debt Management Companies to have in-person services, so it's worth asking.

Information correct as of 07/04/21 (UKDebtAdvisors)
Debt Advisors UK Reviews
Debt Advisors UK has almost 100 reviews on Trustpilot at the time of writing. This can be useful to understand how other people have found their interactions with UK Debt Advisors. Take a look at their up-to-date reviews here.
Information correct as of 11/06/21 (Trustpilot)
How to complain about UK Debt Advisors?
Should you need to make a complaint about UK Debt Advisors, there are company details that you can use to either write a formal complaint letter to, or call and complain. We found these complaints details on the FCA register.
The Blue Office
Narrow Lane
Wymeswold
Loughborough
LE12 6SDL E 1 2 6 S D
UNITED KINGDOM

+4401509380015
If UK Debt Advisors do not respond to your complaint after 8 weeks, you can get in touch with the Financial Ombudsman Service. For the FCA regulated activities that this firm has permissions for, the FOS should be able to handle your complaint.
Feeling like Chandler?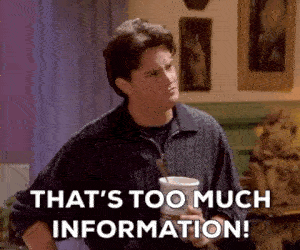 Is all this information starting to feel overwhelming? Don't panic! There's plenty of help available. You can get started below.
Company information:
All the important company details about UK Debt Advisors are registered on Companies House, if they're not detailed directly on the company's website. After researching Companies House and the UK Debt Advisors website, we found the following information:
Date of incorporation: 26 April 2019
Company status: Active
Company number: 11965980
Company type: Private limited Company
Website: https://www.ukdebtadvisors.co.uk/
Address:
The Blue Office
Narrow Lane
Wymeswold
Loughborough
LE12 6SD
UNITED KINGDOM
Opening Hours: Monday – Friday: 10:00am – 6:30pm
Phone number: +4401509380015
Information correct as of 07/04/21 (CompaniesHouse)
FCA registration:
The Financial Conduct Authority (FCA) is the conduct regulator for financial services firms and financial markets in the UK. Being registered with the FCA means that UK Debt Advisors' conduct is regulated: they have to abide by FCA governing rules which are designed to protect customers from malpractice and fraud.
FCA regulated: Yes
FCA status: Appointed representative
FCA regulated activities: n/a
FCA reference number: 922142
Trading names: Debt Freedom For You
Connected businesses: Superior Insolvency Solutions Limited
Place of business:
The Blue Office
Narrow Lane
Wymeswold
Loughborough
LE12 6SD
UNITED KINGDOM
Information correct as of 07/04/21 (FCA)
Data protection registration:
With Debt Advisors UK, the privacy of your data will be protected. Data protection registration means that UK Debt Advisors is registered with ICO, the UK's independent authority set up to uphold information rights in the public interest.
Registration No: ZA523512
Data controller: UK Debt Advisors Limited
Address:
The Blue Office
Woodland Granaries
Narrow Lane
Wymeswold
Leicestershire
LE12 6SD
Information correct as of 07/04/21 (ICO)
Where are UK Debt Advisors located?
It can be helpful to know exactly where a company is located. Perhaps you want to know whether it would be easy to visit their offices, or perhaps you're just nosey! Take a look at their office location on a map.
Debt Advisors UK FAQs
Is UK Debt Advisors a scam?
No, UK Debt Advisors is a legitimate business that is monitored by the FCA.
How do I contact UK Debt Advisors?
You can contact UK Debt Advisors by calling them on the phone number provided at the end of our review.
Contact Debt Advisors UK
Address:
The Blue Office
Woodland Granaries
Narrow Lane
Wymeswold
Loughborough
LE12 6SD
Contact number:
01509 380015
Website:
Are you struggling with debt?
Affordable repayments
Reduce pressure from people you owe
Stop interest and charges from soaring
Get started