We have compiled the most important, in depth information on Debt Advisory Scotland. Learn about their services, customer reviews and the company details.
About – who are Debt Advisory Scotland?
Debt Advisory Scotland helps people in debt. They are located in Glasgow and were established in 2006.
On their website they say:
"If you are struggling to get out of debt, it's time to break the cycle with Debt Advisory Services (Scotland) Ltd!"
Find your best debt solution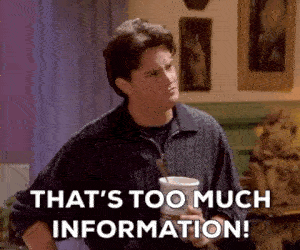 Is all this information starting to feel overwhelming? Don't panic! I've put together a 4 question debt calculator so you can quickly and easily find the best solution for you. Answer the four questions now.
What debt solutions does Debt Advisory Scotland provide information about?
Find out below whether Debt Advisory Scotland provides the kind of help you need.
Scottish Debt Solutions
Debt Advisory Scotland provides information on their website about debt solutions exclusively to people in Scotland. Those being:
Debt Management Plan (DMP) – an informal debt solution and can be adjusted to suit your needs.
Debt Consolidation Loan – taking out a loan to pay off all your other loans so that you only have one monthly payment.
Debt Arrangement Schemes – tis involves you making affordable monthly payments towards your unsecured debts over a longer period of time until your debts are repaid.
Minimal Asset Process – This is a route into bankruptcy for people with few assets.
Sequestration – Sequestration is the Scottish legal term for bankruptcy where you are formally declared bankrupt
Trust Deeds – formal agreements between debtors and their creditors where the debtor agrees to pay back as much as they can afford towards their debts over an agreed period.
In-Person
Sometimes it's easier to talk face-to-face rather than over the phone. Debt Advisory Scotland doesn't offer in-person services, which means you can't go into their offices to speak to them.
Information correct as of 21/04/21 (Debt Advisory Scotland)
Debt Advisory Scotland reviews
It's important to see how other customers have rated their experience with Debt Advisory Scotland. Take a look at their up-to-date reviews on Google.
Information correct as of 14/06/21  (Google Reviews)
Company information:
After researching Companies House and their website, we found the following information about Debt Advisory Scotland:
Date of incorporation: 2 February 2006
Company status: Active
Company number: SC296502
Company type: Private limited Company
Website: https://www.debtadvisoryservicesscotland.co.uk/
Address: 3 Bute Crescent Bearsden Glasgow East Dunbartonshire G61 1BS SCOTLAND
Opening Hours: Monday – Friday 8 A.M – 8 P.M, Saturday 9 A.M – 1 P.M
Phone number: +4401415637240

Information correct as of 21/04/21 (Companies House)
FCA registration:
The Financial Conduct Authority (FCA) is the conduct regulator for financial services firms and financial markets in the UK.
FCA regulated: Yes.
FCA status: Authorised.
FCA regulated activities: 1) Consumer Credit – Debt Adjusting, Debt counselling 2) Claims Management – Advice, investigation or representation in relation to a financial services or financial product claim
Seeking out, referrals and identification of claims or potential claims (personal injury claim; financial services or financial product claim; housing disrepair claim; claim for a specified benefit; criminal injury claim; employment related claim) 3) Agreeing to carry on a regulated activity
FCA reference number: 671573
Trading Names: Moneywiser / The Debt Advisory Service (Scotland)
Place of business: Wade House 52 Merrion Centre Leeds West Yorkshire LS2 8NG UNITED KINGDOM
Information correct as of 21/04/21 (FCA)
Data protection registration:
Data protection registration means that this company is registered with ICO, the UK's independent authority set up to uphold information rights in the public interest. The privacy of your data will be protected.
Registration No: Z9406864
Data controller: Debt Advisory Services (Scotland) Limited
Address: 3 Bute Crescent Bearsden Glasgow G61 1BS
Information correct as of 21/04/21 (ICO)
Debt Advisory Scotland FAQs
Is Debt Advisory Scotland a scam?
No, Debt Advisory Scotland is not a scam. They are a registered insolvency practitioner that must abide by debt industry and financial industry laws when providing their services.
What is the Debt Advisory Scotland number?
We have added the contact number for Debt Advisory Scotland at the end of this review. The number is 100% free to call. Alternatively, you can send them a message via their website and get a callback.
Debt Advisory Scotland Contact Info
Address:
3 Bute Crescent
Bearsden
Glasgow
East Dunbartonshire
G61 1BS
SCOTLAND
Contact number:
0800 011 2322
Website: