Debt Consolidation and Impact to Your Credit Score
Featured in...
If you're worried about debt and how to pay it off, this article can help. We'll explain what debt consolidation is, how it can affect your credit score, and how to choose the best debt consolidation loan for you.
You're not alone in feeling worried. Over 170,000 people visit our website every month to get advice on debt solutions. We understand your concerns, so we'll show you:
What debt consolidation is and the different types you can choose from.
The good and bad points of different debt consolidation options.
The real cost of a bad debt consolidation loan.
How debt consolidation can affect your credit score, for better or worse.
How to rebuild your credit score after debt consolidation.
We know that talking about debt can be hard, as some of us have been in your shoes. We've felt the worry and stress, but we've also found ways to manage our debt and improve our credit scores. We're here to share those ways with you and help you find a solution that works for you.
Let's dive in and talk about your options.
What is debt consolidation?
Debt consolidation is exactly like it sounds. It involves consolidating multiple debts into a smaller number of debts. 
To do this, you must take out new credit, such as a debt consolidation loan, and use the money to pay off multiple other debts in your name. You can do this to tackle personal loan arrears, credit card debt or a combination of both. 
In doing so, you have reduced the number of creditors you owe, which makes budgeting and keeping up with monthly repayments easier. It could be a great way to make sure you get back on track and avoid any more late payments. 
Moreover, you may be able to reduce the cumulative amount you pay by taking out new credit with a lower interest rate. You don't have to consolidate all of your debts into just one payment if it's not advantageous; simply consolidating two debts into one can be a step forward. 
Note: debt consolidation is a good idea for some, and not so beneficial to others. You should seek free debt advice before attempting to consolidate debt. 
The different types of debt consolidation
There are four main types of debt consolidation. You could:
Use a debt consolidation loan to pay off multiple other debts. Debt consolidation loans are specifically used for this purpose only. 
Use a balance transfer credit card to pay off multiple credit cards. This can only be used for credit card debt, whereas personal loans can be used for loan debts too. 
Remortgaging can release home equity and that money can be used to pay off existing debts. As this is not an unsecured debt, it usually carries more risk. 
Some debt solutions fall within the category of consolidating debt. For example, a Debt Management Plan lumps your debts together and then you make one monthly payment. 
Pros and Cons of Various Debt Consolidation Options
Like with any type of debt consolidation, there are pros and cons to each. I have listed these below in correlation to the main types listed above:
Using a debt consolidation loan
Pros:
Can be a very effective solution in tackling debt because it lumps all debts together to create one affordable monthly repayment.
Reduces interest rates
Reduces the risk of forgetting to pay one of your creditors
Can help rebuild your credit score
Cons:
Will negatively impact your credit score, thanks to the hard inquiry made to begin with
You could end up paying a high-interest rate on your debt consolidation loan
Missing a payment may set you back further with late fees.
Use a balance transfer credit card
Pros:
You can take advantage of lower interest rates, therefore saving you money on your overall debt
You can move to a card with better terms such as rewards for spending or more appealing interest rates
Cons:
You could end up with higher interest rates
Balance transfers may become expensive
Balance transfers can damage your credit score if managed incorrectly.
Remortgaging
Pros:
Mortgage loans have much lower interest rates than credit card or personal loans
Your monthly mortgage payments will become a lot lower
Remortgaging frees up cash with a longer time limit. For example you may take out a debt consolidation loan that will give you 5 years to pay off, but a mortgage could be stretched for 20 years.
Cons:
You'll be paying for your mortgage for longer. This includes interest rates.
You'll now be repaying a secured debt, meaning if you miss mortgage payments your lender could take possession of your home.
Early repayment charges can be costly.
Debt management plan
Pros:
No need to deal with creditors anymore because your DMP provider does that for you.
You may be able to freeze interest and charges on your debt.
If you make your reduced payments on time and in full, you'll find that your credit score will eventually begin to increase.
Cons:
Debt management plans aren't legally binding. This means your creditors could pursue court action against you if they're not happy with the amount they're getting from the DMP
Your creditor may not even accepts your initial payment offer.
DMPs are usually more expensive than other debt solutions.
The true cost of a bad debt consolidation loan
Think about this.
If you get a £30,000 debt consolidation loan at 4% on a 15 year term, it'll cost you £221 per month to pay back. That exact same loan at 5% is about £18 per month more expensive.
Well, that's a full £2,916 more expensive over the entire term.
Fill out the short form below to access the best debt consolidation loan rates available from the UK's leading lenders.
Does debt consolidation affect my credit score?
Consolidating your debt may help or hurt your credit score over time, but for the most part, it is not really the act of consolidating debt that decides this. It is how you keep up with monthly payments and manage your finances after deciding to consolidate your debt. 
We've broken this down for easy understanding. 
How does a debt consolidation loan affect credit score?
Applying for a debt consolidation loan will require the lender to check your credit score. You'll probably need a fair or good credit score for you to be able to be approved for a debt consolidation loan. However, there are lenders who provide these loans for people with poor credit and payment history. 
By making an application and causing the lender to check your credit score, a mark is left on the file to show they have made the check. This doesn't really hurt your credit score, but if you were to erratically apply for many debt consolidation loans after rejections, this can damage your credit history. 
The same is true for people who are trying to consolidate their credit cards with a balance transfer credit card. Applying for too many of these cards in a short period of time can be damaging.  
If you are applying for debt consolidation loans or balance transfer cards, it's worthwhile checking your credit rating first. Spotting a mistake and having it removed can make a big difference to any credit application.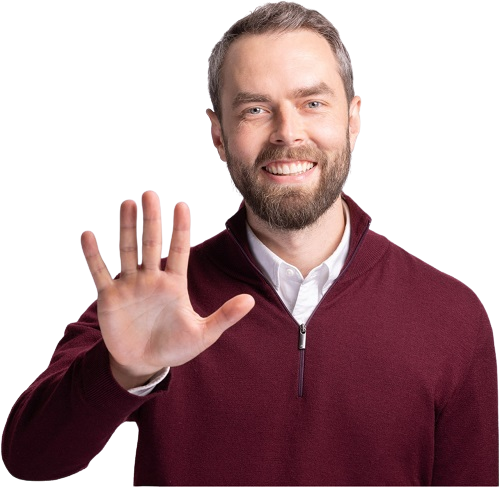 Free Debt Consolidation Loan Quote
There are A LOT of debt consolidation loan lenders and you need to get the right deal.

I've teamed up with Loans Warehouse to find you the right deal for you.
Get your free quote
In partnership with Loans Warehouse
DMPs, debt consolidation and credit scores
Debt Management Plans (DMPs) are informal debt solutions that do not appear on your credit report. However, concessions made by your creditors within a DMP may show on your credit score, such as reduced payments.  
However, some people don't organise DMPs themselves and choose to have them arranged through debt charities and debt management companies. The former is usually free while the latter is part of personal financial services that comes at a cost, typically included within your one monthly payment. 
But as part of any agreement with a debt management company or equivalent provider, they could ask you to close other forms of credit you have while the debt solution is in place. For example, you may have a credit card that you haven't really used and is not going to be included in the DMP, and they could ask for this credit card to be closed.
They ask this because they have a degree of responsibility that you keep to repayments, and without other possible avenues to debt this provides them with more assurances. When you close any other credit you increase your credit utilisation ratio. This is the ratio of available credit you have with how much you're using. 
But when your credit utilization ratio increases, your credit score decreases!
Can debt consolidation help my credit score?
Earlier we said that debt consolidation doesn't really instantly decide if it will benefit or harm credit scores. It's what happens after that counts and how the individual continues to handle their money. 
Debt consolidation has the potential to improve your credit score because it makes budgeting for your new single payment (or fewer payments!) easier. When budgeting is made easier, there is less likely you will overspend and miss payments. A payment default would be recorded on your score, and avoiding this helps it in hindsight. 
Furthermore, if you manage to access a new loan with a lower interest rate compared to what you were paying previously, missing payments or not paying in full is less likely. If the new loan only offers high interest, it is probably not going to be worth consolidating your debts. 
How can debt consolidation damage credit scores?
Of course, there is a potential that credit scores can be damaged if you do not manage finances responsibly and pay the new loan in full and on time. Or if an unforeseen event occurs and reduces your monthly budget, such as illness and temporary unemployment. 
One issue with debt consolidation is that it can give the illusion of less debt because there is now only one creditor. And it does not solve any underlying problem that caused multiple debts in the first place. 
How to rebuild credit score after debt consolidation
Your credit score may take a bit of a hit during the debt consolidation process, but it's perfectly possible to rebuild it with steps such as:
Registering on the electoral roll – the more creditors know about you, the easier they can assess whether to lend to you or not
Make payments on time. If you can't, speak to the company you owe to see if they can avoid slamming you with late charges or set up an affordable payment plan for the foreseeable future.
Budget with everyday expenses like groceries, travel, and even social and leisure time.
Put money away where possible. Even if you haven't got a savings plan and you're saving the odd bit of change at the end of every week, you'll be surprised how quickly it can mount up!
Keep an eye on your credit score. Knowing where you could be improving will help you make the changes faster, therefore improving your credit score sooner.
I rejected a lot of companies
I spent a long time searching for a debt consolidation loan company that my readers could trust.
Loans Warehouse were the best by far.
Tap below to get your free debt consolidation loan quote from them now.
Ps. It won't affect your credit score.
Get your free quote
In partnership with Loans Warehouse
Get free debt advice first!
Don't decide to consolidate debts on a whim and choose free debt advice from a charity first. 
You can also learn how to improve credit scores with us here at MoneyNerd in this handy guide!