Debt Consolidation Loans with No Guarantor – Top Options
Debt consolidation loans come in different shapes and sizes. You can find consolidation loans for bad credit with a guarantor and debt consolidation loans with no guarantor. We'll explain the key details and provide you with some examples of what's out there right now.
Debt consolidation explained
Debt consolidation is when someone with multiple debts moves their debts into one place. For example, they might take out a new loan and use the money to pay off multiple other personal loans, credit cards or other sources of credit and debts. The debtor will have the same amount of debt, but instead of the debt being with multiple creditors it will not be in one place.
There are many ways of consolidating your debts into one monthly payment as described above. You can:
Use a debt consolidation loan
Use a balance transfer credit card
Remortgage your home to release equity and then use the lump sum to pay off existing debts
Use a Debt Management Plan, although this is not exactly the same as debt consolidation
Don't worry, here's what to do!
There are several debt solutions in the UK that can be used to improve your finances. Choosing the right way to tackle your debt could save you time and money, but the wrong one could cause even more harm.
It's always best to find out about all your options from a professional before you take action.

Fill out the 5 step form to get started.
What is a debt consolidation loan?
A debt consolidation loan is a type of loan used for the purpose of debt consolidation, i.e, the loan is used to pay off existing debts. It is one of the most common methods of consolidating credit and debt. Many lenders advertise personal loans exclusively for this reason, whereas others simply offer one type of loan that can be used for any reason, including consolidating your debts.
To be eligible to apply for one of these loans, you'll need to be a UK resident and of a certain age, usually 18 minimum. The outcome of the application will be determined by your personal circumstances. You may need to improve your credit file before applying.
Only make a debt consolidation loan application with legal and responsible lenders. Ensure they are authorised and regulated by the Financial Conduct Authority (FCA).
The pros and cons of debt consolidation
Debt consolidation can be beneficial for some people in debt, while others may be better off using another debt strategy or debt solution. If you need help deciding what's most advantageous for you, it's best to speak with a UK debt charity. Their team will assess your personal circumstances and explain your best options.
Nevertheless, the typical pros of debt consolidation are:
You move all your debt into one place, which means you only have to plan for one monthly payment. This is much easier than trying to keep up with multiple monthly repayments for different amounts at various times of the month. With just single monthly payments, you've less chance of defaulting and causing your arrears to grow.
Debt consolidation can make those monthly payments cheaper. When you consolidate you should be looking for new credit with a lower interest rate than what you are paying now across your existing unsecured debt interest rates. However, you'll also need to factor in any additional fees and charges you may have to pay to consolidate.
Some disadvantages of this method are:
You need to take out new credit, which means you'll be subject to a credit check. If you have a bad credit history, your options may be limited or you may have to pay a higher rate of interest than the representative interest rate advertised.
Consolidating your existing debt to mitigate credit arrears rather than simply move credit does not solve the issues that caused you to get into debt in the first place. If you are in debt due to overspending or not budgeting effectively, you'll still need to improve on these things to make sure you pay back the new unsecured debt consolidation loan.
Feeling like Chandler?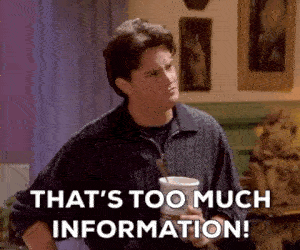 Is all this information starting to feel overwhelming? Don't panic! There's plenty of help available. You can get started below.
What debts can I resolve with a consolidation loan?
A debt consolidation loan could be used to pay off other personal loans, credit cards, store cards and similar types of debt. You'll need to ensure the loan amount covers the total amount you owe different lenders.
This is different to a balance transfer credit card, which can generally only be used to transfer the balance of existing credit cards, also known as the credit card shuffle.
Can I get a debt consolidation loan with bad credit?
Accessing any type of credit, including a debt consolidation loan, is more difficult if you have a bad credit score. Your credit score helps lenders determine the risk of you not repaying the money, so if you have a poor credit rating, it's less likely your application will be approved.
But that doesn't mean you can't get a debt consolidation loan with bad credit. There are some bad credit loans advertised for those without a good credit history, which can be used to consolidate debts. It's still important to only apply for one of these loans from a lender that is authorised and regulated by the Financial Conduct Authority.
Because the risk of lending to you is deemed to be greater, the rate of interest is likely to be higher. If the interest rate is too high, it may not be worthwhile consolidating your debts with the loan.
Another option is to use debt consolidation guarantor loans instead…
​​
What are debt consolidation guarantor loans?
Debt consolidation guarantor loans are the same as other debt consolidation loans but the applicant must apply with a guarantor. The guarantor is someone who agrees to be responsible for the monthly repayments if the applicant fails to make the monthly repayment on time and in full. This provides extra security to the lender and could get a lower APR offer as a result.
They're usually used by people with a poor credit rating because they cannot get one of these loans on their own, and some lenders even demand that applicants apply for their loans with a guarantor. The guarantor may need to meet certain criteria, such as having a good credit score, being of a certain age or even owning their own UK home.
What is a bad credit no guarantor consolidation loan?
A bad credit no guarantor debt consolidation loan is a type of consolidation loan for people with a poor credit score – but without the need for a guarantor listed within the application.
These types of loans are in demand among people who cannot find someone to act as their guarantor. Or by people who do not wish to ask someone to be their guarantor due to embarrassment, or simultaneously having to reveal their personal money problems.
This is understandable, but you never have to go through your money worries alone. A UK debt charity can provide personal finance advice that is always confidential.
Debt consolidation loans with no guarantor
Most consolidation loans on the UK market do not require the applicant to have a guarantor. It's the exception rather than the rule overall when not focusing on bad credit consolidation loans only.
If you're simply looking for a no guarantor consolidation loan, then you will find them at:
HSBC
Lloyds
Natwest
TSB
Virgin Money
Halifax
NatWest
Royal Bank of Scotland
This list is not exhaustive and there are plenty of other places to apply for a consolidation loan without a guarantor, including with online lenders (see below!).
No guarantor debt consolidation loans for bad credit
But if you're looking for a bad credit consolidation loan with no guarantor, you will have a much smaller selection of potential places to borrow from. But there are some firms offering bad credit consolidation loans without the need for a guarantor, such as:
#1: Likely Loans
Likely Loans is an online loan provider for people with a less than satisfactory credit history. They advertise unsecured loans that do not require a guarantor when applying. At the time of writing, you could borrow up to £5,000 over a maximum repayment period of three years. The representative APR is 59.9%.
#2: Ocean Finance
Ocean Finance is a well-known loan provider in the UK and you may recognise their brand from TV adverts. They offer no guarantor consolidation loans with a 69.9% APR for personal unsecured loans. They also offer secured loans if you are a homeowner and want to borrow more than £15,000.
#3: Bamboo Loans
Bamboo Loans is another online lender offering consolidation loans to the UK market without the need for a guarantor. Their loans are available between £1,000 and £8,000 at a representative APR of 26.9%. They also publish the maximum APR they will offer anyone who is approved, namely 89.9% APR.
#4: Solution
Solution offers both guarantor and no guarantor loans for people with bad credit. They openly state that repayments will include higher APR if you do not have a guarantor or agree to list an asset within the agreement, which would make it a secured loan. You can borrow up to £25,000 in either case.
#5: Shawbrook Bank
Debtors over 25 who have lived in the UK for at least three years will be able to apply for a no guarantor consolidation loan with Shawbrook Bank, an online UK bank. With a minimum income of at least £15,000, you could access one of their loans between £1,000 and £30,000 with a representative APR of 14.9%.
These are here as examples only and may not be the best option for you. Always do your own research and get free debt help for support.
Are there any guaranteed debt consolidation loans?
There are no guaranteed debt consolidation loans, either directly from a lender or when using a credit broker. Everyone who applies for credit in the UK will need to have their personal finances assessed to ensure they can meet monthly repayments. Thus, there are no guaranteed debt consolidation loans.
You can improve your chances by using a guarantor loan or by improving your credit score. One of the quickest and most effective ways of improving your credit rating is to look for mistakes on your file and have them removed by the lender that recorded the mistake. If the lender refuses, you can add the applicable credit reference agency to remove it instead.
Does debt consolidation affect your credit score?
Applying for a loan will not decrease your credit score. You'll only do damage to your credit score if you do not keep up with loan repayments in full. You might damage your score if you make too many loan applications in succession.
When a lender receives your loan application and checks your file, they complete what is known as a hard search. The hard search leaves a flag on your file to say they were looking because you applied for a loan. If you then apply for unsecured loans with other lenders, they will be able to see that you made previous applications. Too many loan applications in a short space of time could signal that you have undisclosed money problems and result in the loan application being rejected.
Support with debt consolidation loans with no guarantor
If you are considering applying for a consolidation loan without a guarantor, make sure you're making the most effective move by seeking professional support. Free and confidential advice is available through charities like Step Change and National Debtline. Get in touch now before starting your no guarantor consolidation loan application.
*Note: This is a real life example based on a customers' savings data in October 2020.