How do you comfort someone who is struggling financially?
Having money problems can cause a lot of stress, feelings of guilt and mental health problems. If someone you care about has money problems and debts, your support will probably help them more than you realise. 
You can comfort someone who has financial problems by listening to them and never judging them when they disclose information to you. You shouldn't judge them no matter the reason for their debts, including gambling problems etc. 
It's best to listen carefully to the person explain their situation. If they've chosen to tell you about their debts then it shows they already trust you. Be patient, considerate and show empathy at all times. 
You can comfort them by telling them there are many debt solutions to help them get out of debt, including ways to write off some of the debt. We will return to these later in this post. 
Don't worry, here's what to do!
There are several debt solutions in the UK, choosing the right one for you could write off some of your unaffordable debt, but the wrong one may be expensive and drawn out. 
Fill out the 5 step form to find out more.
What if they ask to borrow money to pay off their debts?
Your friend or family member might ask to borrow money so they can pay off their debt. Ultimately, this is entirely your decision if your own finances allow it. But you might be able to help them get out of their debt problem in a more advantageous way than giving them money. 
There are different debt solutions – which are discussed shortly – that can be more effective at getting out of debt than simply helping with the next monthly payments. 
What should I do if someone I know is having problems with debt?
If someone you know is having debt problems, you can help them by gathering relevant information to help solve their money problem. There are many debt charities that offer free debt advice to help people out of debt. 
You can recommend these services to your loved one, or use them yourself to get information to pass on to the debtor. 
How can a debt adviser help me?
A debt adviser at a UK debt charity can help by providing information on the different debt solutions available. 
There are scores of debt mitigation strategies and debt solutions that can be used by people with different financial circumstances. An adviser will explain the most relevant ones and can help set them up. 
If you're contacting the charity on the debtor's behalf, you should work out their finances. Do this by creating a monthly budget of all their essential living expenses and income. You should also collate information regarding their debts, including details about missed payments. Use bank statements to help you.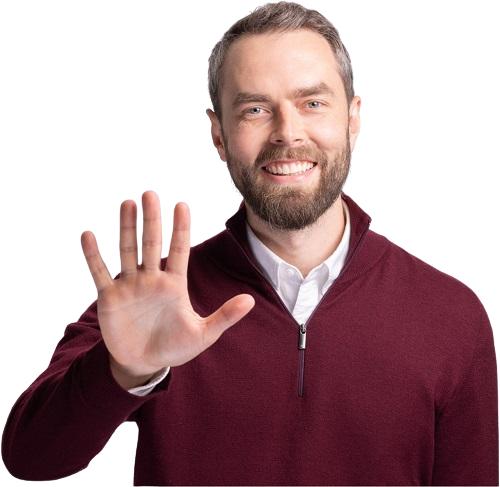 Could you write off some debt?
Affordable repayments
Reduce Pressure from people you owe
One simple monthly payment
Get started
Who can I contact for free debt advice?
Several debt charities are available to speak with you, such as StepChange, National Debtline and Citizens Advice. We provide more information on debt charity services on a dedicated page. You can find this page via our debt information centre. 
What if they're being pressured by creditors, bailiffs, or debt collectors?
If your friend or family member is already being pressured by creditors and debt collectors, you should make them aware of the Debt Respite Scheme, also known as the Breathing Space Scheme. 
The Debt Respite Scheme was introduced by the government – there is an equivalent in Scotland – to stop creditors from taking further action for 60 days while the debtor receives debt advice and selects an appropriate debt solution. 
You need to apply for this scheme, but debt charities can do this for you as part of the debt advice service. 
How do people get out of debt?
People get out of debt by using one of many debt solutions. A debt solution can be an informal agreement among creditors, or it can be a legally-binding debt solution that all parties must stick to, overseen by an insolvency practitioner. 
We have discussed three of the most common debt solutions below, which you may want to tell your loved one about to ease their worries. Debt charities can help with these solutions.
Debt Management Plan
A Debt Management Plan is an informal solution where you ask creditors to agree on a new payment plan whereby you make a single monthly repayment which gets divided between all creditors based on how much you owe each one. 
It's common to ask for interest to be frozen as part of the DMP. These solutions can be negotiated yourself, but charities can do all the heavy lifting on your behalf for free. 
Individual Voluntary Arrangement 
An Individual Voluntary Arrangement is similar to a DMP but it's legally binding. Repayments will usually last for five or six years and you might need to release equity at the end to pay creditors a lump sum. However, by the end of the IVA, not all debts will be fully repaid. Any debt left will be written off. 
Debt Relief Order
A Debt Relief Order is worth considering if you have unsecured debts but cannot afford to contribute much to any of them. If you have little disposable income and no valuable assets, you can block all creditors from asking for money for a year. And if your finances haven't improved after a year, all debt is written off!
What is the smartest way to get out of debt?
The smartest way to get out of debt is to choose the most advantageous debt solution for your situation while considering any cons of the solution, such as how it will affect your credit rating. 
It will largely depend on how much debt you have and your financial situation. This can only be achieved through personalised debt advice. 
What debts should they pay off first?
When dealing with debts, it's important to make the minimum required repayments on all debts to avoid arrears. However, your friend or family member might only have enough money to make repayments on some of their debts, leaving others to fall in arrears. 
In this situation, the debtor needs to pay priority debts before non-priority debts. A priority debt is a debt that is considered more important to repay, which includes debts like council tax, court fines and household bills. Non-priority debts include personal loans, water bills and catalogue debt – among others. 
Are rent or mortgage arrears a priority debt?
Yes, rent or mortgage payments are considered a priority debt and should be paid before all types of non-priority debt. 
Can energy be cut off if they can't pay their gas or electricity bills?
If the debtor doesn't pay their energy bills after 28 days, the energy company can consider cutting off their energy supply to prevent further arrears. This used to be quite common a decade or more ago, but nowadays it's extremely rare. 
Instead, the energy company is more likely to install a gas or electric prepayment metre, whereby the debtor will need to pay for their gas or electricity in advance. 
Should I help my spouse with debt?
You will probably want to help your spouse out of debt because you love and care for them. You might do this by providing them with the money to get out of debt – if possible – or by putting them in touch with free debt advice.
There could be times when you don't want to help your spouse with debts, such as if you're considering a divorce or are already in the divorce process. If either of these reflects your situation, you should know that a spouse with a debt in their name is solely their responsibility to repay.
However, if you have a joint debt with a partner, all of the debt is both your responsibility. It's not true that 50% of the debt is yours, and the other 50% is theirs. All of the debt is both people's responsibility to repay.  
How can I help my partner get out of debt?
The best way to help your spouse out of debt is to be supportive and not get angry. It can be hard not to get angry with your spouse if they have been hiding money problems from you, but getting angry might not be productive to the situation. 
Take the first step to solving the problem by seeking debt advice. 
Are you struggling with unaffordable debt?
Affordable repayments
Reduce pressure from people you owe
Lower monthly repayments
Get started
How to help someone in debt (Quick recap!)
To help someone get out of debt you should:
Listen to what they tell you without getting upset or judgmental
Put them in touch with debt advice services, or call on their behalf
Inform them of debt solutions and the ways they can get out of debt
Tell them about the Debt Respite Scheme to stop creditors from taking further action
Consider follow-up support to tackle why they got into debt in the first place, such as gambling addiction support or financial literacy services
My parents are in debt. How can I help them?
You could
help your parents get out of debt
by providing them with the money to clear all their debts. If this isn't an option, put them in touch with a debt charity for advice and to consider the various debt solutions.
My son is in debt. How can I help?
You can
help your son get out of debt
by offering to pay all of their debt off. If you cannot clear the debts in full or don't wish to do so, you can put him in touch with debt charities for advice. Debt charities can also set up debt solutions on his behalf.
My mum is in debt. How can I help?
If your mum is in debt
and you cannot help financially, put her in touch with debt charities like StepChange. They provide free debt advice and can set her up with the most suitable debt solution to make repayments more manageable.
My dad is in debt. How can I help?
Help your dad get out of debt
by offering to pay his debts if possible and that's something you're comfortable with doing. If not, be supportive and put him in touch with debt charities for free debt advice.