Debt Insider Reviews & Break Down 2022
For free and impartial money advice and guidance, visit MoneyHelper, to help you make the most of your money.
We have compiled the most important, in-depth information on Debt Insider. Read our Debt Insider review to learn more about their services, customer reviews and company details.
Don't worry, here's what to do!
There are several debt solutions in the UK that can be used to improve your finances. Choosing the right way to tackle your debt could save you time and money, but the wrong one could cause even more harm.
It's always best to find out about all your options from a professional before you take action.

Fill out the 5 step form to get started.
About – Who Is Debt Insider?
Debt Insider is a website which helps people in debt. Established in 2015, they are based in Wales, near Cardiff. On their website, they say:
"We work with some of the UK's leading debt partners who can offer you a debt solution to help you get control of your unaffordable debt."
This indicates that Debt Insider doesn't provide debt help themselves, instead they connect customers with debt management companies that they partner with.
Are you struggling with debt?
Affordable repayments
Reduce pressure from people you owe
Stop interest and charges from soaring
Get started
What Debt Solutions Do Debt Insider provide information about?
Find out below whether Debt Insider provides the kind of help you need.
The Debt Insider website provides information about a single type of debt solution, namely an IVA, which stands for an Individual Voluntary Arrangement.
An IVA is a type of debt solution that people with more than one debt can use. It is a legally binding agreement with all creditors, who must vote in favour of it, to pay them each month for 60 months.
I have a lot more information available about IVAs, but I'd always recommend you do your own research and look into some of the other ways to get out of debt. Solutions like DMPs or DROs can be better in some circumstances, while some people may not need a debt solution at all!
Scottish Debt Solutions
Debt Insider doesn't provide information about Debt Solutions which are specific to Scottish residents, such as Sequestration and Trust Deeds.
In-Person
Debt Insider doesn't offer in-person services. This just means you can't go into their offices to speak to them.
Information correct as of 07/04/21 (DebtInsider)
Debt Insider Reviews
Debt Insider doesn't have a Trustpilot page.
How to complain about Debt Insider
In the event that you feel you need to complain about Debt Insider, you can use the details below to write to or email them:
Sovereign House
Sovereign Court
Sterling Drive
Llantrisant
CF72 8YX
Email: [email protected]
Information correct as of 07/04/21 (DebtInsider)
Feeling like Chandler?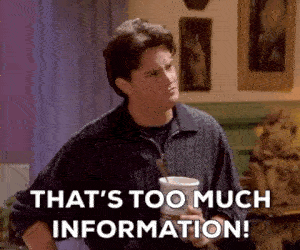 Is all this information starting to feel overwhelming? Don't panic! There's plenty of help available. You can get started below.
Company information:
All the important details about Debt Insider can be found on Companies House and their website. We've compiled the following information about Debt Insider:
Date of incorporation: 2 March 2015
Company status: Active
Company number: 09465202
Company type: Private limited Company
Website: http://debtinsider.co.uk/
Address: Sovereign House, Llantrisant, CF72 8YX.
Email Address: [email protected]
Information correct as of 07/04/21 (CompaniesHouse)
FCA registration:
The Financial Conduct Authority (FCA) is the conduct regulator for financial services firms and financial markets in the UK.
FCA regulated: No.

Debt Insider do not need to be regulated by the FCA in the United Kingdom because nothing on their website constitutes financial advice.
Information correct as of 07/04/21 (DebtInsider)
Where are Debt Insider located?
You may be interested in where Debt Insider conduct their business. If you are, take a look at their office location on the map.
Address: Sovereign House, Llantrisant, CF72 8YX.
Debt Insider Contact Details:
Address:
Sovereign House
Llantrisant
CF72 8YX
Contact number:
N/A
Website:
FAQs
Can debt insider affect credit score?
Yes. Debt insider offer debt solutions including IVAs which will help you get out of debt in the long term but will damage your credit score.
How can I pay off debt with no money?
There are multiple ways to pay off debt. You can find new income streams and strictly budget or you can choose insolvency methods.
How long can debt be chased UK?
Debt in the UK can be chased for up to 6 years. After this period, unless subject to a CCJ, your debt is statute-barred and no longer enforceable.
Are you struggling with debt?
Affordable repayments
Reduce pressure from people you owe
Stop interest and charges from soaring
Get started