Debt Managers Services Ltd – Do You Need to Pay? 2022
For free and impartial money advice and guidance, visit MoneyHelper, to help you make the most of your money.
The world is a busy place, and our modern lifestyles feel like they move at a thousand miles an hour. With so much going on, it's easy to forget important things like bills or debts we might owe. When we forget to settle a debt or a bill, the original creditor will sometimes contact a debt collection agency like Debt Managers Services Limited to pursue you and recoup the money owed. This may seem like a really terrifying prospect, but if you stay focused and calm, you can beat the debt collectors at their own game.
We take a look at what to do if Debt Managers Services Limited gets in touch, and we will also answer a few of the more commonly asked questions about debt collectors in general.
It's not your fault. Complaints to the Financial Ombudsman have risen this year from 830 to 2,006, so it's safe to say that you're not alone.
Deal with your debt today and feel amazing tomorrow.
Beating Debt Collectors
There are several ways to deal with Debt Managers Services and improve your finances.
Choosing the right way to tackle your debt could save you time and money, but the wrong one could cause even more harm.
It's always best to find out about all your options from a professional before you take action.
Fill out the 5 step form to get started.
Debt Managers Services Limited
Getting a letter from a company that you probably haven't encountered before, asking you to pay a sum of money you may not even know you owe, can be a stressful experience.
Unfortunately, it is quite rare that debt collection agencies like Debt Managers Services Limited would contact you in error. Before you start dealing with them, it's important to know the basics about who you're dealing with.
Are you struggling with debt?
Affordable repayments
Reduce pressure from people you owe
Stop interest and charges from soaring
Get started
Who are they?
Knowledge is king when dealing with debt collection agencies. Knowing exactly who Debt Managers Services Limited is will make things much clearer.
Debt Managers Services Limited is a debt collection agency that is in fact owned by Secure Trust Bank. They've been owned by Secure Trust Bank since 2013, and claim to be the only UK credit management and collections company owned by a bank.
Reports seem to dictate that Debt Managers Services Limited largely focus their business on bulk buying 'bad debts' from finance companies. This is when the original creditors effectively give up on their efforts to collect the debt you might owe, and sell the debt on to companies like Debt Managers Services Limited.
Are they legitimate?
In this digital age, there are lots of people out there who are looking to take advantage of the vulnerable. There are all sorts of stories about fake debt collection companies contacting people demanding payment for debts they don't owe.
It's prudent to be superstitious and to double-check if the company who have sent you a letter are legitimate.
One of the best methods of doing this is to see if they have a Companies House page. All legitimate and government-approved companies will have a page for their company.
Debt Managers Services Limited have their own Companies House page, which can be found here. Their company number is 08092808, and their registered office address is One Arleston Way, Solihull, West Midlands, United Kingdom, B90 4LH. So you should take their correspondence seriously.
How can you contact them?
As soon as you get the letter from Debt Managers Services Limited, you should be active and reach out to them as soon as you can. Their website gives several different options for contacting them.
You can call them up on 01709 758449 from Monday to Friday, 8:30am to 5pm. Alternatively, you can contact them by email at [email protected].
If you want to contact them by post, you can write to them at Debt Managers (Services) Ltd, The Heriot Building, Dodds Close, Rotherham, S60 1BX. As you can see, this address is different from their registered office address. This is because their registered office address is the address for their parent company, Secure Trust Bank.
Feeling like Chandler?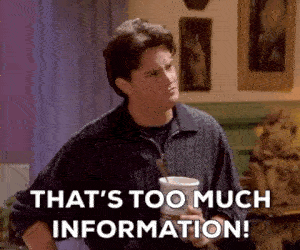 Is all this information starting to feel overwhelming? Don't panic! There's plenty of help available. You can get started below.
Debt Managers Services Limited – Next Steps
So now we know who we are dealing with, and how we can contact them, we can move onto the next steps with dealing with Debt Managers Services Limited. If you follow these steps, you may even be able to beat them at their own game.
Information
As soon as you receive your letter from Debt Managers Services Limited, you should set about making sure that the debt is definitely yours.
Follow my 'prove it' guide with letter templates and get them to prove that you owe the money.
Go through any previous correspondence you might have received from the original creditor, and compare the amounts on each letter. If there are discrepancies, you may not have to pay the debt.
Confirmation
If you are not sure as to whether the debt is actually yours, you can send Debt Managers Services Limited a 'Prove the Debt' letter. This requires them to respond to you with evidence that the debt is indeed yours. You can find some templates for a 'Prove the Debt' letter in one of our other articles.
Discussion
If you are worried about your finances, there are many different services available to you to discuss different options or give advice. These include Citizens Advice Bureau, The National Debtline and the StepChange Debt Charity.
FAQs
Here, we answer some of the more common questions about Debt Managers Services Limited, and debt collection agencies in general.
Should I pay Debt Managers Services Limited?
If you are certain that the debt is yours, and you have the necessary funds to pay them in full, you should do this right away. Occasionally, you may be able to get a discount on the debt. They will also stop sending you letters and calling your home, which can be a relief.
What happens if I can't pay them?
Often, our debts gather to a head of steam when we can ill afford them. If you
can't pay in full
, get in touch with them as soon as you can. They may agree to a repayment schedule, where you pay back the debt in instalments.
Will they leave me alone if I ignore them?
Ignoring them
won't make them go away. In fact, it's likely to have the opposite effect. Debt collection agencies like Debt Managers Services Limited are notoriously persistent, so ignoring them will encourage them to continue to call and send letters to you. Get in touch with them as soon as you can to avoid this.
Can I complain about them?
Yes. If you think that Debt Managers Services Limited hasn't behaved well in your dealings with them, you can make a
complaint
. On the
Complaints
section of their website, they advise you contact them directly with the nature of the complaint. If you are still dissatisfied, you can escalate the matter to the
Financial Ombudsman Service
.
Are you struggling with debt?
Affordable repayments
Reduce pressure from people you owe
Stop interest and charges from soaring
Get started