Debt Resolution Forum – Reviews & In-depth Info
For free and impartial money advice and guidance, visit MoneyHelper, to help you make the most of your money.
The Debt Resolution Forum (DRF) is a trade body. Its members are organisations which help people in debt.
I have compiled this complete guide with all the information you might need to understand what the Debt Resolution Forum is.
Don't worry, here's what to do!
There are several debt solutions in the UK that can be used to improve your finances. Choosing the right way to tackle your debt could save you time and money, but the wrong one could cause even more harm.
It's always best to find out about all your options from a professional before you take action.

Fill out the 5 step form to get started.
What is the Debt Resolution Forum?
Debt Resolution Forum or (DRF) works as a trade body.
They promote fair and professional conduct for organisation which resolve debtors' financial problems through solutions such as Individual Voluntary Arrangements (IVA) and Debt management Plans (DMP). So that could be Debt Management Companies, charities and more.
The Debt Resolution Forum website
The Debt Resolution Forum website lists the regulation to which its members have agreed.
They also have a company directory with all of their members listed, so you can find a company which you know will abide by their standards.
Are you struggling with debt?
Affordable repayments
Reduce pressure from people you owe
Stop interest and charges from soaring
Get started
What is the phone number of DRF?
You could call Debt Resolution Forum (DRF) on their number: 0161 905 8372.
Moreover, you could visit their website to contact them.
What are the criteria for applying to be a Debt Resolution Forum member?
There is no specific criteria provided. If you are company who helps people pay off debts, you could be eligible.
Can I make a complaint against the Debt Resolution forum?
Yes, you could file a complaint with DRF, either about them or about a member company.
Write an email to: [email protected].
Feeling like Chandler?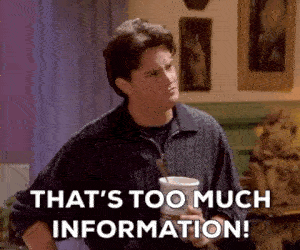 Is all this information starting to feel overwhelming? Don't panic! There's plenty of help available. You can get started below.
Company information:
The Debt Resolution Forum is registered at Companies House under the details below.
Date of incorporation: 21 December 2006
Company status: Active
Company number: 06035934
Company type: Private Limited Company by guarantee without share capital use of 'Limited' exemption
Website: https://www.debtresolutionforum.org.uk/
Address: 2 The Courtyard 283 Ashley Road, Hale, Altrincham, England, WA14 3NG
Information correct as of 07/04/21 (CompaniesHouse)
Data protection registration:
Data protection registration means that a company is registered with ICO, the UK's independent authority set up to uphold information rights in the public interest.
Registration No: Z3243080
Data controller: Debt Resolution Forum
Address:
PO Box 878
Altrincham
WA15 5LX
Information correct as of 07/04/21 (ICO)
Are you struggling with debt?
Affordable repayments
Reduce pressure from people you owe
Stop interest and charges from soaring
Get started