Update: In November 2020, Debt Resolve UK was dissolved and is no longer registered with Companies House or the FCA.

Information correct as of 21/04/21 (Debt Resolve UK)
We have compiled the most important, in depth information on Debt Resolve. Learn about their services, customer reviews and the company details.
About – who are Debt Resolve?
Debt Resolve helps people who are in debt. They are located in Denton and were established in 2019. 
On their website they say:
"To help you understand the options available to you and help you on your road to debt recovery."
Who Are Debt Resolve?
Debt Resolve is a UK debt management company that provides debt solutions to people who are struggling to get rid of debt and debt collection agencies. They provide services that must be paid for, but it is hoped that by paying you will get a better deal at paying off your debt through a variety of possible solutions.
It is important to stress that Debt Resolve is a registered commercial business and not a free help debt charity. They claim more than a decade of experience and must abide by industry regulations.
Find your best debt solution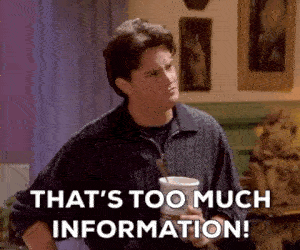 Is all this information starting to feel overwhelming? Don't panic! I've put together a 4 question debt calculator so you can quickly and easily find the best solution for you. Answer the four questions now.
So, what debt solutions does Debt Resolve offer?
Debt Resolve Services and Solutions
Not everyone realises, but debtors who live in the UK can't all use the same debt solutions. People with Scottish debt and living in Scotland must use debt solutions that are similar – but are technically different.
Not all debt management companies can help people in Scotland, but Debt Resolve do offer to help set up a Trust Deed, which is a popular solution in Scotland. If you don't live in Scotland, they have three other debt solutions on offer:
An IVA and bankruptcy are very serious routes to go down for people with significant debt, usually over £15,000 for the former solution. A DMP on the other hand, can be used by people with smaller debts and want to make repayments each month.
You don't necessarily need Debt Resolve to arrange a DMP for you, but you may choose their help if you don't like speaking to your creditors. You can find out more about a DMP debt solution by visiting the Money Nerd debt options page.
Debt Resolve Customer Experience
We searched the internet for real reviews left by previous customers of Debt Resolve. Unfortunately, we couldn't find anything other than a couple of reviews left by their previous employees.
So, instead of providing you with Debt Resolve reviews, we decided to review their website experience and compare it to other debt management company websites.
The website includes plenty of information about who they are, how to contact them and their services. One other positive is the debt calculator page which gives an idea of how some debt solutions could benefit you.
Debt Resolve FAQs
Is Debt Resolve a legitimate business?
Yes, Debt Resolve is registered and recognised by financial and debt industry bodies. For them to operate, they must provide services in line with the law and treat you correctly without misleading you. If you think they have not treated you properly, you might want to complain to the Financial Conduct Authority (FCA).
How does Debt Resolve work?
Debt Resolve works by gathering information from you to work out how much debt you owe and how much money you have left each month to pay it back. They can use this information to recommend a debt solution that might save you money.
What is the Debt Resolve contact number?
We have added their contact number at the end of this Debt Resolve review. You can also request a callback by filling in the contact form on their website.
Debt Resolve Contact Details
Address:
75 Manchester Road Denton M34 3PS UNITED KINGDOM
Contact number:
Website: