Digital DRA – Who Are They? 2022
For free and impartial money advice and guidance, visit MoneyHelper, to help you make the most of your money.
Has a Digital DRA email or text message caused you to worry and stress? You've probably been asked to pay an older debt. But do you really have to pay? Learn the key details right here!
Beating Debt Collectors
There are several ways to deal with debt collectors and improve your finances.
Choosing the right way to tackle your debt could save you time and money, but the wrong one could cause even more harm.
It's always best to find out about all your options from a professional before you take action.
Fill out the 5 step form to get started.
What is Digital DRA?
Digital DRA is a debt collection agency based in Halifax. The company stresses that it focuses on resolutions rather than just collecting money from people. In fact, they refuse to call the people who owe the money "debtors", instead calling them customers.
They often agree to payment plans to stop people from experiencing financial difficulties. As the name suggests, all their methods to collect the debt are digital. The company is authorised and regulated by the Financial Conduct Authority (FCA).
Are Digital DRA bailiffs?
Digital DRA is not bailiffs. They're a debt collection company that operates at the start of the debt recovery process. They use administration and communication to try and get you to pay or agree on a payment plan. If that doesn't work, the company they're working for may take legal action.
Only if a judge orders you to pay and you don't can debt enforcement be used, which may include bailiffs. As Digital DRA only operate online, you're unlikely to receive any threats that they'll come to your home. But they aren't allowed to do this anyway.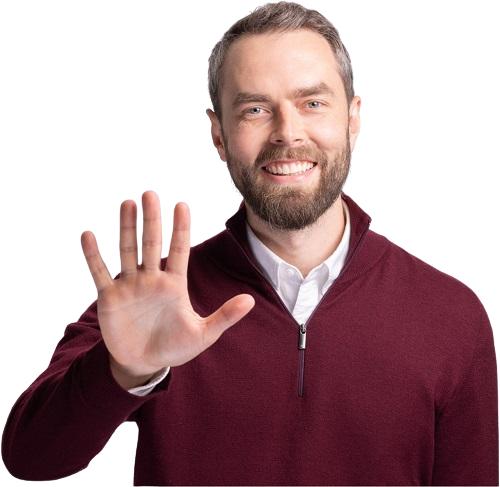 Are you struggling with debt?
Affordable repayments
Reduce pressure from people you owe
Stop interest and charges from soaring
Get started
Who does Digital DRA collect debts for?
Digital DRA works to recover debts in a wide variety of industries. They've been known to collect debts for well-known banks like Santander, but they may also work for telecommunications businesses, utility companies and many more.
How does Digital DRA collect debt?
Digital DRA collects debts by contacting you and asking you to pay. Some people have been unhappy with their methods of communication:
"Badgered and bombarded with texts, calls, emails etc, but not told who the debt was with. I ignored it until I had time to investigate, and due to anxiety I really don't want to speak to anybody. Not until a few weeks of being messaged relentlessly did I get an email with a link to a way of making payment agreement automatically, which suited me."
Digital DRA replied to this particular review stating they no longer make any calls to debtors. This is quite unique in the debt collection industry where many collection companies repeatedly call to get the debtor to give up and pay. However, Digital DRA also states that they will contact a debtor once every three days at most.
This softer approach has resulted in positive reviews by their "customers" as well. See here:
"In truth, I had been burying my head in the pillows. My debts were taking their toll on me and my bills are getting too much. It really helped getting your email showing that you understood times are changing and that you were here to help."
Received a Digital DRA debt letter or email?
You might have received a letter or more likely an email stating you owe their client money and you need to pay. The email may continue to state that if you don't pay or contact their team to discuss a payment plan, the client might take court action against you.
Can Digital DRA really take me to court?
The client of Digital DRA is able to take court action to recover a debt owed. But Digital DRA won't be the ones who take you to court.
You might want to defend yourself if the matter goes to court. If you don't it's likely a County Court Judgment (CCJ) will be issued and you'll be legally obligated to pay.
Not paying at this stage is when the company could employ bailiffs to recover the money or seize your assets to clear the debt. Bailiffs add their own expensive fees to your debt.
Can you ignore Digital DRA?
Ignoring Digital DRA might result in court action. So it's not advised to ignore their request for payment. Some people might have ignored them in the past and not been taken to court, but this is risky and could backfire.
Should you pay Digital DRA?
If you can't ignore them does that mean you have to pay Digital DRA? Not always. You may choose to pay them if preferred, but there are two other ways you could respond to their payment request. They could stop you from having to pay at all.
Read on for the full details.
Check your Digital DRA debt is still enforceable
Some debts in the UK become unenforceable after a set period of time passes since the debt originated or the last time you made a payment on the debt. Many debts become unenforceable after five years in Scotland and six years in England and Wales.
You should check to see if the debt Digital DRA is chasing is still enforceable. If it isn't, which is known as a statute-barred debt, you won't ever be asked to pay by a judge or have to face debt enforcement action. It will still exist unless paid or written off.
Ask Digital DRA to prove your debt
If your debt is still enforceable, meaning you could still be taken to court over it, you can reply to Digital DRA in another way. You can ask them to prove you owe the money. They must then send you a copy of the agreement or contract you signed, which you then defaulted on. Until they send this you're not obligated to pay.
If they ignore the request but the client takes you to court, you must tell the judge the reason you haven't paid is that your request for proof of the debt was ignored. This can help you avoid being subject to a court order to pay.
Should you pay if Digital DRA proves the debt?
If Digital DRA sends you evidence that you owe the money, you should think about how you're going to clear the debt. You might want to:
Pay in full
Ask for a payment plan
Make a debt settlement offer
More help dealing with arrears and debts
Further guidance for dealing with debts and debt collectors can be found at debt charity websites, speaking with them directly or checking out MoneyNerd's own debt info centre. All of these resources are 100% free.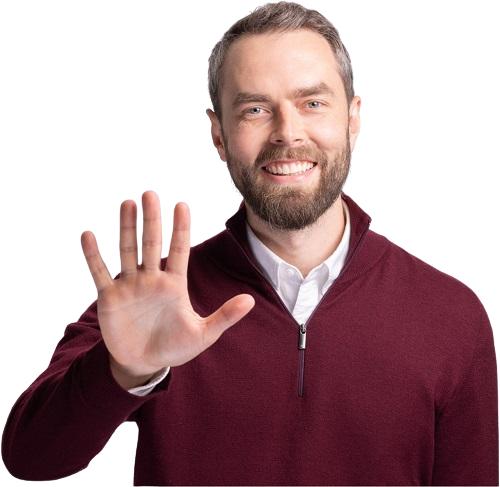 Are you struggling with debt?
Affordable repayments
Reduce pressure from people you owe
Stop interest and charges from soaring
Get started