What are the legal reasons for a divorce?
You no longer have to give a reason for a divorce. You simply have to state that the marriage has broken down. 
Before April 6th 2022, to get a divorce, the divorce petitioner had to state a reason why the marriage had irretrievably broken down. The respondent could then agree to this making an uncontested divorce, or challenge this to create a contested divorce. An uncontested divorce was the most common.  
But new laws have come into effect that don't require the divorce petitioner to place blame on the other person, coining the term the new no-fault divorce. And now both parties can petition for the divorce as a joint application. 
How to save money on divorce fees 
Divorces are hard enough to handle, but the financial repercussions can make a bad situation feel even worse. 
The solution? Understanding your next steps and exactly how much they'll cost. 
For only £5, JustAnswer offers a trial chat with an experienced divorce solicitor. They can help you navigate the divorce process and save you from costly face-to-face lawyer fees.
Click here to get the trial offer with JustAnswer.
What if my partner doesn't want a divorce?
Due to the new rules, you can still get a divorce even when your partner doesn't want to get divorced. Your partner won't be able to contest the divorce, which was previously possible before April 2022.  
What might I be entitled to in a divorce? 
As part of a divorce, you may be entitled to a share of money and assets, including property and pensions. You may be entitled to a share of marital assets or any non-marital assets that have increased during the duration of the marriage, such as personal bank accounts. 
The split isn't always 50/50 but should be decided based on what is considered fair. 
You may even be entitled to marital assets that aren't in your name, such as the family home solely in your spouse's name. 
For more information on how money and assets are divided, head back to our main divorce page and visit our Divorce and Money guide.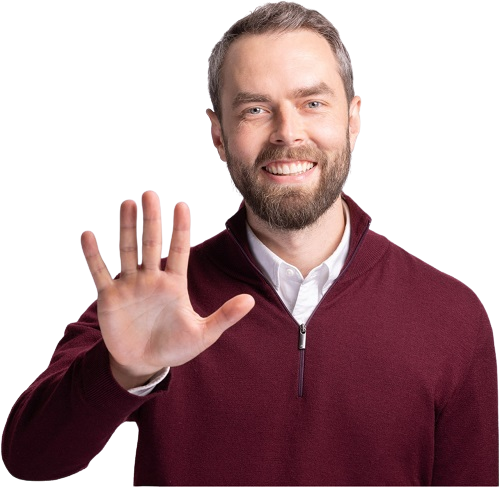 Worried About Divorce Finances?
Divorce can be complicated, especially when it comes to navigating the fees involved. And one small error could lead to serious financial consequences.
But, the support of a good solicitor can help you to understand your next steps and exactly how much they will cost, and it doesn't have to be expensive!
For a £5 trial, JustAnswer's online divorce solicitors can help you understand your rights and guide you towards the best financial solution for you.
Try it below.
Get started
Do you have to pay for a divorce?
Unfortunately, there will be some costs to getting a divorce, including an application fee, a divorce lawyer to complete divorce paperwork and court fees if the situation requires it. 
But the new no-fault divorce laws are designed to make getting a divorce more amicable due to removing any finger-pointing. 
By hopefully removing the blame aspect of the divorce process, it's hoped that couples will be able to agree on divorce settlements without using mediation or court action as often. 
And therefore the hope is that you will experience less stress and pay less for your divorce. 
How much does a divorce cost in the UK?
According to MoneyHelper, the average cost of a divorce in the UK is just under £14,500. However, we must stress that this figure includes lifestyle change expenses as well as the costs of the divorce process.
A lifestyle change expense could be something like the need to start renting a flat to live in as part of the separation. 
The cost of the divorce is considerably less if both parties agree to the divorce and how assets should be divided.
What can vary your divorce costs?
A number of circumstances can vary your divorce costs payable:
Whether you use a Consent Order or not
Whether you and your partner can agree to a quick divorce settlement without mediation services or court action. 
The extent of legal services and legal advice used
Whether you qualify for financial support and/or legal aid
Whether you own property and have a pension
Whether you have children
Whether you own a business
All of these things and more will be discussed throughout this guide.
Who pays the costs of a divorce?
Some divorce costs are shared and others may be paid by one person. For example, the application to get a divorce is more likely to be shared or paid by the petitioner, whereas each person's legal fees are likely to be covered by the person receiving the service.
There are mitigating circumstances which could influence who pays divorce costs, including who pays the legal fees.  
How much is a divorce application?
To apply for a divorce you'll need to pay the divorce centre fee which is currently £593 but subject to increases over time. If amendments need to be made to the application after it has been submitted, this will cost an additional £95.
Who pays the divorce fees?
The divorce application fee will be payable by the person who petitions for the divorce, which may be one person or now it can be both people. 
However, If one person pays but that person wants the other person to pay a share of the fee, they could negotiate this within the future financial settlement. 
What is a financial settlement?
A divorce settlement is an agreement on how assets and finances will be split. You will need to negotiate with your ex-partner to decide how to split assets fairly. 
You may want to get legal advice before entering negotiations as your legal position may be weaker or stronger than you think. 
What does it cost to sort out a financial settlement?
The cost of financial settlement depends so whether or not you can agree. 
If you agree on a way to split finances and assets, you can draft a Consent Order stating the details and sign it. It may be advised to have a solicitor draft the Consent Order for you. 
This itself isn't legally binding, but the Consent Order can then be submitted to the court for a fee of £53 (subject to change). 
A judge will look over the Consent Order and approve it if they think it's fair. However, if the judge takes issue with any way of splitting your money and assets, they can ask you to change parts before approving it. 
Only once a judge approves the Consent Order does it become legally binding.
What is an online divorce service?
Instead of getting a local solicitor to deal with your divorce and specifically your Consent Order, you can use an online divorce service.
Online divorce services have become increasingly popular because they usually charge a competitive fixed fee for divorce advice and services. Moreover, the divorce application can be submitted online so remote services can be just as effective.  
When can I use online divorce services?
You can use an online divorce service to access legal advice as many of these services offer video or telephone consultations. You can also use these services to submit your application and draft your Consent Order.
What happens if we cannot agree about our finances?
If you cannot agree on how to split finances and assets, and therefore cannot agree to a Consent Order, you'll first need to use mediation services. The only time that mediation services are not the next required step is when the divorce is the result of domestic violence. 
A mediation service is when a lawyer or lawyers will try to help both parties come to an agreement. They can provide legal input into the process which will clarify both people's position if they haven't already received legal advice. In doing so, it could make either person more open to a different settlement.
If the mediation service is successful, a Consent Order can be drafted and then submitted to the court for £53. 
Keep in mind that mediation services will also cost. The initial meeting is usually discounted at around £150 but then rises significantly to around £500 per meeting thereafter. 
What if mediation services fail?
If mediation services are unable to find a resolution, the couple will need to have a judge decide how assets and finances should be fairly split. This process will include a court fee and fees for legal representation during the legal process.
If possible, it's best to avoid escalated divorce proceedings like this to save money.  
What are the court fees for a divorce?
The current court fee for a divorce is £275. The court fee also covers the cost of the Financial Order from a judge. The Financial Order is a legally-binding order outlining how assets and finances will be divided. 
Court fees will usually be split between both people. If one person pays the court fees, they might ask for this to be factored into the Financial Order. 
The court takes into account a wide variety of factors to make its decision. The cost of a divorce significantly increases if you have to go to court, but not just because of this fee. But because you'll also need to pay for a divorce solicitor.
How much does a divorce solicitor cost?
Divorce solicitors offering services to deal with settlements in court can cost thousands of pounds. The cost of a divorce solicitor will largely depend on their experience and the complexity of your case. 
It's difficult to put an exact number on it because of the factors involved.
Who pays the legal fees?
Solicitor's fees are usually covered by the individual receiving the legal service. Standard practice is for each person to pay their own legal costs. 
However, legal costs may need to be split for mediation services.
Can I make my ex-spouse pay for my legal costs?
Recovering legal fees from the respondent was common in the divorce process before no-fault divorces. When one person was to blame for the divorce, such as unreasonable behaviour, the petitioner could ask the court to make the respondent pay legal fees.
For example, you could have previously asked a court to make your ex-husband pay legal costs if the marriage broke down because he was having an affair. 
However, recovering legal costs from an ex-spouse has been made much more difficult since the introduction of no-fault divorces. 
Since no party places blame on the other party within the new divorce process, it has removed the ease of recovering divorce costs from a respondent because they are no longer to blame – even if they really are. 
What will a court consider when they make a Financial Order?
When making a Financial Order, the judge will consider previous and current emotional and financial contributions, as well as the future needs of both people. 
The conduct of each person, their age and any health or disability needs will also be factored into the Financial Order. 
What else will I have to pay for?
Along with the divorce costs stated above, there may be other fees associated with the divorce, including:
Expert reports regarding company valuations, pensions, antiques, property or jewellery. These reports can cost hundreds or even thousands of pounds.
Conveyancing fees for transferring the ownership of property 
Accountant fees
Fees to implement a Pension Sharing Order
New accommodation costs
The cost of creating a new will
Child maintenance costs
What are child maintenance costs?
Child maintenance costs are fees you might have to pay to help your ex-partner to financially support your children. The rate for one, two or more than two children is typically 12%, 16% and 19% of your gross weekly income, respectively. 
What will a Child Arrangements Order cost?
As part of the divorce, you may need to decide who gets custody of the children. Or how time with children will be allocated. To do this you need to also apply for a Child Arrangements Order. 
The cost for a Child Arrangements Order is £232, but you may need to pay for additional solicitor fees as well. 
Am I able to get a divorce without a family lawyer?
Yes, it's possible to get divorced without using a family lawyer or sourcing any legal services. This is known as a DIY divorce and may not be advisable for your situation. 
If you want to get divorced but are struggling to pay divorce costs, there may be financial support available. We come back to this later in this guide. 
What is a DIY divorce?
A DIY divorce is a divorce in England or Wales whereby the couple decides to arrange their financial settlement without getting a Consent Order. They simply put in writing how they will split finances and assets and then follow this agreement.
When should I get a DIY divorce?
A DIY divorce is high risk because your settlement agreement doesn't hold any legal weight unlike using a Consent Order approved by a judge. 
If one partner doesn't follow the agreement at a later stage, you won't have any legal right to enforce a payment or transfer an asset. 
DIY divorces aren't usually recommended, but if you are going to use one, it's only wise to do so if you:
Have a respectful and amicable separation with your partner
Have little or no assets
Have simple finances
Don't have children 
Many people use a DIY divorce to save money, but if it goes wrong, it could end up costing you more than what you saved. 
What is a DIY online divorce service?
Some DIY divorces do include some input from solicitors, such as pre-agreement advice. 
When you receive any sort of service like this from an online company, they're usually thought of as DIY online divorce services. 
How can I manage the cost of my divorce?
You can manage the costs of your divorce by negotiating a financial settlement fairly to avoid the need for further services. You can also manage the divorce cost by taking advantage of financial support, which may be available to you through the UK Government. 
What is the most affordable way to get a divorce?
The most affordable way to get divorced for most people is to avoid the need for mediation and court action. But some people will qualify for legal aid and might even be able to get divorced for free via an application fee waiver!
How do you apply for legal aid?
Low-income earners or people on state benefits might qualify for legal aid which provides them with free divorce advice. By receiving free divorce advice, it will negate the need to use some legal services and make the cost of divorce more affordable. 
What if I am not eligible to get legal aid?
If you don't qualify for legal aid, you should search for free personalised advice from charities, support groups or speak to Citizens Advice. 
Do you have to pay for a divorce after 5 years of separation?
Yes, the divorce application still needs to be paid when you have been separated for a long period. 
Five years of separation used to be one of the reasons to get a divorce before no-fault divorces were introduced. 
How long does a divorce take?
A divorce now takes a minimum of 26 weeks. If you cannot reach a settlement or need mediation or court action, divorce proceedings can take significantly longer. 
Divorce Doesn't Mean Financial Ruin
Legal advice can make all the difference when navigating the financial aspects of divorce, and affordable help is within reach.
Normally, the cheapest solicitors in the UK will put you back at least £130 per hour. But, for a £5 trial, a divorce solicitor from JustAnswer can review your situation and provide personalised guidance. It's a no-brainer!
Try it below.
Get started
What happens if the divorce means we have to move house?
If one party isn't willing or able to purchase the other person's share in the home, the property will most likely be sold and each person will receive their allocated share of the sale proceeds. Each person will need to look for other accommodation.
How Much Does a Divorce Cost in Scotland?
The
cost of a divorce in Scotland
depends on the type of divorce you apply for. An ordinary divorce application costs at least £159, whereas a DIY divorce costs at least £128.