DSL UK Debt Collection – Should You Pay? 2022
For free and impartial money advice and guidance, visit MoneyHelper, to help you make the most of your money.
Should you pay an overdue invoice being chased by DSL UK Debt Collection? Pet owners might have received one of these scary debt letters in the post. If that sounds familiar, you're in the right place. Read on!
Beating Debt Collectors
There are several ways to deal with debt collectors and improve your finances.
Choosing the right way to tackle your debt could save you time and money, but the wrong one could cause even more harm.
It's always best to find out about all your options from a professional before you take action.
Fill out the 5 step form to get started.
What is DSL UK Debt Collection?
DSL UK is a debt collection company in the UK based in Redditch. It is a member of the Credit Services Association (CSA). The company has been operating to recover unpaid debts for over 15 years.
They do this by writing to the supposed debtor and asking them to pay or face the possibility of legal action. Unlike other debt collection agencies that recover debts for businesses in a wide variety of industries, DSL UK works in one specific industry.
If you've received a DSL UK debt letter, you'll already know who they chase debts for. Read on if you don't.
How do I know if a debt collector is legitimate (UK)?
You can find out if a debt collector is a legitimate company rather than a scam by checking their online presence. Moreover, they should be a member of the Credit Services Association (CSA) and sometimes – but not always – they must be authorised and regulated by the Financial Conduct Authority (FCA).
Interestingly, DSL UK Debt Collection isn't registered with the FCA. But they don't have to be because of the type of debt they chase.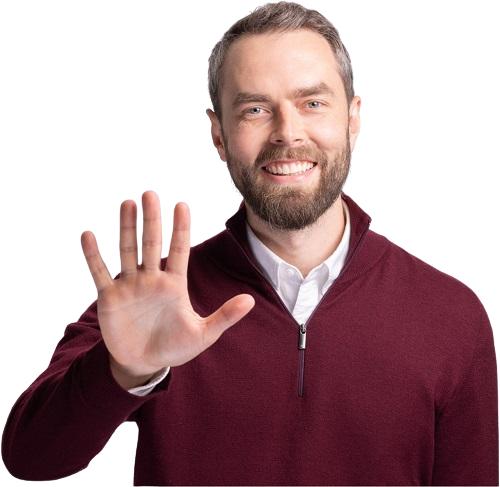 Are you struggling with debt?
Affordable repayments
Reduce pressure from people you owe
Stop interest and charges from soaring
Get started
Who does DSL UK work for?
DSL UK is a debt collection company exclusively working for veterinarians. They help vet clinics chase unpaid invoices and may add fees to your arrears. Therefore, any payment requests from DSL UK will be in relation to an overdue or unpaid veterinarian bill.
They claim to have already helped over 1,000 veterinarian practices to recover unpaid bills.
DSL UK reviews
Despite DSL UK Debt Collections' long-term operation and advertised success, they have received a long list of damning reviews online. Many reviewers claim to have been bullied by DSL Uk staff or had their payment plan requests denied without good reason.
Have a read of some examples here:
"Absolutely horrendous service, the management is incredibly patronising. He behaves like a secondary school bully, lacks people skills and he is clearly In the wrong field of work. Payment went from 66.10 to 182 even though I paid 50 pounds. There's a reason why the reviews are so bad and the company has constantly been labelled as bullies."
"Emailed the company offering a payment option till I got myself back into work the lady refused it and continued to add another 100 onto my balance, making it rise from £77 to £279. How can you treat people who are clearly struggling like this?"
The company has also responded to multiple negative reviews in a defensive and sometimes aggressive manner.
Have you received a DSL UK Debt Collection letter?
DSL UK could contact you in numerous ways to let you know they're chasing a debt on behalf of a veterinarian practice you have used. You may jump to the conclusion that they're a scam because you've never heard of them before, but you should recognise the vet clinic they're working for.
Their letters will ask you to pay the outstanding balance or account arrears and may have added late fees. These fees are only allowed if they are within the terms and conditions of the service provided by the veterinarian clinic.
The letter you receive from DSL UK Debt Recovery might also threaten litigation if you don't pay up by a set deadline. Or if you don't contact them to ask for a payment plan.
Can debt collection agencies take you to court UK?
Debt collection agencies can advise their client to take you to court but the collection agency doesn't take you to court themselves. Some clients may want to pursue legal action to be able to enforce the debt, possibly with bailiffs. Others may not want to go down this route.
But there isn't really a way of knowing when you will and won't have to face legal action. Thus, it's best to assume the client will take legal action, even for smaller debts.
Feeling like Chandler?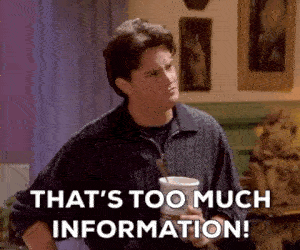 Is all this information starting to feel overwhelming? Don't panic! There's plenty of help available. You can get started below.
Should you pay DSL UK Debt Collection?
You should pay DSL UK Debt Collection if you know you have an unpaid veterinarian bill and want to avoid potential court action.
However, you may want to check that any fees that have been added are allowed, as per the terms and conditions of the service you received from the veterinarian practice. They can't just add random fees onto unpaid invoices. These fees must have been stipulated before your pet received treatment.
If you dispute the debt or think they have gotten the wrong person, you can reply to the letter in another way without paying. Read on for more!
What do I do if I get a debt collection letter UK?
If you get a debt collection letter from a debt collection agency, you can pay it. But you might want to:
Ask them to prove the debt
Check the debt can still be enforced
#1: Check your DSL UK debt isn't statute barred
First, you should check to see if the old invoice debt is still legally enforceable. Some older debts of either five or six years old cannot be decided on by a judge. Read more about this here.
#2: Ask DSL UK to prove you owe the debt
If you don't agree that the debt is yours, you can ask DSL UK to prove you owe their client money. You can do this by asking for proof of the debt. And you can use our prove-it letter template to save time doing so.
If they don't prove it you don't have to pay. But if they do you should consider paying to prevent the possibility of legal action against you.
Additional debt collector help and support
Take on debt collectors like DSL UK with knowledge and support. You can speak with Citizens Advice or use our debt info page to learn more.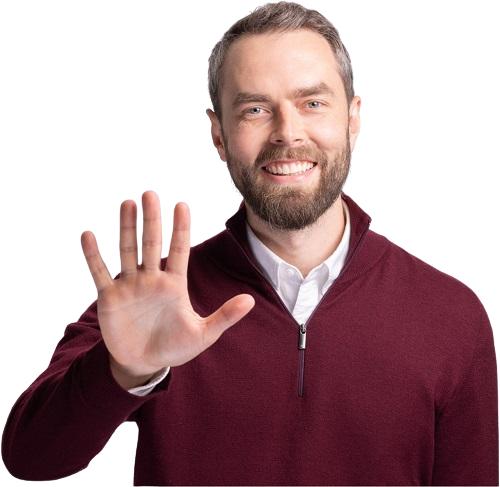 Are you struggling with debt?
Affordable repayments
Reduce pressure from people you owe
Stop interest and charges from soaring
Get started