Expert Collections – Should You Pay? 2022
For free and impartial money advice and guidance, visit MoneyHelper, to help you make the most of your money.
Have you just opened an Expert Collections debt letter and come straight online for help? You've found it. We discuss everything you need to know about Expert Collections and whether you really have to pay them.
In this post, you'll uncover clever replies to their scary letters, which might get you off the hook.
Beating Debt Collectors
There are several ways to deal with Expert debt collectors and improve your finances.
Choosing the right way to tackle your debt could save you time and money, but the wrong one could cause even more harm.
It's always best to find out about all your options from a professional before you take action.
Fill out the 5 step form to get started.
Who are Expert Collections?
Expert Collections is a company that helps other companies trace and recover unpaid arrears and debts. They provide tracing and debt collection services for these businesses, taking a commission on the payments they do manage to recover.
You've probably never heard of Expert Collections, and that's because they're chasing debts for others, which you may have had dealing with before.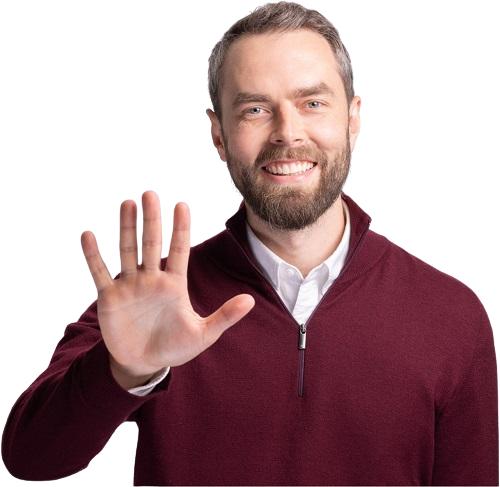 Are you struggling with debt?
Affordable repayments
Reduce pressure from people you owe
Stop interest and charges from soaring
Get started
Are Expert Collections bailiffs?
Expert Collections aren't enforcement agents, also known as bailiffs. They should be considered as an administration company that takes over the paperwork of chasing debts.
An enforcement agent has the legal power to come to your home and take items to pay off a debt. However, enforcement agents can only be utilised once a judge issues a court order for you to pay the debt.
Thus, Expert Collections are active at the start of the process, whereas bailiffs are active at the end of the process.
Who do Expert Collections recover debts for?
Expert Collections debt recovery services are available to anyone who needs them. They will therefore work on behalf of companies from different sectors and industries.
Most of the time, debt collection agencies work for lenders, financiers, utility businesses and telecommunications. But they may also work for sole traders and small businesses.
Expert Collections reviews
Expert Collections reviews online suggest their clients are very happy with their services. Many have been able to recover money they thought they would never see:
"Expert Collections have delivered a 1st class service from start to finish. We thought we'd lost our money but Gary and the Team have been successful in retrieving the full amount. […]"
"After 3 years I can finally say that I am very happy with Expert Collections. Especially Richard has been very helpful and patient. We had a hard case to clear but in the end, it all worked out well. We recovered a debt after 3 years […]"
At the time of writing, there were no reviews from debtors, which doesn't provide insight into how they operate and any specific tactics they might use.
Have you received an Expert Collections debt letter?
Expert Collections will contact you using multiple methods, but one of the most important and threatening communications will come through the post. They send debt letters that request payment or threaten legal action.
The letter will state that if you don't pay in full or don't get in touch to discuss a payment plan, their client will take you to court. This could eventually lead to debt enforcement action, such as bailiffs.
Will Expert Collections really take you to court?
Many of the online reviews suggest that Expert Collections will frequently recommend taking court action to their clients. Although they could sometimes be making empty threats, there is lots of evidence that they can persuade clients to go down the litigation route.
It's best to stay on the side of caution and assume the company that Expert Collections is working for will start legal proceedings if you don't pay. This could make things more expensive for you.
Can you ignore Expert Collections debt letters and calls?
You don't have to pick up the phone to Expert Collections, but due to the real threat of court action, you shouldn't ignore their intimidating debt letters.
Even if you can't afford the money they're asking for, and even if you think there has been an error, you still shouldn't ignore an Expert Collections letter.
Should you pay Expert Collections?
You should only consider paying Expert Collections if they have proved you owe the money. If they have requested a payment and haven't sent you proof that you owe the debt, you don't have to pay – yet.
You might end up having to pay once they do prove you own the debt. But until they do, or if they can't, you don't have to pay. Proof is considered a copy of the agreement you signed when applicable.
Ask Expert Collections to prove the debt
You should request proof that you owe the debt by replying to their letter in writing. This is also recommended when you think they have the wrong person because it should help them realise this themselves.
Instead of spending hours finding the right words and penning an effective letter, you can use ours instead. We've already created a free prove the debt letter template you can use. Download it and add your own details to save time and worry.
Keep a copy for your records. And to give to a judge in case they don't prove the debt but you're taken to court.
What if Expert Collections does prove your debt?
You're not obligated to pay until they supply proof. But once they do provide you with adequate proof you should consider paying. It's a risk to think they won't take you to court, so you may want to pay in full or call them to discuss an affordable payment plan.
If you're struggling to find a way to pay, browse our debt info page for support.
Is your debt too old for Expert Collections to collect?
Many debts become too old for a courtroom when they reach five or six years, depending on if the debt is in Scotland or England and Wales. When a debt cannot go to court, you can never be forced to pay.
It will still exist but you won't have to pay it unless you want to, which may be to protect your credit score.
You should always check to see if your debt is too old for Expert Collections to pursue before asking for proof of the debt!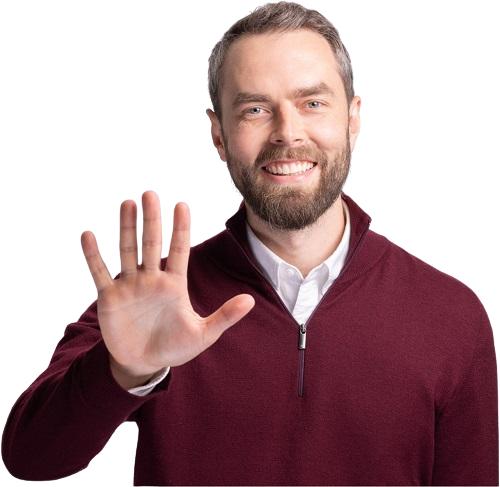 Are you struggling with debt?
Affordable repayments
Reduce pressure from people you owe
Stop interest and charges from soaring
Get started