Extra Energy Debt Letter – How to respond 2022
For free and impartial money advice and guidance, visit MoneyHelper, to help you make the most of your money.
Did you get an Extra Energy debt letter, and are you wondering how to respond? If so, you're not alone!
I look at how you should respond when anyone contacts you about an Extra Energy debt. What you should do and what you should NOT do. Read on to learn more about being chased for an Extra Energy debt.
Beating Debt Collectors
There are several ways to deal with Extra Energy debt collectors and improve your finances.
Choosing the right way to tackle your debt could save you time and money, but the wrong one could cause even more harm.
It's always best to find out about all your options from a professional before you take action.
Fill out the 5 step form to get started.
Who was Extra Energy?
Extra Energy went into administration in 2018, and Scottish Power was appointed as the new supplier to existing customers. As a result, you can no longer contact the energy supplier because their lines no longer exist.
Some former customers were contacted by PricewaterhouseCoopers (PwC) and told they owed money to Extra Energy when the supplier ceased trading. However, some people were never with the supplier and received debt letters too.
I've got a letter saying I have an Extra Energy debt. What should I do?
Don't ignore an Extra Energy debt letter because it could be genuine. Instead, I suggest contacting PwC directly if you want to dispute the energy debt.
Note: You can contact them on 0800 368 5452.
I'm paying back an Extra Energy debt. Do I pay the new supplier?
Contact PwC to find out to whom the debt should be paid. Don't automatically think you must pay the new supplier (Scottish Power). In short, the administrators collect the debt, which is PwC in this instance.
Should I pay an Extra Energy debt?
I recommend you do the following before you pay an Extra Energy debt:
First, see if the 'back-billing' ban applies to your debt. If Extra Energy is at fault, they can't ask for money owed on unbilled energy used more than twelve months before noticing their mistake. Information on this can be found on the Ofgem website
Next, talk to the administrators and find out how they deal with your dispute. Your credit history should not be affected while the dispute is ongoing
According to PwC, the mistakes in sending out Extra Energy debt letters are being investigated.
What Ofgem says about Extra Energy debt letters
Ofgem acknowledges there have been many complaints from former Extra Energy customers. They work with the administrators and Scottish Power to sort the problems out.
Note: Ofgem also requested that PwC respect their licence rules regarding debt collection.
How long can energy companies chase you for debt?
An energy company can pursue you for debt for 6 years. After this, the debt is written off, providing you haven't acknowledged the debt in writing or made a payment. In short, the energy debt becomes 'statute-barred', and the supplier cannot legally chase you for payment.
Gather evidence you don't owe Extra Energy money
Gather as much evidence as you can to prove the Extra Energy debt letter is incorrect. This means putting together the following:
All the emails and letters you got from Extra Energy and PwC
Check bank statements and note down all payments to the supplier, including the last one
See if any additional fees have been added to the debt
I can't access my account records. What should I do?
You may not be able to access your account records online because Extra Energy's website no longer exists. In theory, your account records will have been given to Scottish Power, the new supplier.
In short, your account records can be retrieved even when you can't access them yourself.
What should I do if I owe the debt?
Contact PwC as soon as possible if you're struggling with finances and can't pay the debt. As mentioned, the administrator must follow Ofgem's rules. In short, they should provide you with a realistic payment plan to repay what's owed.
Note: You can contact the administrators via email at uk_extra_energy_cvl@pwc.com
I had an open complaint with Extra Energy. Is it still active?
No. Scottish Power is under no obligation to consider unresolved complaints about Extra Energy. That said, you should still take the matter up with the new supplier.
Plus, you'll be contacted by the Ombudsman if the complaint was filed with them before Extra Energy ceased trading.
Stay active
It's important to stay active when you receive an Extra Energy debt letter. Contact PwC as soon as possible to establish the debt is correct.
You have the right under Ofgem rules to ask for:
A review of your debt repayments
A payment break or reduction
More time to repay a debt or bill
Access to any hardship funds
Free support service if you are vulnerable – Priority Service registration
Scottish Power provides customers in need with a hardship fund. So contact them if you are struggling to pay a debt. The energy supplier works in association with Social Enterprise Direct.
You can find out if you are eligible online by registering your details. However, first find out whether Scottish Power took on Extra Energy debts. It could be that PwC deals with all the old suppliers' customer debts.
Note: Applications are reviewed on a case by case basis.
Will I get a CCJ?
According to PwC, you won't get a CCJ while a disputed Extra Energy debt is being investigated. In short, once you contact the administrators, everything goes on hold until the matter is resolved.
I'm struggling to pay an Extra Energy debt. What help is there?
Help, support and advice are available if you're struggling to pay an Extra Energy debt. I suggest you contact the administrators (PwC) and request they set up a payment plan for you. One you can afford!
You can also seek advice and support from the following:
Thanks for reading this post on Extra Energy debt letters. I hope the information helps you decide on how to respond to it. I recommend contacting PwC, and the administrators before you pay or do anything else.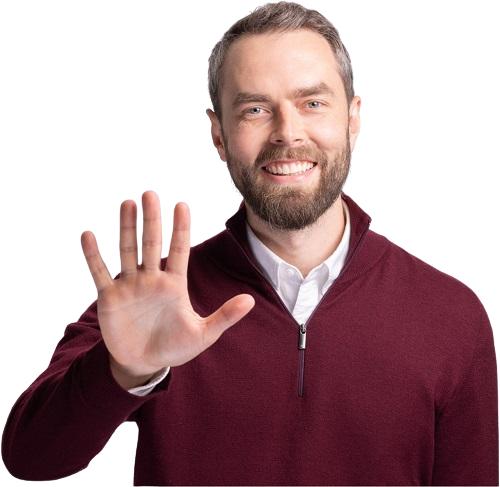 Are you struggling with debt?
Affordable repayments
Reduce pressure from people you owe
Stop interest and charges from soaring
Get started