Ferratum UK Loans Reviews & Information 2022
Are you considering a loan with Ferratum Loans? Or perhaps you already have one, and you're looking for further information about the company. Either way, we've compiled the most important, in-depth information about Ferratum Loans for you in this loan guide.
About – Who are Ferratum Loans?
Ferratum Loans is a lender based in the UK. The company was established in 2010.
Don't worry, here's what to do!
There are several debt solutions in the UK that can be used to improve your finances. Choosing the right way to tackle your debt could save you time and money, but the wrong one could cause even more harm.
It's always best to find out about all your options from a professional before you take action.

Fill out the 5 step form to get started.
What are the key features of Ferratum's loan?
It's important to analyse the key features of a loan carefully before you commit. Here are the critical details of Ferratum's Personal Loan:
APR
Minimum APR: 1270%
Maximum APR: 1604%
The APR for the loan is advertised at 1270%. This is a best case scenario. Depending on your individual circumstances, the APR could go up to 1604%.
Loan Amount and Repayment Period
You can borrow between £300 and £700, or up to £1000 if you're an existing customer.
The loan repayment period can be between 62 days – 4months
Example
Here's the representative example that they give on their website:
APR 1270% if borrowing £400 for 4 months. Interest rate: 292% p.a. (fixed). Total amount repayable: £665.48 by four instalments of £166.37.
Information correct as of 01/04/21 (Ferratum)
How do I apply for a Ferratum loan?
You can apply for a Ferratum loan online, using a 2 minute application form. You'll get a decision straight away, and should receive the funds the same working day.
Information correct as of 01/04/21 (Ferratum)
Ferratum Loans Reviews
It's important to see how other customers have rated their experience with Ferratum Loans. Take a look at their up-to-date reviews here.
Information correct as of 14/06/21 (Trustpilot)
How to complain about Ferratum Loans?
Should you need to make a complaint about Ferratum, then you can use the details below to either write to them or call them.
Anneli Troth
Suite 318
25 Goodlass Road
Liverpool
Merseyside
L24 9HJ
UNITED KINGDOM
+4401516018611
[email protected]
If Ferratum does not respond to your complaint then you should contact the Financial Ombudsman Service. They might be able to handle your complaint.
Information correct as of 01/04/21 (FCA)
Ferratum Loans – and the new laws
The Financial Conduct Authority introduced stricter lending regulations in the past years. Take a look below.
Law #1: the loan must have been affordable
This law means that borrowers should never have been issued loans which were out of their reach in terms of affordability. The Financial Conduct Authority determine that lenders should never allow borrowers to sign loan agreements, unless they have undertaken an assessment on affordability. This means taking their income and outgoings into account.
According to this law, the repayments should also have been sustainable. The sustainability means that you should have been able to still maintain your regular repayments, while also paying other important bills, such as your rent or mortgage. You should not need to take out further finance to be able to cope with the repayments.
Law #2: interest and charges – know the limits
Another new law is based around the interest and charges. The FCA determined that it was appropriate to introduce price caps on interest and charges, in order to ensure borrowers were not being faced with high interest or charges. These caps include:
0.8% cost cap per day on the amount of loan you have borrowed – this is relevant to both interest and charges.
Default fees caps of £15 – interest may still be charged after an interest is charged but it cannot be more than the original rate of 0.8% per day.
100% complete cost cap – you should not be asked to repay more than 100% of the amount of money you have borrowed.
The interest and charge limits are relevant to all credit agreements which have an interest rate at 100% or more. These should be due to be either fully repaid or at least the majority, within a year.
Other laws were also introduced in May 2017. According to these, the lender is required to ensure details of their products are available on at least one price comparison website, and this must be authorised by the FCA. Borrowers should also be offered a summary with the total cost of what they have borrowed.
You are likely to be expected to pay back the debt you have through a CPA or Continuous Payment Authority. With a CPA, the lender has the right to take money from your account.
There are new regulations in place regarding the CPA, which have been designed to offer better protection to borrowers. These rules include the lender being unable to attempt to take the money on more than two occasions. If there are insufficient funds in your account after the second attempt, they must not take anything.
Other rules relating to the CPA include being unable to take partial payments to clear off the debt. If you don't have enough in your account to cover the full payment, the lender will not be able to take anything. You can come to an agreement whereby they are permitted to take a partial payment. However, you must have given them permission, otherwise they are breaking the legislation.
Feeling like Chandler?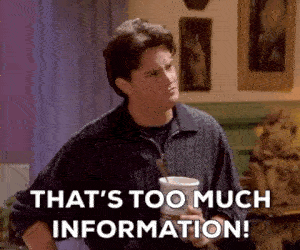 Is all this information starting to feel overwhelming? Don't panic! There's plenty of help available. You can get started below.
Company information:
After researching Companies House and their website, we found the following information about Ferratum Loans:
Date of incorporation: 18 August 2010
Company status: Active
Company number: 07349566
Company type: Private limited Company
Website: http://www.ferratum.co.uk/
Address: Suite 318 25 Goodlass Road, Liverpool, Merseyside, L24 9HJ
Opening Hours: Monday – Friday: 8 A.M – 5 P.M
Phone number: +44 1516018611
Information correct as of 01/04/21 (Companies House)
FCA registration:
The Financial Conduct Authority (FCA) is the conduct regulator for financial services firms and financial markets in the UK.
FCA regulated: Yes
FCA status: Authorised
FCA reference number: 672537
Trading names:
Ferratum UK Ltd
Place of business:
Suite 318
25 Goodlass Road
Liverpool
Merseyside
L24 9HJL
UNITED KINGDOM
Information correct as of 01/04/21 (FCA)
Data protection registration:
Data protection registration means that this company is registered with ICO, the UK's independent authority set up to uphold information rights in the public interest. The privacy of your data will be protected.
Registration No: Z2394315
Data controller: FERRATUM UK LTD
Address:
SUITE 318
25 GOODLASS ROAD
LIVERPOOL
L24 9HJ
Information correct as of 01/04/21 (ICO register)
Where are Ferratum located?
You may want to speak with the loan company in person. If you do, it's important to find a company whose offices are near your own address. Take a look at their office location on a map.
Address:
318, 25 Goodlass Rd, Liverpool L24 9HJ
References
CONC 5.2A Creditworthiness assessment
*Note: This is a real life example based on a customers' savings data in October 2020.