The Fluid Credit Card is a popular balance transfer credit card offered by NewDay Ltd.
They offer attractive balance transfer offers and then hope you'll continue with their credit cards.
Who Are NewDay Ltd?
Newday Limited is a registered financial services company in the UK offering credit cards and other credit products.
They are under the parent company NewDay Group Limited and have a strong business relationship with the Arcadia Group.
What Is a Fluid Credit Card?
Fluid is the trademark of another company called TM Connect Limited – and Fluid acts as a registered credit broker in the UK for NewDay. The card offers a minimum credit limit of £250. An online portal enables customers to access their accounts 24/7.
These cards can be used for everyday spending or can be used as balance transfer cards to consolidate debt.
Fluid Credit Card Overview
| | |
| --- | --- |
| Issuer | NewDay Ltd |
| Network | Mastercard |
| Annual/monthly fees | £0 |
| Balance transfers | 0% for 9 months reverting to 34.94% |
| Balance transfer fee | 4% for 9 months reverting to 5% |
| Purchases | 34.94% |
| Purchases interest-free period | Up to 48 days |
| Money transfers | 34.94% |
| Cash advances | 44.94% |
| Min credit limit | £250 |
| Max credit limit | Not specified |
| Additional cards available | 1 |
Fluid Credit Card Fees and Charges
| | |
| --- | --- |
| Annual/monthly fees | £0 |
| Minimum monthly payment | 1% or £5 (whichever is greater) or the total of any interest, default fees and charges plus 1% of the outstanding balance. |
| Balance transfer fee | 4% for 9 months reverting to 5% |
| Money transfer fee | 3% (min. £3) |
| Foreign usage charge (EU) | 2.95% |
| Foreign usage charge (rest of world) | 2.95% |
| Cash advance fee | 5% (min. £4) |
| Late payment fee | £12 |
| Exceeding limit fee | £12 |
| Additional card fee | £0 |
| Dormancy fee | £0 |
Fluid Credit Card Application Requirements
| | |
| --- | --- |
| Minimum Age | 18 |
| Residency | UK resident |
| Availability | Available to new customers |
| Additional Criteria | You must be employed or self-employed and must not have been declared bankrupt in the past 18 months or received a CCJ in the past year. |
Is a Fluid Card Good for Debt Consolidation?
One of the reasons Fluid is still so popular is because of their balance transfer offer. This credit card might be able to help you clear your debts for much cheaper than other options – but only if you can pay them off within the first nine months. 
At the time of writing, Fluid is offering a balance transfer offer of a 0% interest rate for the first nine months on the full amount you transfer.
This means you can stop the interest you pay on other debts for the next nine months if you transfer the balance of these debts to the Fluid Credit Card. 
A balance transfer could help you with your debts if you can pay them off within nine months, as you will have saved on any interest you were paying with your other credit card or lenders.
However, also note that there is a fee to transfer your balance. This is currently 4%. You can read more about balance transfers in this guide!
Find your best debt solution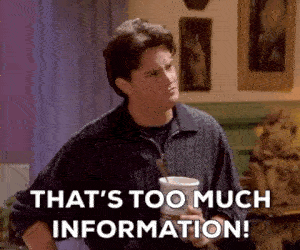 Is all this information starting to feel overwhelming? Don't panic! I've put together a 4 question debt calculator so you can quickly and easily find the best solution for you. Answer the four questions now.
How Can I Apply for a Fluid Credit Card?
You can request a Fluid Credit Card by applying online. Your application will be subject to a credit assessment.
At the time of application, you will need to agree on your credit limits and the interest rate now and in the future. The rate you pay might not be what is advertised on their homepage.
What Is the Fluid Online Account Manager?
If you are accepted for the Fluid card, you will be able to access your account at any time using your online Fluid portal.
Similar to internet banking services with high-street banks, you can log in to access your balances, transactions and make payments.
4 Rules for Using Your Fluid Credit Card
If you do decide to get a Fluid Credit Card, there are some rules you should follow:
Don't take out a Fluid Credit Card with a higher limit than you need. Choosing a limit amount that is more than necessary with a credit card may tempt you into overspending.

Limit the number of credit cards you have in your name. If you have multiple credit cards, it is easy to lose control of your finances and what is going to be owed, especially when representative APR rates can change after a few months.

You should pay off the entirety of your Fluid Credit Card every month. Paying off the entire balance of your Fluid Credit Card consistently (and on time) will also improve your credit rating. This would make it easier to get more credit in the future, and will even support a future mortgage application.

Don't max out your Fluid Credit Card.
Fluid Credit Card FAQs
Is Fluid Credit legit?
Fluid is a trademark of TM Connect Ltd. (formerly MI Money). This company is authorised and regulated by the Financial Conduct Authority. The same is true of NewDay Ltd. Fluid acts as a legitimate credit broker for the two other businesses.
Who are TM Connect Limited?
They are a company registered in England that provides credit cards and other financial products to people living in the UK. They were formally trading as MI Money Limited
How can I get a Fluid Credit Card?
You must be a resident of the UK and at least 18 years old to apply for a Fluid Credit Card. All credit card applications will be subject to a credit score assessment and will have a credit limit stating what you can borrow to prevent card debt escalating. By applying you agree to pay the APR rate offered.
What Is Representative APR?
The Financial Conduct Authority requires credit card providers to supply a representative APR rate for their product. This rate should advertise the interest rates and other fees you are likely to pay on the balances you intend to lend.
Can Fluid be used to help me out of debt?
Yes, you can use Fluid Credit Cards to do balance transfers and consolidate debt. The card allows customers to transfer some of their credit card limit into their current account and pay 0 per cent interest on this money for  their first nine months with Fluid. Please be aware that charges do apply to transfers.
What is a Fluid Credit Card balance transfer fee?
Balance transfers are when you pay off other debts by transferring what you owe to the Fluid Credit Card. You will be subject to a balance transfer fee when you do this.
What Is the Fluid Transfer Fee?
The transfer fee is currently set at 4%. The rate currently ranks relatively highly in relation to similar competitors. For example, this means that if you transfer £1,000 to write off debt, you will be charged a £40 fee.
What Is the Fluid Balance Transfer Offer?
The Fluid balance transfer offer allows successful applicants to transfer their existing debts to the Fluid Credit Card and not have to pay any interest for 9 months. Not paying interest on your debts could save you money, and makes it a potentially viable option to help you pay down existing debts and reduce your interest repayments.
What is the Fluid online portal?
This is an online portal where you can see what you have spent, check your available credit (what you can still spend) and keep track of what you owe. It is also a place where you can make payments back to Fluid when required.
What are Fluid interest charges?
Fluid interest charges are how Fluid makes a profit on lending to you. The interest rate wills stipulate a percentage that Fluid will take from the amount owed each month.
How can I pay Fluid back?
You can pay Fluid back with other cards connected to your bank account and even by setting up a direct debit. You can make a payment from anywhere by accessing your online account and entering your regular bank account card details using Fluid's online portal.
Where is Fluid based?
The Fluid registered office is based in 7 Handyside Street, London, N1C 4DA.
Can I add the Fluid Credit Card to Apple Pay?
Yes, you can now add your Fluid Credit Card to your Apple Pay account. If you want to make a payment from your credit cards via the Apple Pay app to any merchant, this is now possible and makes it more convenient to use the card on the go.
How to improve a credit score without a Fluid Credit Card
It's certainly true that borrowing money with a credit card can improve your credit score.
However, for most people who want to improve their credit score in order to be eligible for mobile contracts, the best bank and saving products and a mortgage, a credit card is not necessary.
Most people will still be able to improve their credit rating by paying their bills in full and on time, avoiding getting into debt and paying off any debts that you do get into.
Fluid Credit Cards Reviews
To understand how other customers rated their experience with the Fluid Credit Card, read through Fluid reviews here.
Information correct as of 14/06/21 (Trustpilot)
References