Fraser Irvine – What You Need To Know 2022
For free and impartial money advice and guidance, visit MoneyHelper, to help you make the most of your money.
Have you been contacted or visited by Fraser Irvine? If you've found yourself having to deal with this Glasgow-based company, there are things you need to know. We uncover key facts about Fraser Irvine and relay your rights. Let's get into the details.
Beating Debt Collectors
There are several ways to deal with debt collectors and improve your finances.
Choosing the right way to tackle your debt could save you time and money, but the wrong one could cause even more harm.
It's always best to find out about all your options from a professional before you take action.
Fill out the 5 step form to get started.
Who are Fraser Irvine?
Fraser Irvine are sheriff officers and Messengers-at-Arms in Glasgow, Scotland. Individuals and businesses may use Fraser Irvine services post-litigation if they need to evict a tenant or to enforce a court order for someone to pay them a debt. Fraser Irvine charges fees for their services, which are fixed in law.
What is a sheriff officer?
A sheriff officer is an officer of the courts in Scotland. They work for other businesses to enforce decisions made by the court, i.e. court orders. They are comparable to enforcement agents, better known as bailiffs, in England and Wales.
Some sheriff officers are also Messengers-at-Arms, including Fraser Irvine. These are officers that are also employed by the Supreme Civil Court in Scotland, which is also called the Court of Session. They have special legal powers to enforce court orders made by judges of this court.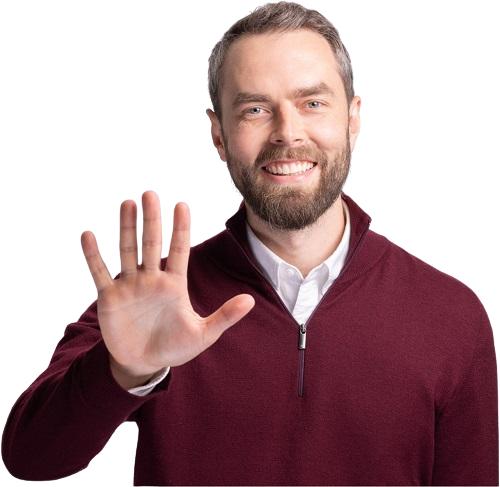 Are you struggling with debt?
Affordable repayments
Reduce pressure from people you owe
Stop interest and charges from soaring
Get started
How do Fraser Irvine sheriff officers collect debt?
Fraser Irvine officers may come to your home to enforce a court order for you to pay a debt. They will attend for full payment or may choose to repossess items and sell them when in possession of an exceptional attachment order. The money generated will then be used to clear the debt plus any fees.
They usually give four days' notice if they're coming to your home. They can then only attend your home on weekdays between 8am and 8pm, unless the court order states differently.
Can Fraser Irvine force entry?
Fraser Irvine officers only have the right to enter your property if the court order states so. You can request to look at the court order and for them to show where they have been given this right.
The wording on court orders can be confusing, but they'll usually have the right to enter if there is a sentence or phrase like "grants warrant for all lawful execution".
Once they have permission to enter, they can also force entry when necessary. To force entry they might:
Enter an unlocked door
Break the lock on a door and enter
Break a window and enter
These rules are significantly different to bailiffs in England and Wales.
If a door or window is broken in the process, this has to be paid for by the individual or business pursuing you for money. They might even force entry when you're not at home, but they can't do this if there is someone present who is under 16, cannot understand English or has a disability or medical condition preventing them from understanding what is happening.
Can Fraser Irvine take any possession?
Fraser Irvine can take possessions that are considered non-essential for everyday living or work. They should only take items that belong to the debtor. However, the burden of proof is on the people living in the household to prove what does and doesn't belong to the debtor.
If an asset is in joint names and one of those names is the debtor, Fraser Irvine can still repossess the asset. But the other owner of the asset who isn't subject to a court order can claim 50% of its value, either before or after it's sold to clear the debt.
Check the Fraser Irvine officer's identity first
You have the right to ask Fraser Irvine officers to show their identity. They should have an ID badge with their picture on it. You can also call Fraser Irvine to verify they are who they say they are.
Sometimes a witness might attend a property with the Fraser Irvine officer. As the witness isn't a sheriff officer themselves, they won't have the same ID badge.
How can you stop Fraser Irvine sheriffs?
The only way to stop Fraser Irvine sheriffs from taking possessions and clearing a debt is to pay that debt first. You don't have to pay Fraser Irvine. You can still pay the individual or business that won the court order directly. If the debt is paid Fraser Irvine cannot take your possessions.
How to complain about Fraser Irvine
If you believe a Fraser Irvine officer has not acted appropriately or exceeded their legal powers, you can make a complaint directly to Fraser Irvine. It's best to make a complaint with as much evidence as possible.
If Fraser Irvine doesn't respond to the complaint as you hoped or doesn't respond at all, you can escalate the complaint. You can redirect the complaint to either:
The sheriff principal via the local sheriff's court
Need more help with your debts?
Additional help and support in dealing with debt in Scotland can be found with StepChange Scotland. They are one of the best debt charities and will offer free help and support to everyone.
Moreover, you can find Scottish debt solutions and information via the MoneyNerd debt info centre.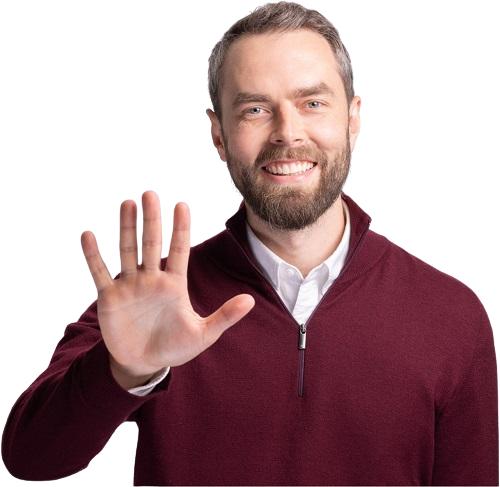 Are you struggling with debt?
Affordable repayments
Reduce pressure from people you owe
Stop interest and charges from soaring
Get started