Free Credit Score For Life!
Why you should trust me
Becoming increasingly prominent in the personal finance community as the 'MoneyNerd', I'm constantly learning and taking inspiration from my own experiences and the debt industry's most trusted influencers, with the goal of being a completely impartial source of information and comparison for all debt-related matters.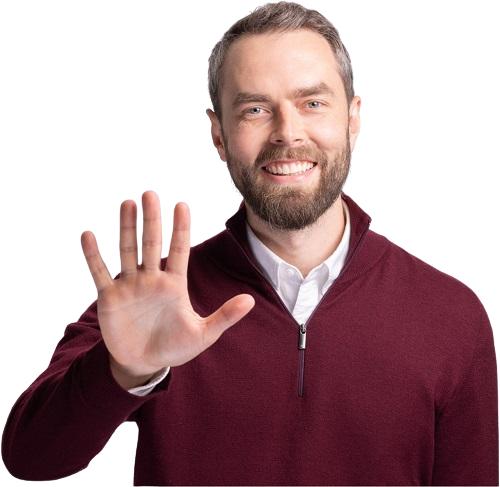 FREE Credit Report FOR LIFE!
I've snagged a deal for you..
Spot errors that could be ruining your credit report
Simple actions to improve your credit score
Better score, better deals
GET STARTED WITH CREDIT KARMA
If you saw my story in the Sun Newspaper recently, you'll know that I was once drowning in debt and I beat the system by using tools like these. I now hope to share this with those who need it in order to teach people how to manage their finances and tackle debt.
This week I've been researching how these companies work, going through the application process and testing their customer service. I'm confident in my methodology and recommendations.
How does Experian Boost work?
Boost rewards you for managing your money well.
All you need to do is connect your bank account to your Experian account. If you don't already have a free Experian account, it's really easy to set one up at experian.co.uk. Connecting your bank account is a totally secure and quick process that uses Open Banking. Experian will then instantly search for examples of how you've managed your money within the last year, such as paying your Council Tax on time, moving money into savings accounts and paying for digital subscriptions, like Netflix or Spotify.
You could be rewarded with a score boost of up to 66 points. Your boosted score will be instantly applied to your Experian Credit Score.
Boost will never damage your score. If you don't get a score boost, your Experian Credit Score will stay the same.
Why is Experian Boost different?
Previously, your regular payments like your monthly Council Tax bill had no influence on your credit score. Experian Boost changes that. By sharing information from your current account about your regular payments, you could be rewarded with a score boost of up to 66 points.
Boost will never damage your score. If you don't get a score boost, your Experian Credit Score will stay the same.
What's a credit score?
Checking your credit score is in good shape is important if you want to get a credit card, loan or even a phone contract!
A credit score reflects the likelihood of you paying back credit. Companies like banks and credit card companies will look at your credit file when they calculate your credit score, which will show them the level of risk in lending to you. The higher your credit score, the better your chances of being accepted.
Your credit score could influence your chances of getting:
Credit cards, loans and mortgages
Car financing
Gas & electricity monthly payments
Mobile phone contracts
Insurance monthly payments
How does a credit score work?
How your score is worked out depends on the company you're applying to – different companies have different methods, so your credit rating may vary between them.
Companies look at the 'data' version of you to check your borrowing history and how you typically repay money you've borrowed. Usually, they'll take into account:
Information from your credit report
Your application details
Existing data (e.g. if you're an existing customer)
My pick: Experian Free Credit Score
Overview
Experian is the largest credit reference agency and provide the best credit score experience.
It took me less than 2 minutes to register and view my score. There's also sections where you can view tips on how to improve. There's no catch and no reason not to do it.
Benefits
Knowledge is power, knowing your score allows you to take steps to improve it and demand better interest rates.
The score is update every 30 days when you log in, so you can start tracking how you're doing every month. Lots of little changes can improve it. For example mine went from poor to fair when I stopped being late on my credit card bill every month.
Price
In short: free for life and no card details required.
The checks are all done online so they're quick and easy to do.
Process
I tested the sign up process and it took less than 2 minutes (including taking screenshots! Super simple, I reckon you'll do it in less than 60 seconds.
First you'll land on this page which explains what you'll get with your free score.
Enter your basic information.
Add your current address and set up a password.
Answer a basic question to confirm it's you. I got 'which bank are you at'?
Add your income and that's it, you're done. Once submitted, you'll get your credit score as shown below.
You can see that my credit score has recovered to 'fair' since I failed to repay my loan and it subsequently went to debt collectors.
How's your Score calculated?
The Experian Credit Score runs from 0-999 and is based on your Experian Credit Report. The higher your score, the greater your chance of getting the best credit deals.
You'll lose points for having records on your report that may look negative to companies, such as late payments and defaults. You'll gain points for things that companies usually view positively, such as consistently making payments on time and being on the electoral roll.
What's good or average credit score?
There's no 'magic' number that will guarantee you approval. And, because different companies may look for different things in their potential customers, you may be refused credit by one and accepted by another. They consider a 'good' score to be between 881 and 960, with 'fair' or average between 721 and 880.
The free Experian Credit Score is a useful guide and gives you an idea of how companies may see you, so you can make more informed choices when it comes to credit.
Excellent (961 – 999): You should get the best credit cards, loans and mortgages.
Good (881 – 960): You should get most credit cards, loans and mortgages but the very best deals may reject you.
Fair (721 – 880): You might get OK interest rates but your credit limits may not be very high.
Poor (561 – 720): You might be accepted for credit cards, loans and mortgages but they may have higher interest rates.
Very Poor (0 – 560): You're more likely to be rejected for most credit cards, loans and mortgages that are available.
Flaws but not dealbreakers
There are drawbacks – you won't be able to see all features that the paid service provides, however this shouldn't stop you from tracking your score on a monthly basis to see if you're improving.
Will checking my credit score impact my score?
No. You can check your credit score as much as you like without impacting your score. There are many factors that could impact your credit score such as missing or not paying your debit, being on the electoral roll and the age of your accounts as some examples.
How long will it take?
To register it took me less than 2 minutes and you could get your credit score instantly.
Instant access is only if no additional checks are required, otherwise this may take up to 5 working days.
The Bottom Line Free Credit Scores
Get your credit score for free and no card details are required. It takes less than 2 minutes, there's no catches and nothing to lose. Go for it!